All You Need to Know Before Visiting Holiday World in Santa Claus, Indiana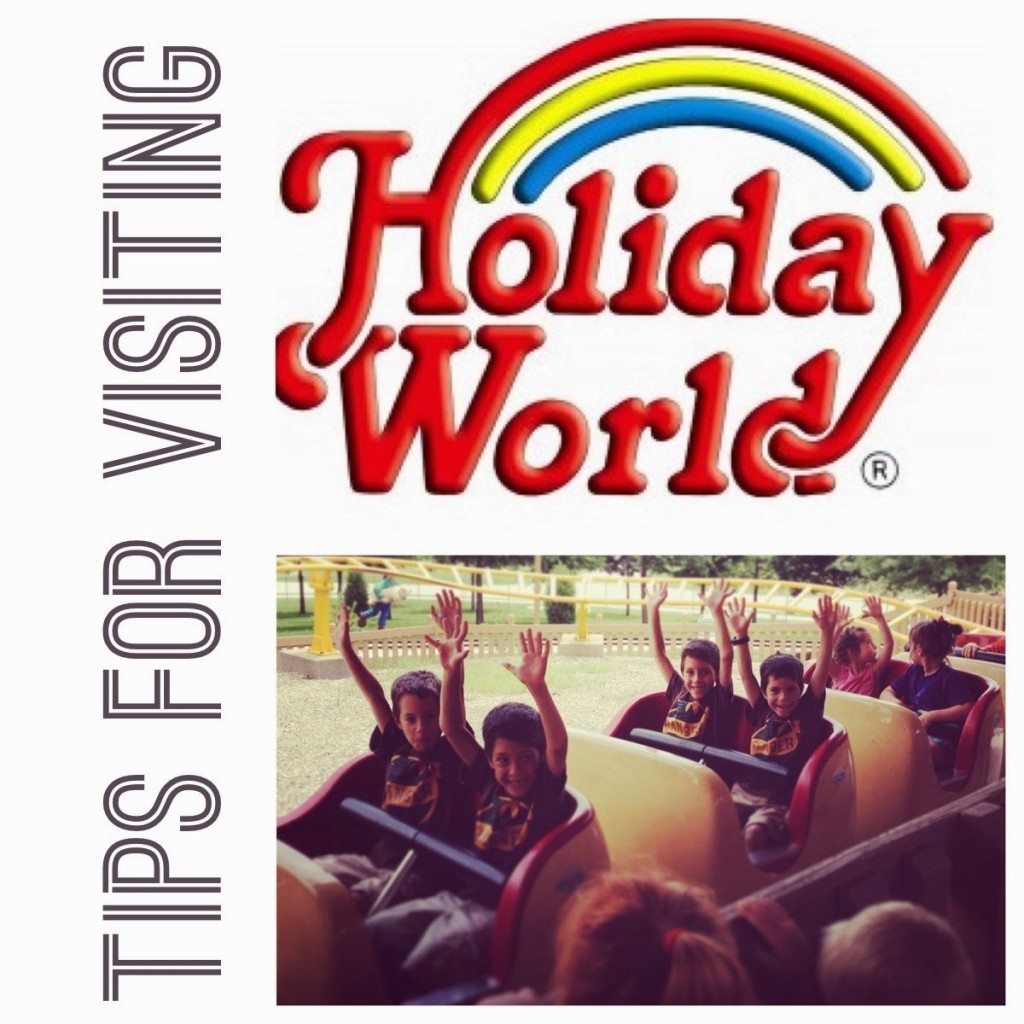 We recently kicked off our summer with a 2 day visit to Holiday World in Santa Claus, Indiana. After hearing so many friends rave about it, we had to go discover how great it is family entertainment for ourselves!
We were more than impressed from just walking in the gate with the friendliness of the staff, the cleanliness, and the ease of finding our way around the park. Each section of the park is named by specific holidays which makes it easy to find rides and attractions.  Did you know that Holiday World was the first theme park, long before Mr. Disney? 
We had such a great time at the park and staying at Lake Rudolph Campground, that we couldn't help but share it with you all, and some of the tips we learned through our experience.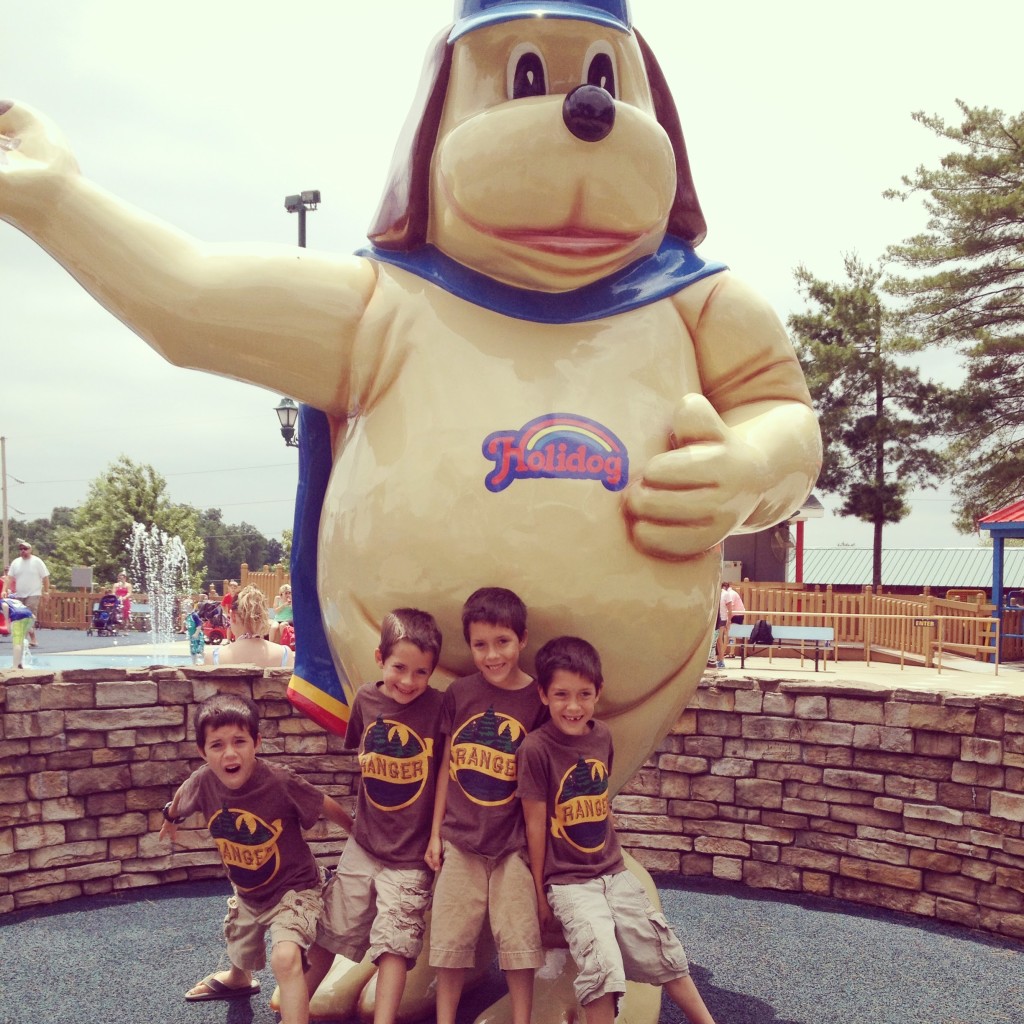 When to Visit Holiday World
Now is a great time to visit early in the summer. We experienced smaller crowds than there will be later in the summer.
Weekdays are also a great time of the week to visit if you can swing it, especially Tuesday – Thursday.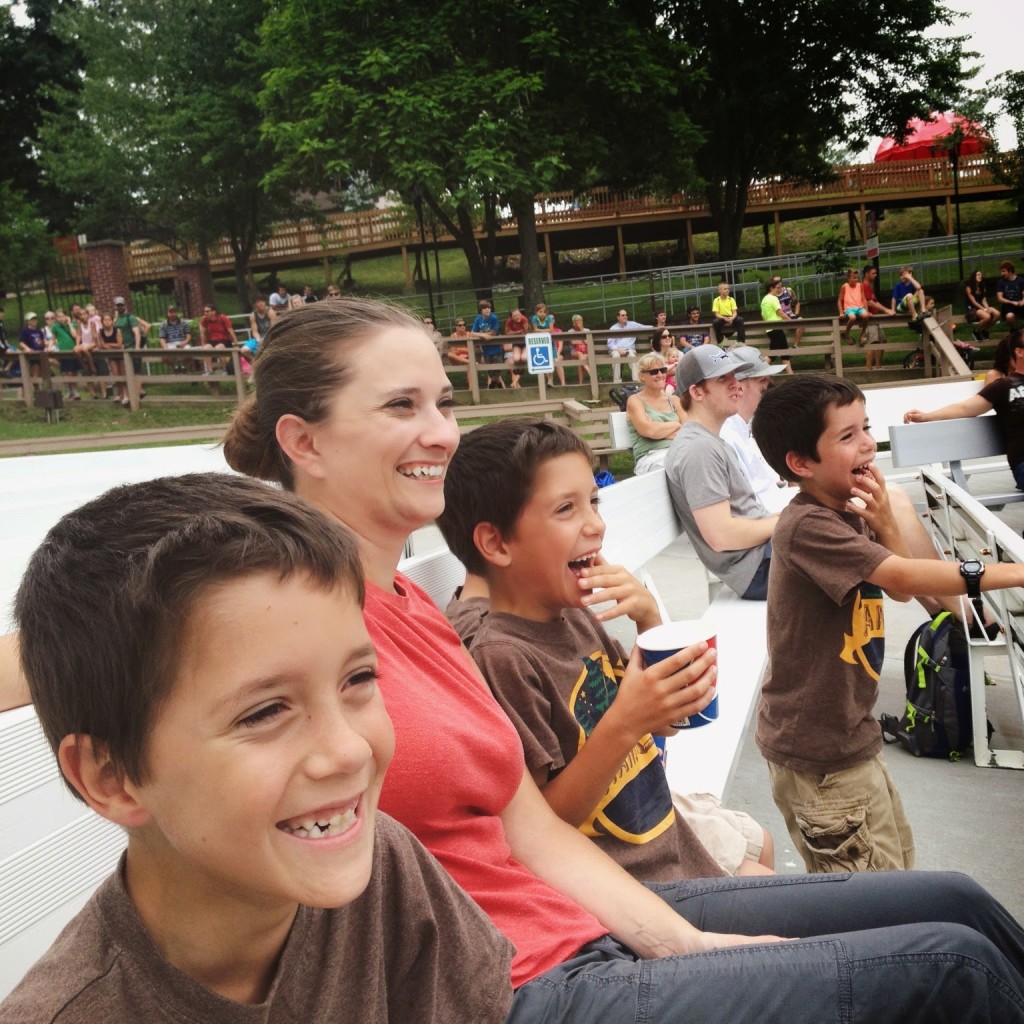 Finding Discounts for Holiday World Tickets
Holiday World offers reduced pricing for kids and seniors.  Children 2 and under are free.

Holiday World also offers discounts for groups, veterans, active military, firefighters, EMS, and police.
You can also receive a discount for ordering your tickets online.
Also check around at local venues.  Often places like Kroger, McDonalds, etc. have discount ticket options.
You can also purchase 2nd day tickets at the end of the day.
Through June 19th you can use the promo code CELEBRATE for $10 0ff admission!
Discounts are also available by staying at the Lake Rudolph Campground.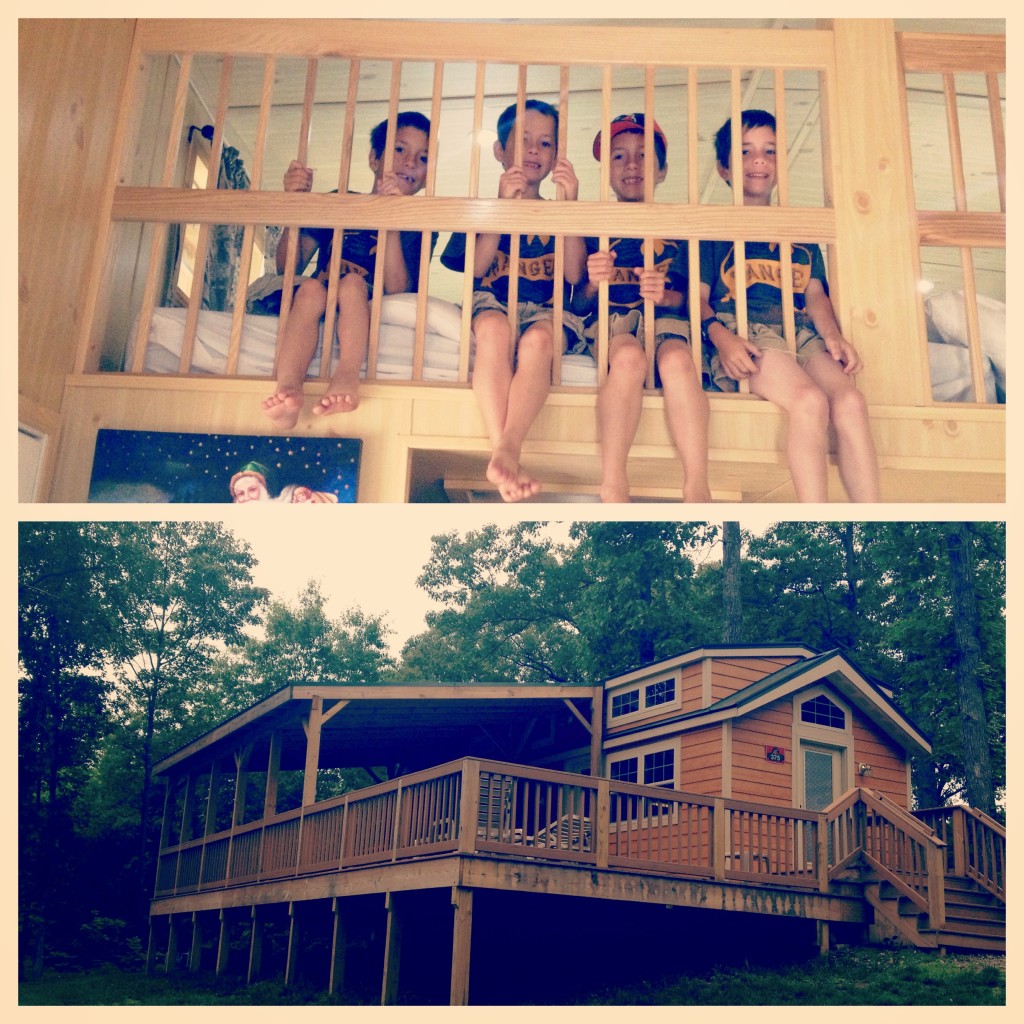 Where to Stay When Visiting Holiday World
We stayed right next door to Holiday World at the Lake Rudolph Campground at the Christmas Cabins.  There isn't a better location or family-friendly option in our opinion!

The cabins were spacious, clean, and non-rustic. 😉 They sleep 8

There were so many options for family fun -miniature golf, Gem mining, paddle boats, fishing, playgrounds, basketball courts, and their own water park!
They also offer a FREE shuttle that drops you off right at the front gate.
They also have pizza, ice cream, and a camp store.
They also have tent sites, RV/camper sites, as well as RVs to rent.
They also have golf carts for rent which are a huge hit at the campground. (Don't worry Clark is just pretending to drive us!)

Tips for Experiencing the Rides at Holiday World
The roller coasters tend to be the most popular rides. However, the lines are shorter in the afternoon when lots of people are enjoying the water park.
Get your kids measured at the station close to the entry gates, and get a bracelet for riding rides that your kids are tall enough to ride.
Make a note of the most favorite rides, and plan on returning to enjoy them a second or third time.  Because lines were short, many of the rides we were able to get right back on. We also went back to ride our favorite rides before heading to the water park the second day!
If you have little ones, you'll want to head to HoliDog Town in the back of the park.  It has an AWESOME playground, splash park, and a great selection of kiddie rides.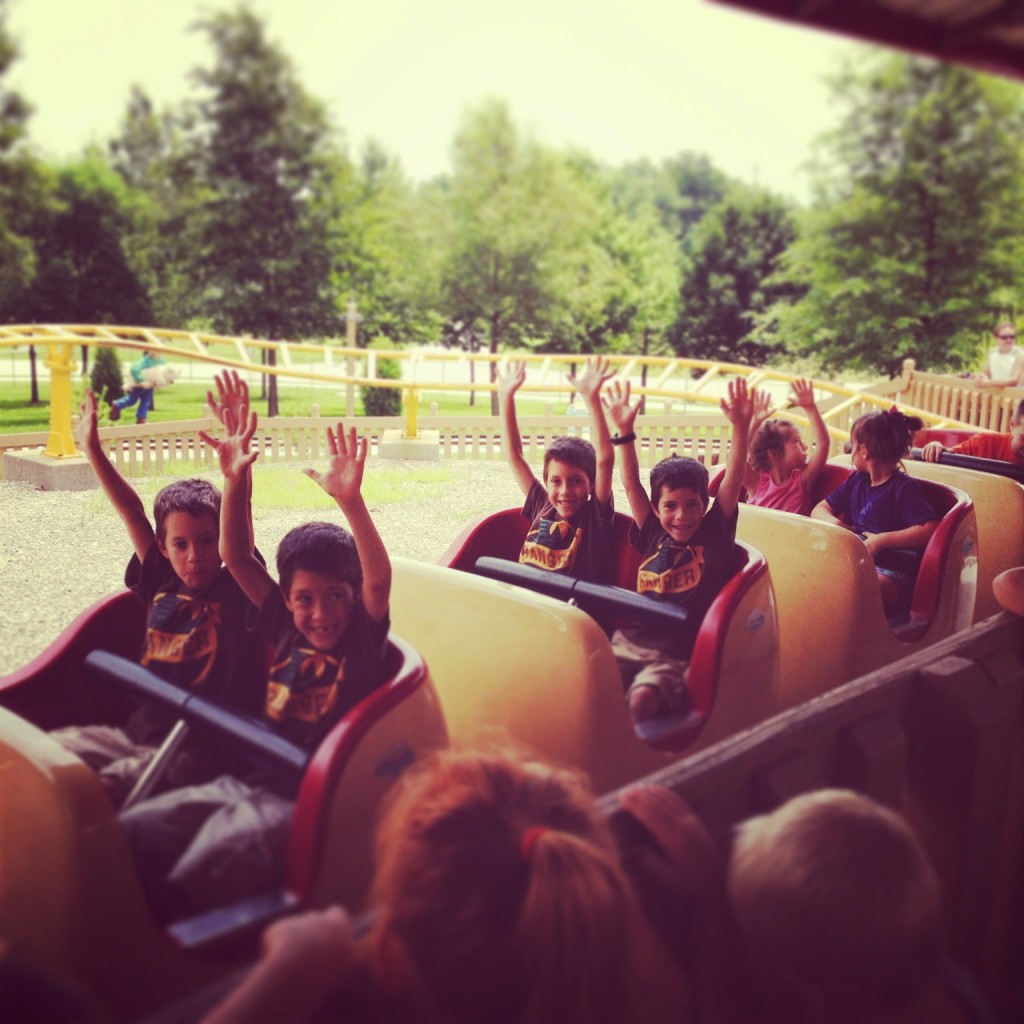 Enjoying the FREEBIES at Holiday World
Free parking!
Free sunscreen stations!
Free soft drinks, water, and sports drinks are found in stations throughout the park!
Free WiFi!
Free Entertainment – The Dive Show was our absolute favorite! Friday nights in the summer feature a fireworks show.
(Free band-aides too we discovered!)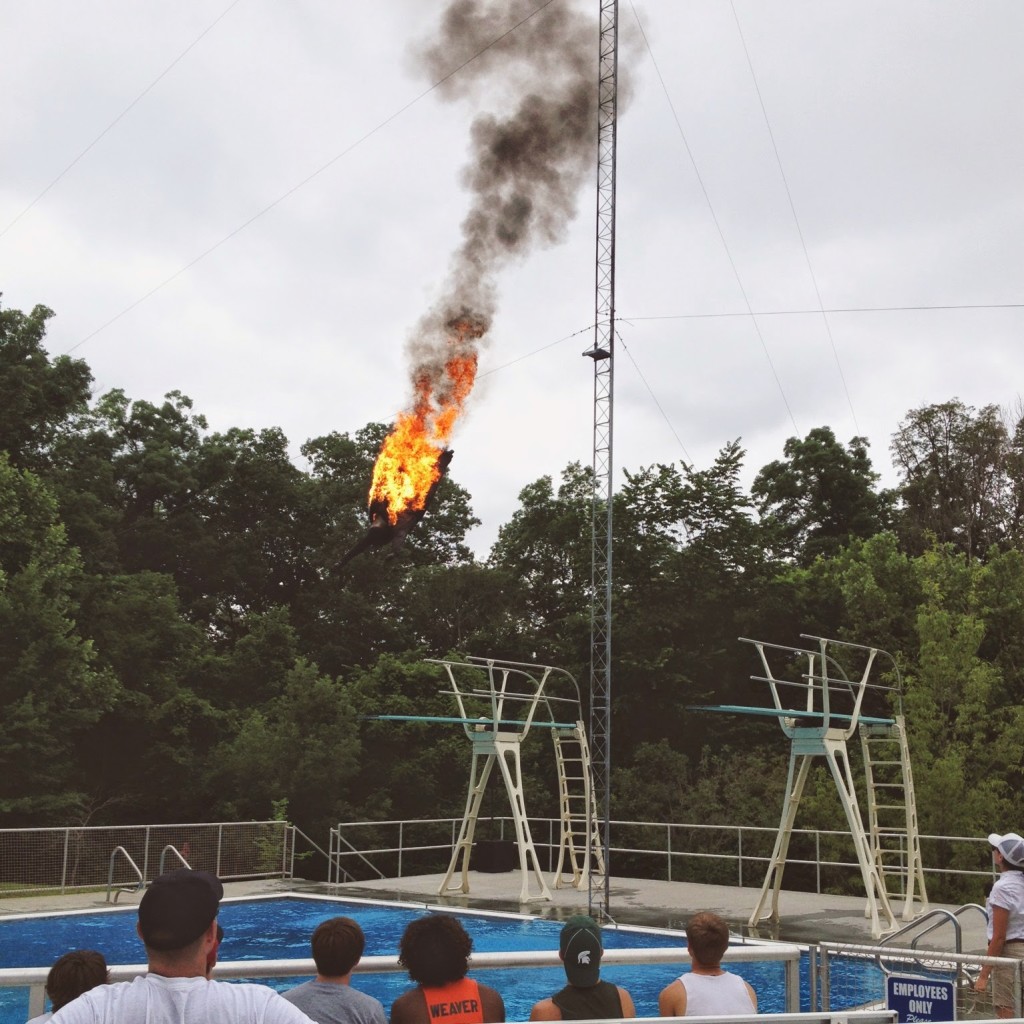 What to Eat at Holiday World
We found lots of affordable and decent food options around the park and water park.  My personal favorite was the BBQ place located in the 4th of July area.  

There are several great treat options in the Christmas area, including funnel cakes, fudge, and ice cream.
Don't forget drinks are FREE, so you don't have to factor it into your cost.
Try eating early to avoid the middle of the day crowds.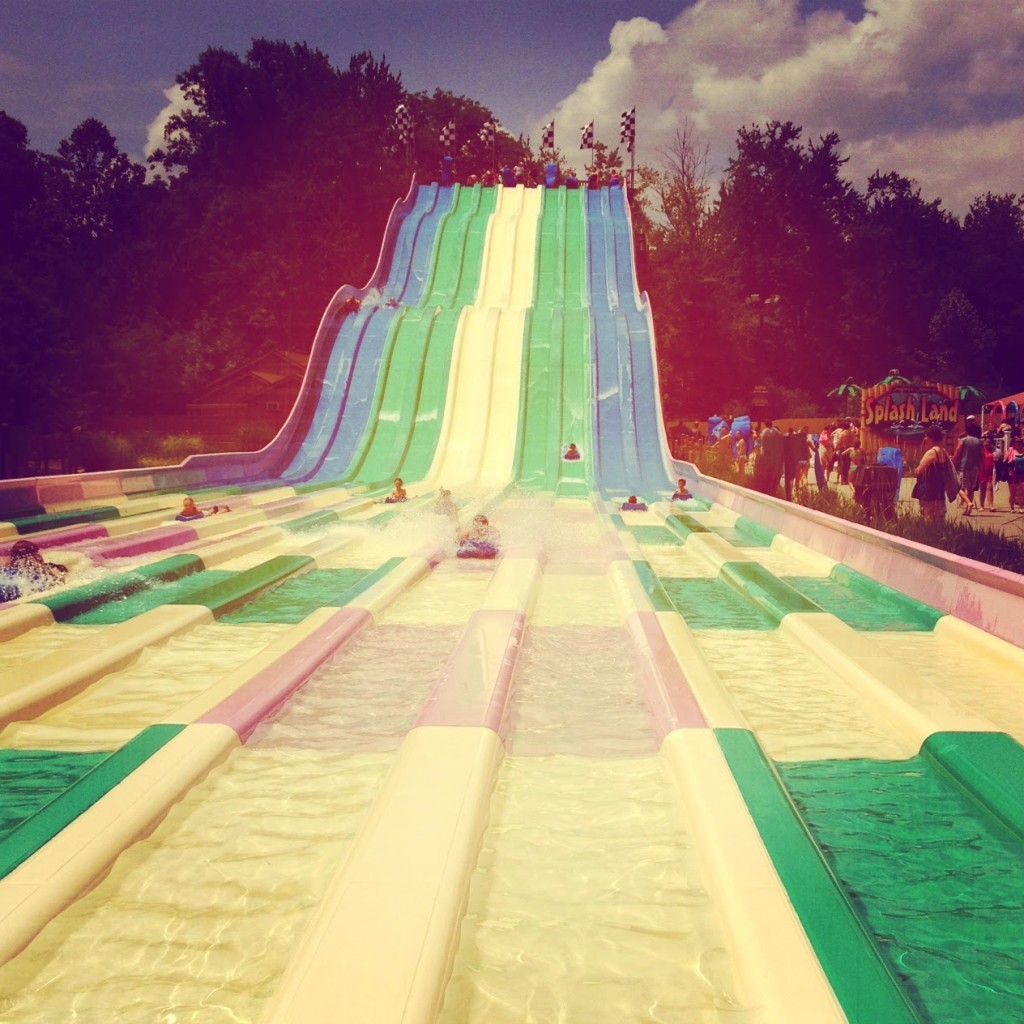 Tips for Visiting the Splashin' Safari Water Park 
Do not miss the water roller coasters located in the back of the water park. By far our family favorites!  There's nothing like the experience of the Mammoth and Wildebeest.
Be sure to reapply sunscreen often – which is easy with all the sunscreen stations located all over the water park.
Visit early and late while crowds are lower.
Bring sandals or water shoes to wear around the park.
Be sure to plan for several hours to visit this part of the park. It's HUGE and so much fun for all ages!
Check out the lockers for rent at reasonable rates to keep your cell phones, wallets, and valuables safe and dry.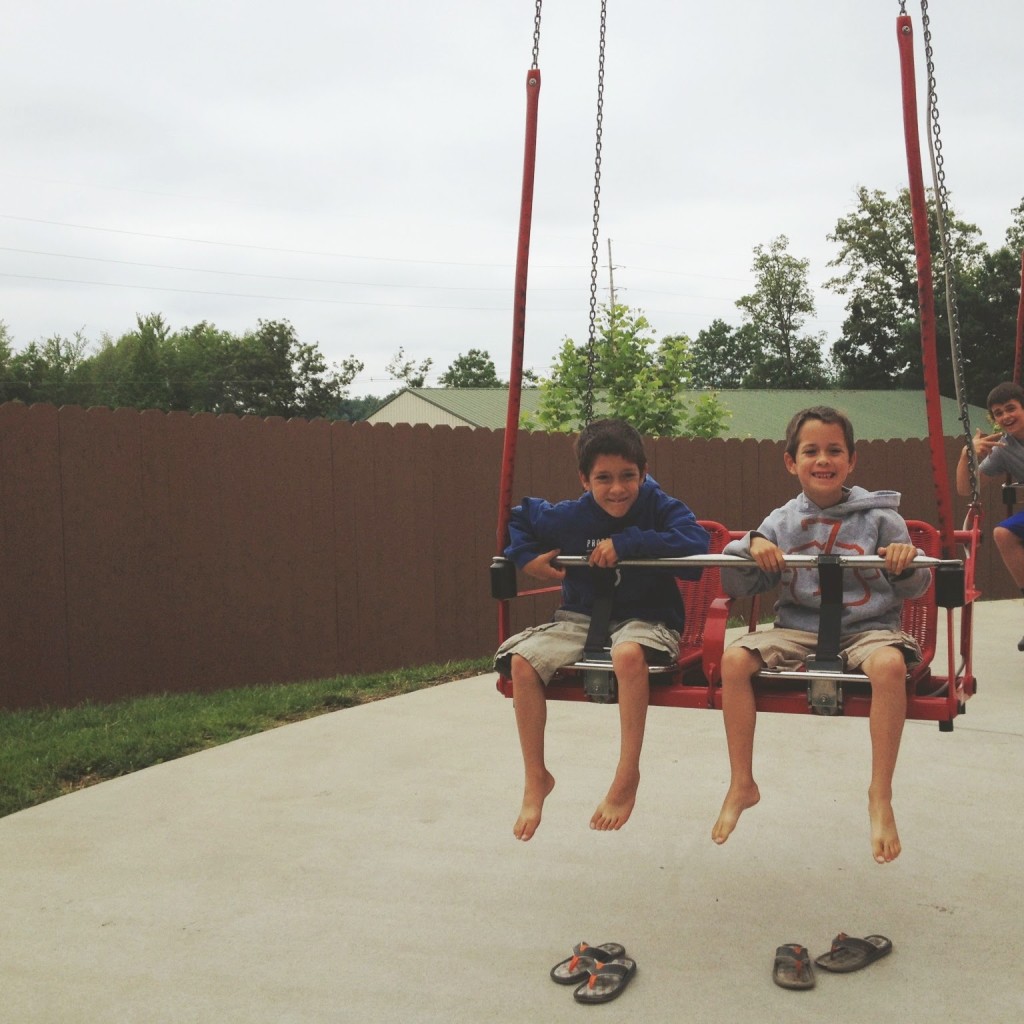 A Few Bonus Tips
If you loose something during your visit, check with the Lost and Found offices located both at the water park and at the front of the park. They are super helpful. I lost a sandal at the water park and received it in the mail in just a few days after returning from our trip! 

You can load money onto HoliCash wristband.  Then you can make purchases at gift shops, restaurants, games, etc without having to keep track of cash.  You can redeem your remaining balance at the end of the day.
Games are more affordable and easy to win at Holiday World than other amusement parks we've visited.
The food venues offer dietary and allergy-free food options.
The First Aid building located just before the entrance to Splashin' Safari offers first aid as well as a nursing mother's room.
So how about YOU?  Do you have any amusement park trips in your summer plans?  Have you visited Holiday World before?  What tip would you share? 
 *Our heartfelt thanks to Holiday World and Lake Rudolph Campground for hosting our family. We were super impressed and cannot wait to return!