Why We Aren't Playing Minecraft This Summer…
We're one of the few families left on the planet without Minecraft on our mobile devices. I'm sure it's great, and creative, and entertaining.  I have nothing against the phenomena, and I'm certainly not here to slam those who have downloaded it for their kids.
So why not?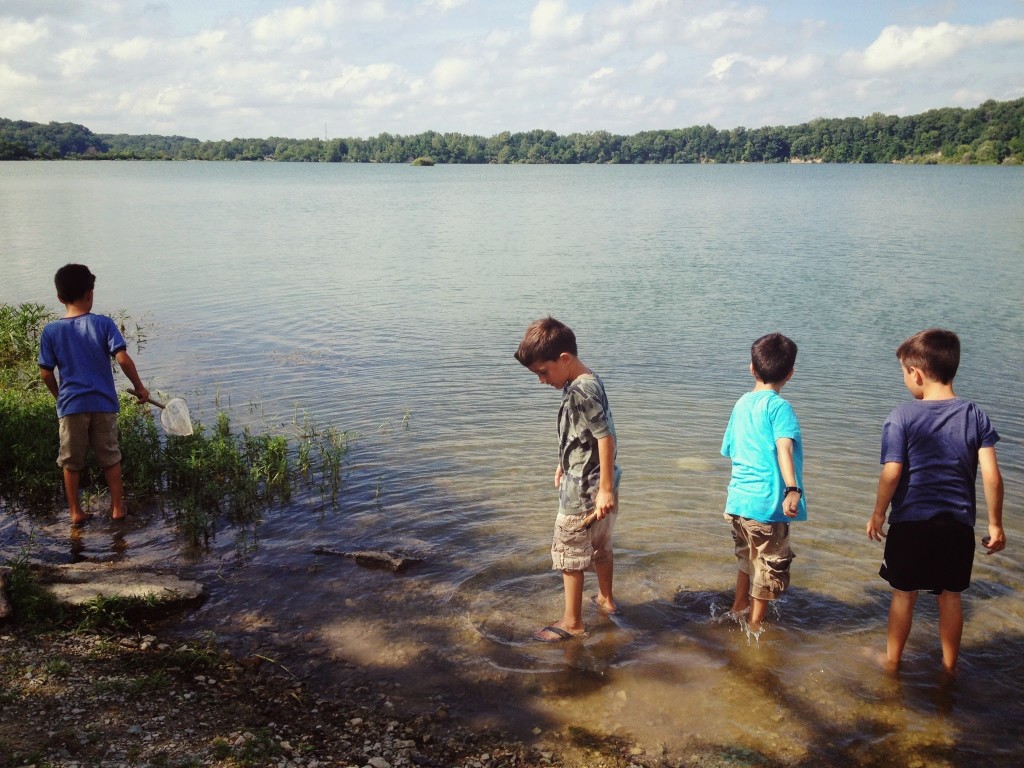 Because I know it would cause us to miss days like these – days with our toes in the lake, exploring a new trail, enjoying the view from the top of the hill, trying to catch minnows, rock throwing contests, and blue skies.
In our family we've found that iPad games while entertaining and educational can cause discontentment in our home. There's always a pursuit for more – the way it sucks you in for longer than originally planned, the never-ending format, and the need for the next level. I've found my boys do better with short games that can be played in 15 minute intervals – because by the time it makes it turn with everyone an hour has passed, and that's often their screen-time limit.
As much as I LOVE the distraction and the quiet it brings, the aftermath isn't worth it to me.  The transition after an extended iPad time often washes out the advantage of the entertainment. No one really walks away from playing the iPad for an hour feeling energized and cheerful. Even the boys have noticed that their moods are effected after they've been on the iPad or watching TV.
It's a lot like consumerism that we experience in the month of December – a craving for something for more, and a feeling like what they already have isn't enough. However the toy that looked so great on the commercial really didn't give the happiness that they thought would be a sure guarantee.
The reality is, we need more reality.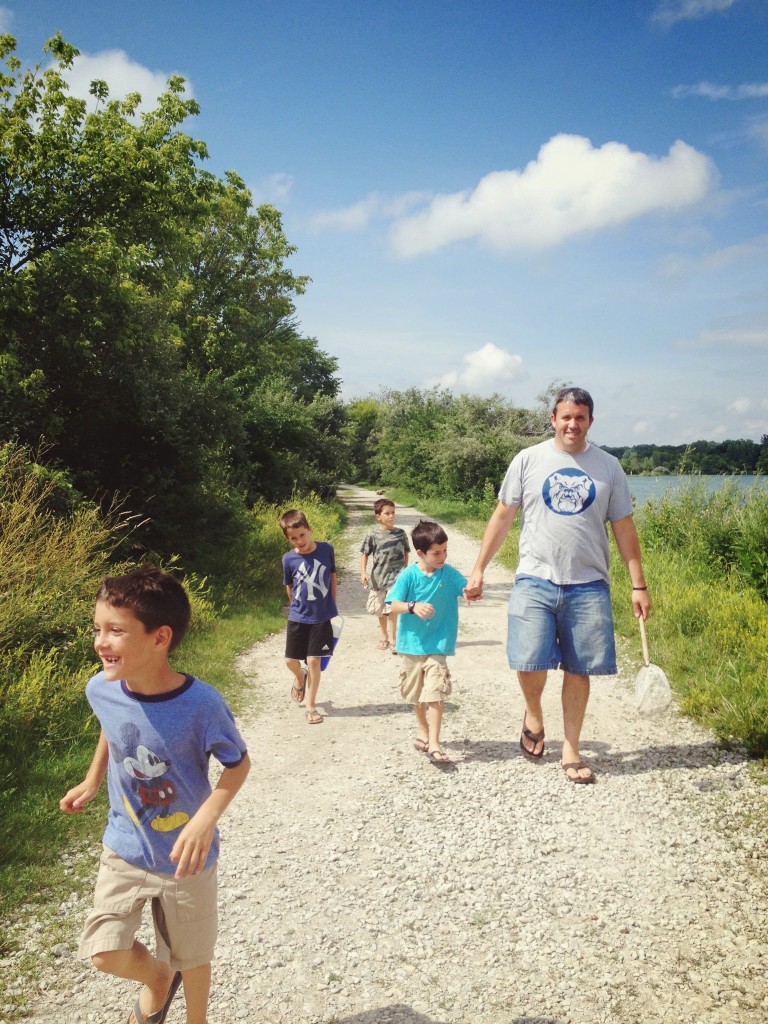 Summers are meant to be made outdoors. The soundtrack of summer is the backdoor opening and shutting, splashing at the pool, cheers for a game of backyard baseball, the sprinkler squeals, and the sound of bike tires on the sidewalk.
There will be summer days when we'll spend some downtime playing a game on the iPad, watching an episode on Amazon, or heading to a dollar movie, but we won't look back on this summer – one of the 10 they have left – wishing we would have spent more of it glued to a screen.
Instead, I hope they have fond memories that look something like this…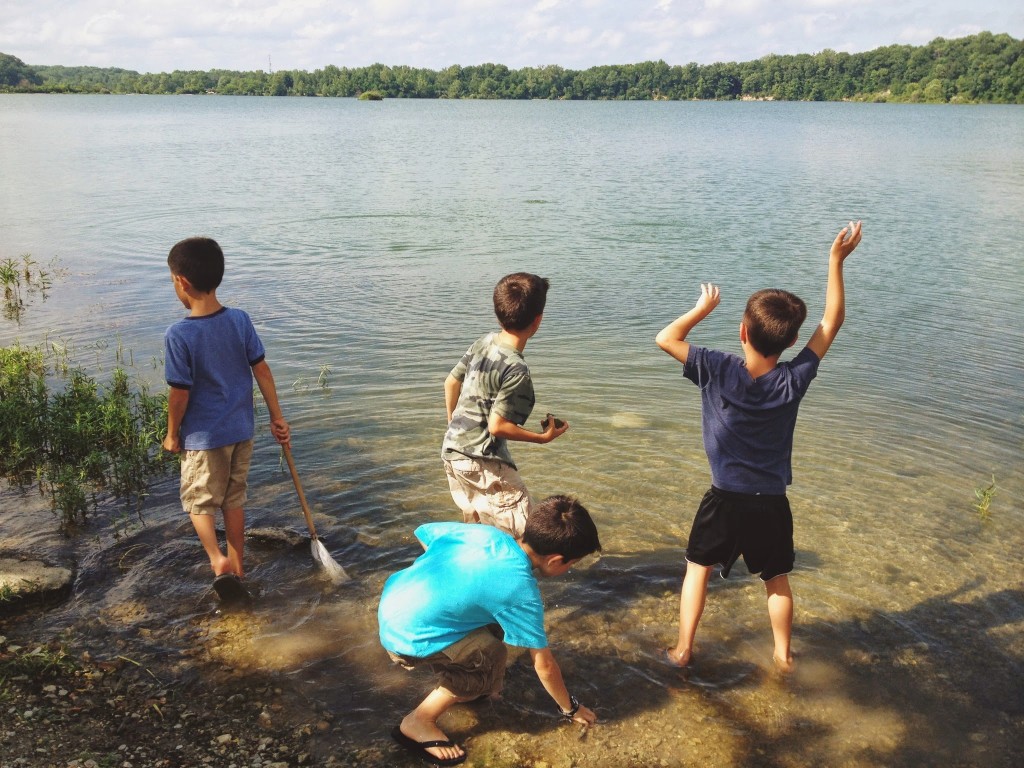 Don't forget if you're looking for more ways to entertain your kids this summer – there's a great ebook with 50 outdoor adventures that I happen to highly recommend! 😉