Freezing Summer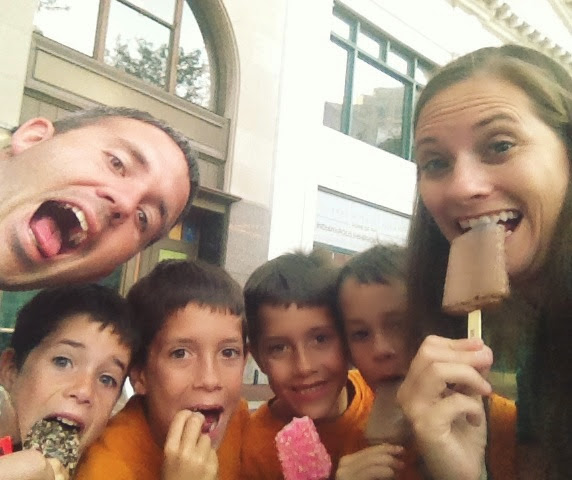 Can we just stop the calender right here? July 23rd.
Freeze, Summer, right there. We have you surrounded.
We can all save a small fortune on school supplies and clothes, skip the back to school aisles, and just let this summer simmer a little longer. What do you say? My teacher friends are back in their classrooms preparing for students in just over a week, and I'm in total denial. Thankfully, we have a little longer on our homeschool schedule, but STILL. I ran into Michael's the other day to grab some jars for my Lavender Bath Salts, and it was painted in Halloween and I could have cried.
Summer can't be over. WE ARE JUST THAWING OUT FROM THAT DREADFUL WINTER!
We have been living it up with lazy summer mornings, outdoor adventures, cookouts, late nights, fresh veggies from our little garden, and hitting every swimming hole we can find.
I just know we'll never have this 7 year-old-summer back again, and it's been grand.
Today we're taking a day trip up to Lake Michigan with our neighbors. I can't wait to have my toes in the sand, the sunshine on my back, and kids laughing as they run down the sandy dunes as my soundtrack. I'm savoring every little bit of juice this summer's got left in it. Anyone else?
If you're with me, please pass the sweet corn and ice cream.