Conquerors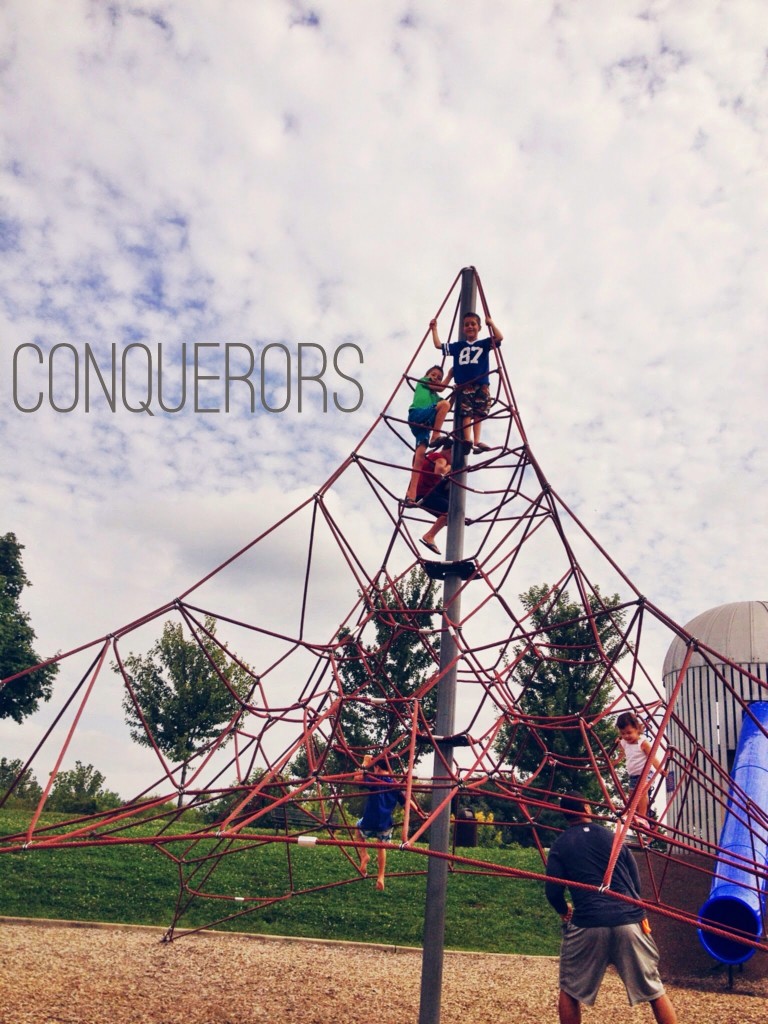 "Daddy time me and see how long it takes for me to get to the top."
"I'm next!" "Ready?"
Hand over hand, step by step, climbing higher and leaving fear in the dust…
Letting go of what we previously held on to, and holding on to what lies ahead…
And that's pretty much the way this transition to full-time school has went for all of us.
Courage begot courage.
It took steady upward motion; Looking up, not behind. The faster you climb, the less fear has the power to overwhelm. Instead, confidence grows where it was once barren.
Looking down from the top shows just how far we have climbed. Some might look and think it's not that significant of a feat, and I'm here to tell you otherwise. We have watched a gripping fear be released to trust.  God has provided strength and courage, and we are beyond grateful. He never let go of us. He never separated from us.
"Who shall separate us from the love of Christ? Shall tribulation, or distress, or persecution, or famine, or nakedness, or danger, or sword? As it is written,"For your sake we are being killed all the day long; we are regarded as sheep to be slaughtered." No, in all these things we are more than conquerors through him who loved us. For I am sure that neither death nor life, nor angels nor rulers, nor things present nor things to come, nor powers, nor height nor depth, nor anything else in all creation, will be able to separate us from the love of God in Christ Jesus our Lord." Romans 8: 25-39
And we can take it to the bank, that He'll continue to get us through even harder challenges and obstacles ahead.