We Kissed Homeschooling Goodbye…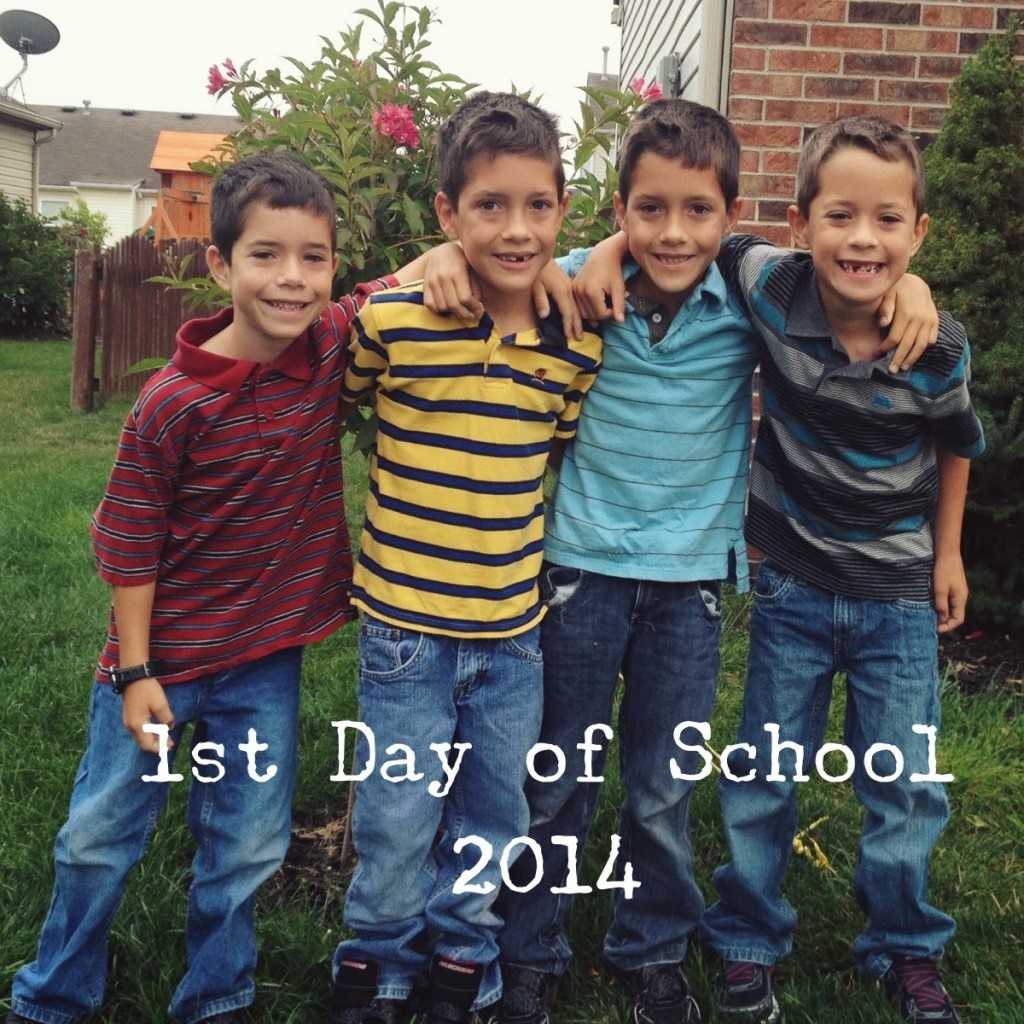 Curriculum was ordered.  Their 1 day a week tutelage at The Master's Study tuition was paid. Goals had been written. We were gearing up for our 3rd year of homeschool.
UNTIL…
About a week and a half ago when Brad took the boys to an indoor playground while I was fighting off a headache.  He ran into a contact who chatted with him briefly about Trader's Point Christian Academy where his son attended, and Brad decided to stop by the school office just to explore it  for upcoming years if we decided not to continue homeschool at some point. He knew it would most likely be out of the question financially, but decided to grab some information, regardless.
One week later we were meeting with the admissions director and touring the school, torn completely by what to do for THIS school year, and the thought of letting go of something we loved.
On Monday we registered them, met with staff, bought school supplies, attended the open house, and tried to ready ourselves for a BIG change for our family. Everything fell into place extremely quickly and smoothly.
So why change something good?
There were so many contributing factors that led us to this decision.  Overall, it's what we've prayed about and come to the decision that this is what's best for our boys and our family this year. We didn't want to leave our community at TMS. We didn't want to give up our freedom of having our boys at home and the flexibility of our schedule. We didn't want to let them go in so many ways.
If we picked the most comfortable thing, we wouldn't have changed a thing.
In the whirlwind of emotions and contemplating changes, God guided our steps to here.  And perhaps it's just the honeymoon phase, but it's going better than we could have ever imagined. We have been embraced by the staff and parents, and we have felt so incredibly welcomed. I met with a few parents at a coffee/prayer meet-up on the first day of school, and a woman I had never met said she and several others had been praying for us by name. Incredible. 
My heart still hurts a little with dropping off four at once, but I'm confident that God has great things planned for their year. We LOVED our 2 extra years to have them here at home, and we're open to doing so again at some point if we're led.  We appreciate your prayers and grace during this transition.
PS Anyone need any homeschool supplies/curriculum?  😉