Input Needed: Early Reader Book Recommendations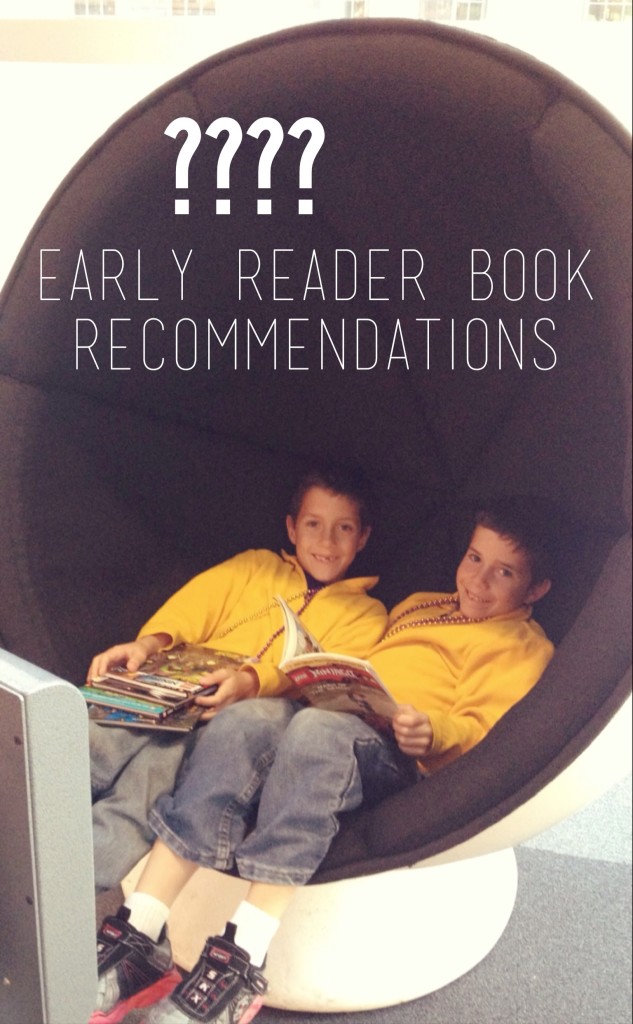 Hiya, Friends!  Can you help a mama out?  My boys' reading is taking off.  They were slow readers, but it's kicking in, and they are reading some easy chapter books and Level 1 and 2 Easy Readers. I have PLENTY on our Favorite Read-Aloud List, that we are working our way through. Currently we are in the middle of Hero Tales and Prince Caspian and soaking them up, but I need some good suggestions for their read-aloud and individual reading time.
Is it just me or are there a lot of terrible easy readers?  I get discouraged at the inconsistency of the levels, the length variance, and just the poor story line quality in so many of them.  The movie/tv character ones are the worst!  You can tell they are selling it just on the image, because the writing is awful.
I'm still a first time mom, I'm just going through it all at once, so could you give me a hand navigating good book choices? Will you fill my comment section with your favorites so I can fill up my library bag full?  You guys are the best. 
————————————————
Related Post: 65 Favorite Read-Alouds for Boys