Blue Crew Colts Halloween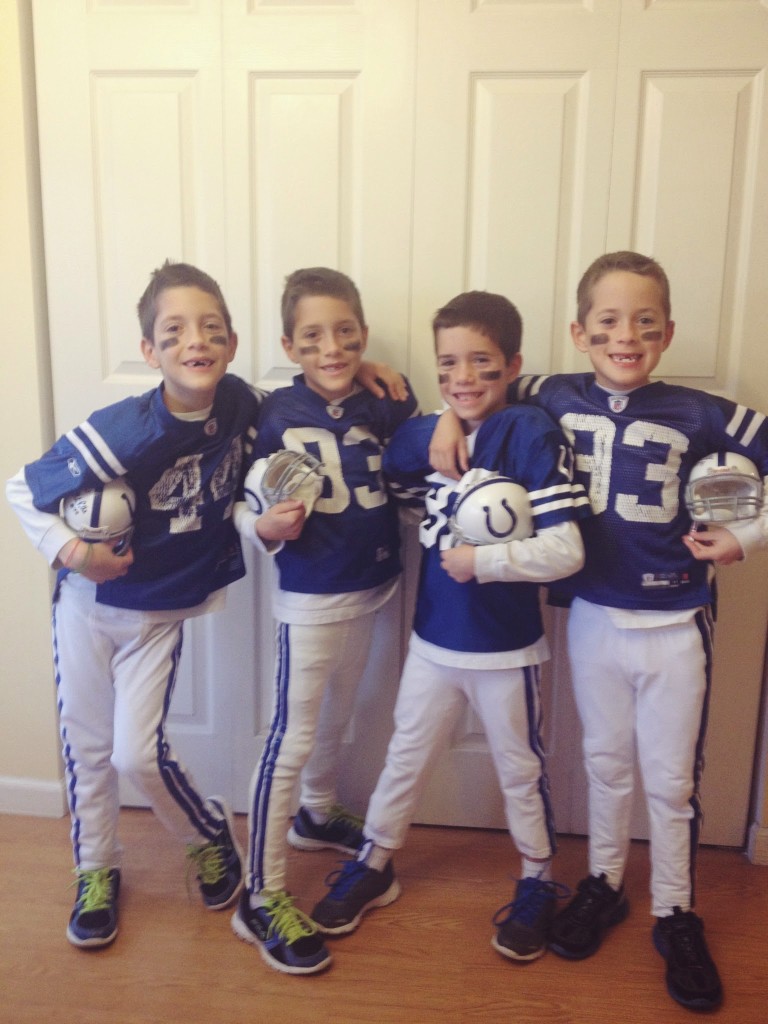 When the boys collectively decided they wanted to be Colts football players for Halloween, we almost felt guilty for it being so easy…
No last minute costume sewing, last minute costume shopping, or "float" assembling?  No expense? No-brainer!
And it makes perfect sense since these boys have been cheering on the Colts since their Superbowl weekend birth in 2002!
We put together 3 of the jerseys already had from hand-me-downs and garage sales, and found 1 more at Goodwill, along with some girls leggings for pants. HA!  =)  Brad added some blue duct tape for the pant stripes and I was in charge of the tough guy black face stripes. Voila!
Even 20 degree temps, SNOW, and wind couldn't dampen their spirits. I think it might have made the neighbors even more generous, because even though we didn't brave it as long, and even did some "drive up" trick-or-treating, they still ended up with overflowing buckets of candy!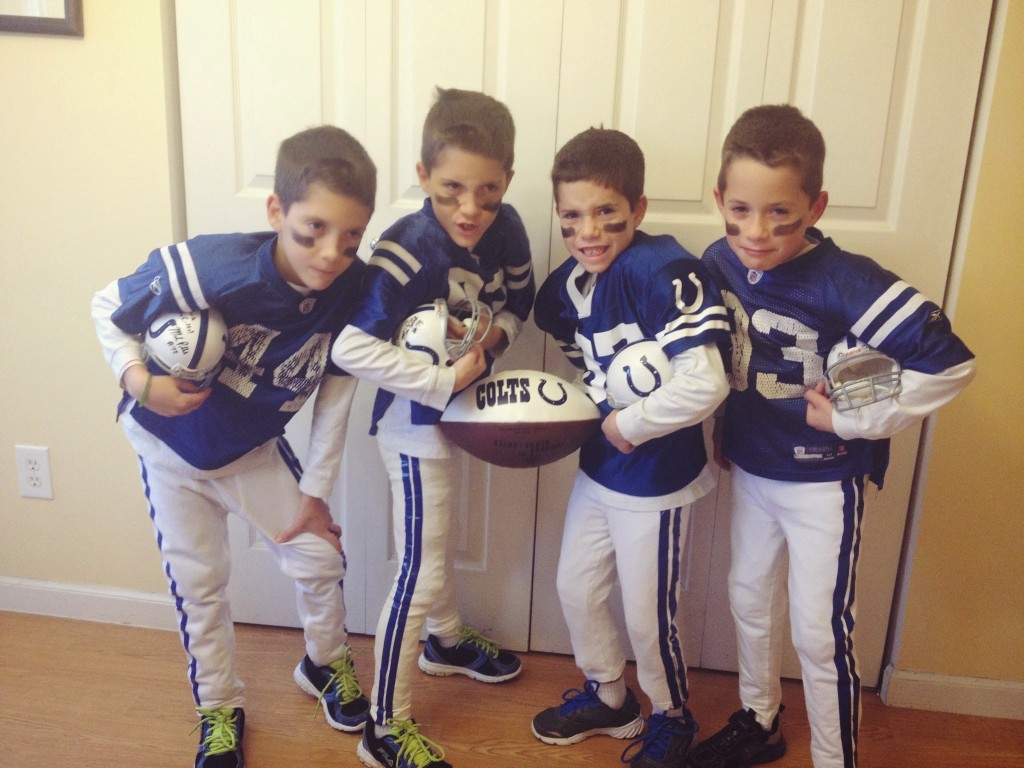 Do these boys look like a little snow would stop them from winning the Candy Superbowl?
Oh how I love that these boys still want to be teammates. We encourage their individual spirits and gifts, but I love that they still want to be together on so many things in life.  There's a brotherhood there that I definitely don't want to inhibit or limit. Oh their wives someday!  What a force they will be to reckon with! 
And although they still frequently need Brad and I's role of referee, I love cheering them on from the sideline more and more as they learn to think of one another, and stick up for each other.
There's no other team I'd rather be on!