Creating a Simple Gallery Wall
One of the best books I read in 2014 was The Nesting Place: It Doesn't Have to Be Perfect to Be Beautiful by one of my favorite bloggers Myquillin Smith. I savored each chapter, not wanting it to be over.  In it I found inspiration and permission for a home well-lived over perfection. One idea that I've drooled over for quite sometime is her infamous gallery wall with the giant chalkboard.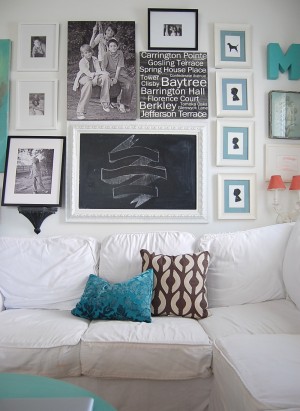 Photo Credit: The Nesting Place
I wanted to incorporate it into our home, but I had a lot of excuses why not to in my head…
It's cost prohibitive to buy that many decorations for one wall.
I don't have the eye for it.
My husband will think it's too crazy or cluttered for his graphic line up things perfectly structure.
I don't have time to work on it.
I don't have time to shop or collect things for it. 
But after taking the tree down and deciding to keep the piano in the playroom, our canvas picture was no longer centered on our wall above our leather couch.  The Gallery Wall began by mistake.  I added a "You're My Greatest Adventure" Plank that I found at Target for under $20, and it took off from there.  I shopped our house and found frames I wasn't using, a few odds and ins from other places in the house,  a couple of things I hadn't found a place for, and began arranging them on the floor.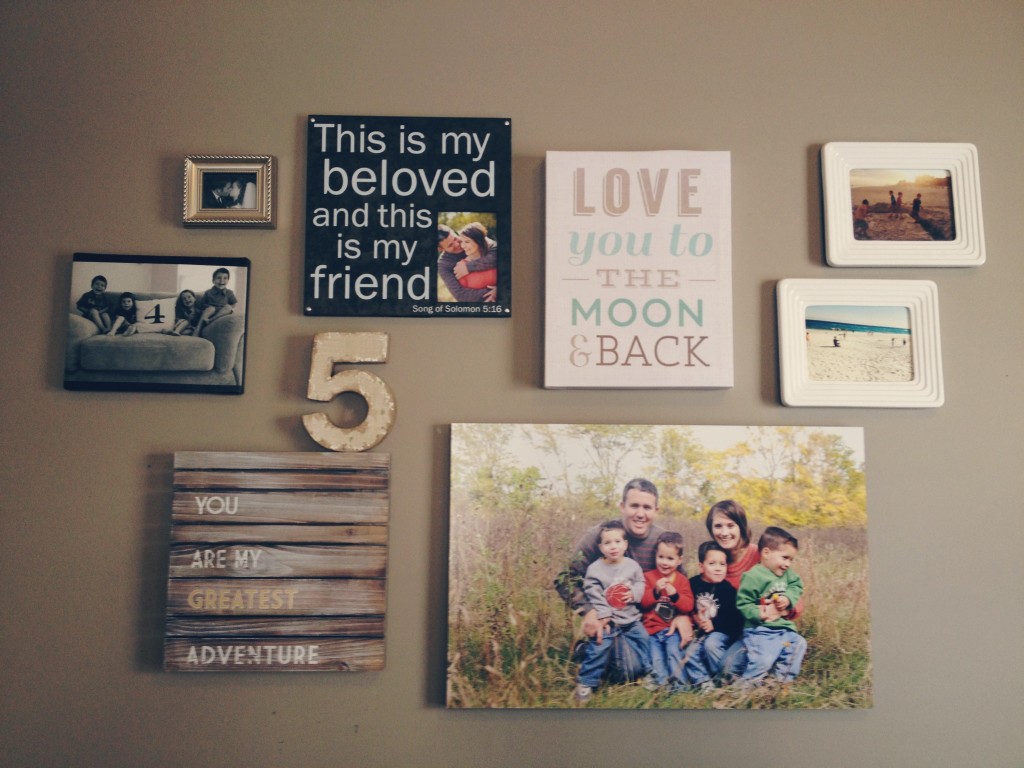 It took some tweaking and even starting over a few times until we found something that worked well.
The result changed our home.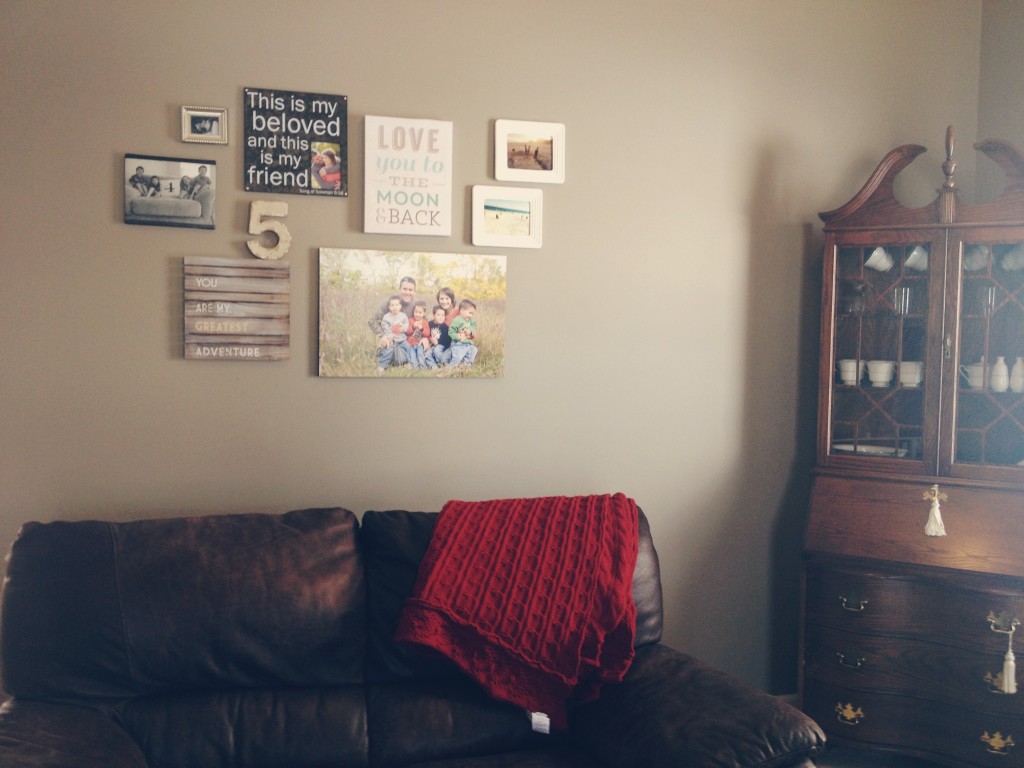 It's not quite perfect, and there's room to tweak it and add more, but we LOVE it.
It feels so warm and personal and quickly has become my favorite room of the house.
So here are 5 Tips I Learned from Creating My First Gallery Wall:
1. Lay it out on the floor first to visualize and arrange.
2. Incorporate depth, size, and shape.
3. Don't be afraid to add color. Go with black and white photos if you want to play it safe.
4. Find things you LOVE and are meaningful to display.
5. Leave room for it to change seasonally and grow.
How about YOU?  Do you have a gallery wall in your home? What's holding you back?  I'd love to see pictures of yours so share them on the 4tunate Facebook page this week so we can all get ideas!