Life in the Bowling Lane: Duckpin Bowling at Fountain Square

Photo Credit: Fountain Square Bowling
One thing I LOVE about the boys' school is Early Release Fridays.  It's just a 1 hour early dismissal, but it makes the weekend seem even longer, and it gives us a chance to be out of school when most kids are still finishing up their school week. (It's like a little taste of the perks of homeschooling.) Most Fridays, Brad and I try to wrap up work obligations and other commitments so we can spend the Friday afternoon as a family.  Usually it's something little to celebrate the end of the week, but on occasion we've made it more special – like our overnight trip to Louisville.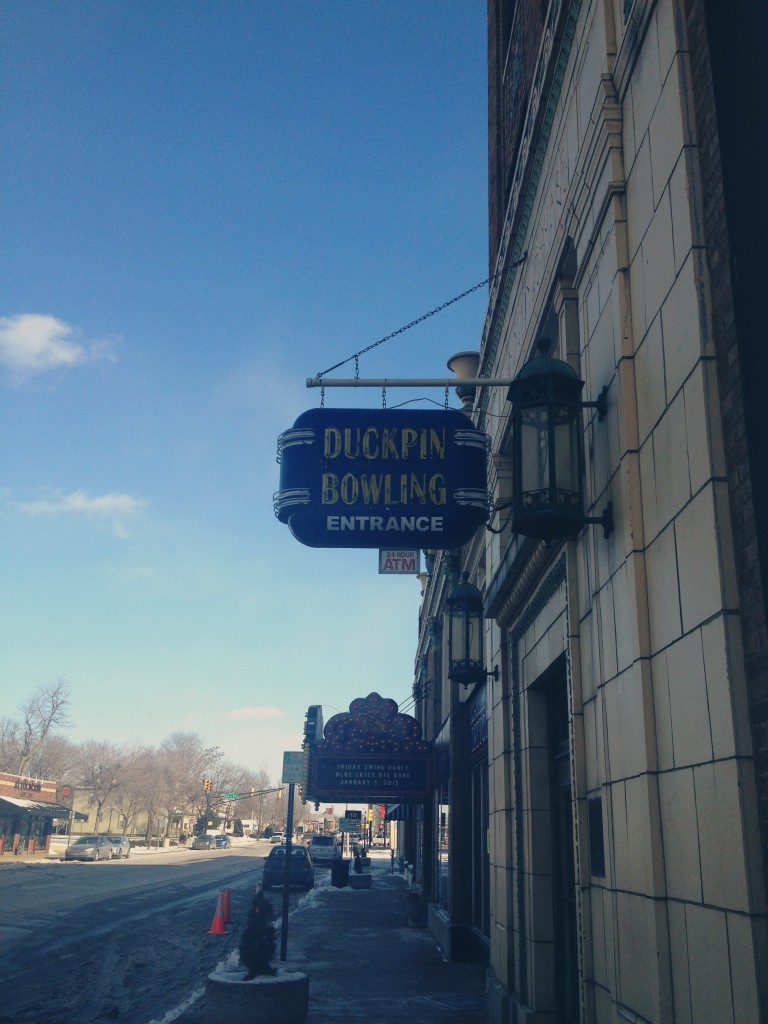 Last week we surprised the boys with Duckpin Bowling at Fountain Square.  We recently were introduced to it by our friends on a double date, and we knew the boys would love it too!  If you aren't familiar with Duckpin Bowling, it's similar to the mainstream game, just with smaller (harder to knock down pins) and smaller bowling ball with no finger holes.  You also get 3 tries to knock all the pins down, instead of 2. Although only Brad was successful in knocking them all down. No lucky strikes or spares for me and the little dudes…maybe next time.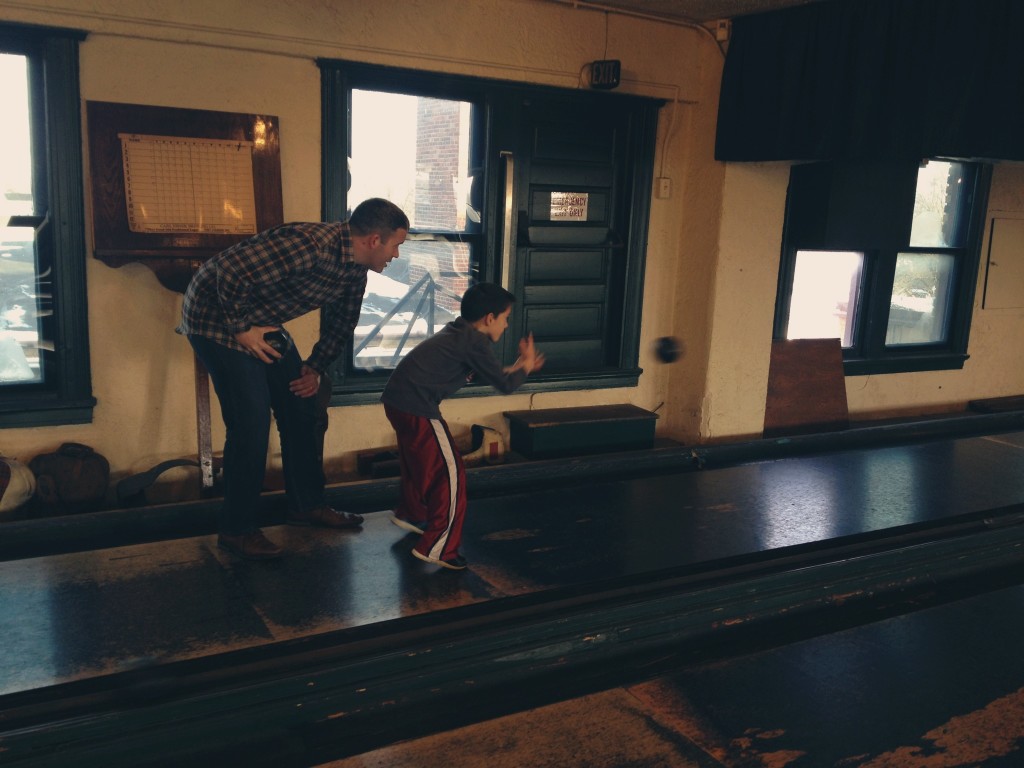 The Duckpin Bowling alley at Fountain Square is the only authentic one in the Midwest, which opened in 1928.  The boys were struck by the history of the building and the nostalgia on display.  In fact, when we walked in, Clark said, "It feels like we're in the movie Hoosiers".  That's my Indiana basketball boy.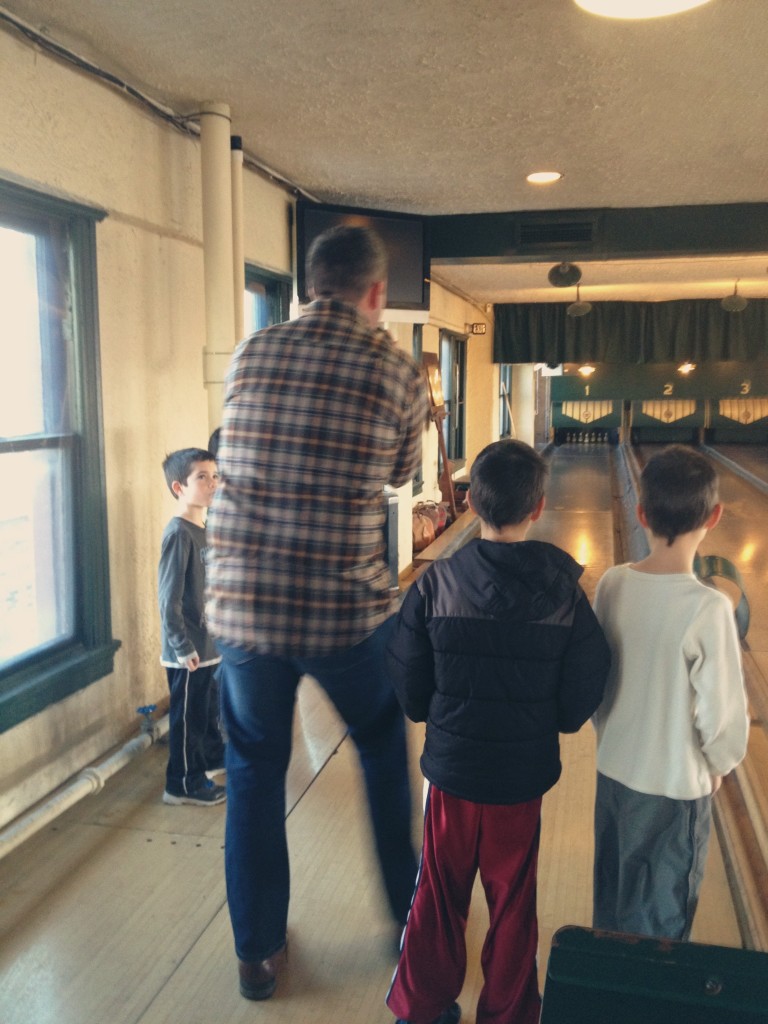 For a larger family, it's a better option for us price-wise than traditional bowling, because there is no shoe rental and you reserve by the hour rather than per game.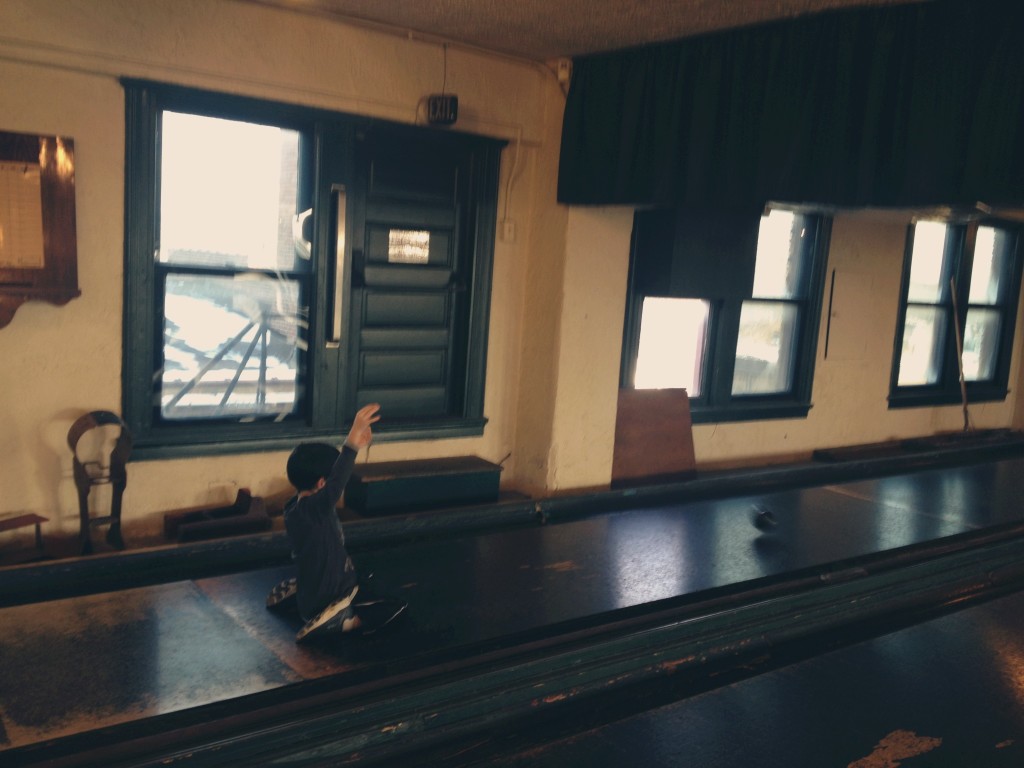 We love finding new adventures in our city and fun for a family of 6!
How about YOU? What's your favorite family outing? Maybe we'll try it on an upcoming Friday!