Because a A Life is a Life No Matter How Small…
Today marks what would have been #5's first birthday. A day that could have been filled with messy cake hands, squeals of delight, playing with boxes, and a crowded room singing "Happy Birthday".
But it was not to be.
Brad and I talked a little about it today for the first time in a while. Our hearts have mended, but the scar remains.
We talked about how good of big brothers these boys could have been and how we still miss that life that we were given for such a short while.
It simply just isn't something you get over or learn to forget. In fact, I don't want to. I'm glad that it still hurts. I'm thankful for the pain. I'm thankful that tears still come to my eyes quickly when I think about it.
Because that shows that their precious life mattered. 
I know my tears are not isolated.  There are so so many of us who have had to say goodbye before we've said hello.  These babies were made for heaven. Their lives spared the decay of this world – rescued from pain, hurt, sorrow, greed, envy, deceit, corruption, and evil.
Yet we mourn and we wish it didn't have to be so, because sometimes the days seem long that we have to wait to be reunited. And sometimes the questions swallow up our spirit. And sometimes grief comes uninvited.
But even this shows proof of your existence.  A small life that impacted us forever and never forgotten.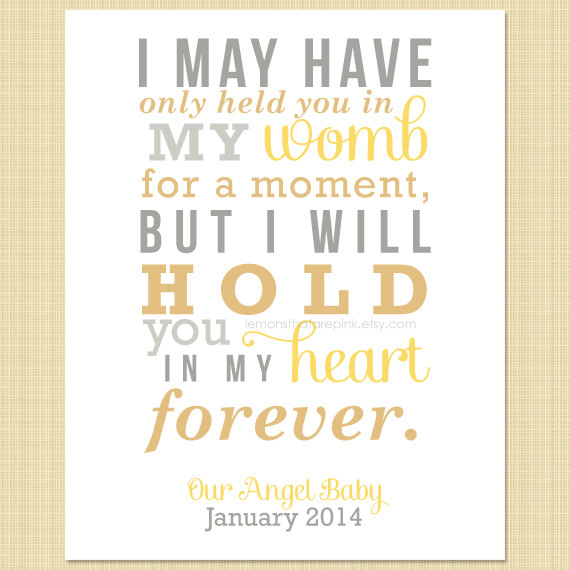 Image Source: Etsy