The "Four"se Was With Us…
It just dawned on me that I hadn't posted our Halloween costumes…some of you might have caught it on the 4tunate Facebook page, but my apologies for keeping the rest of you in suspense!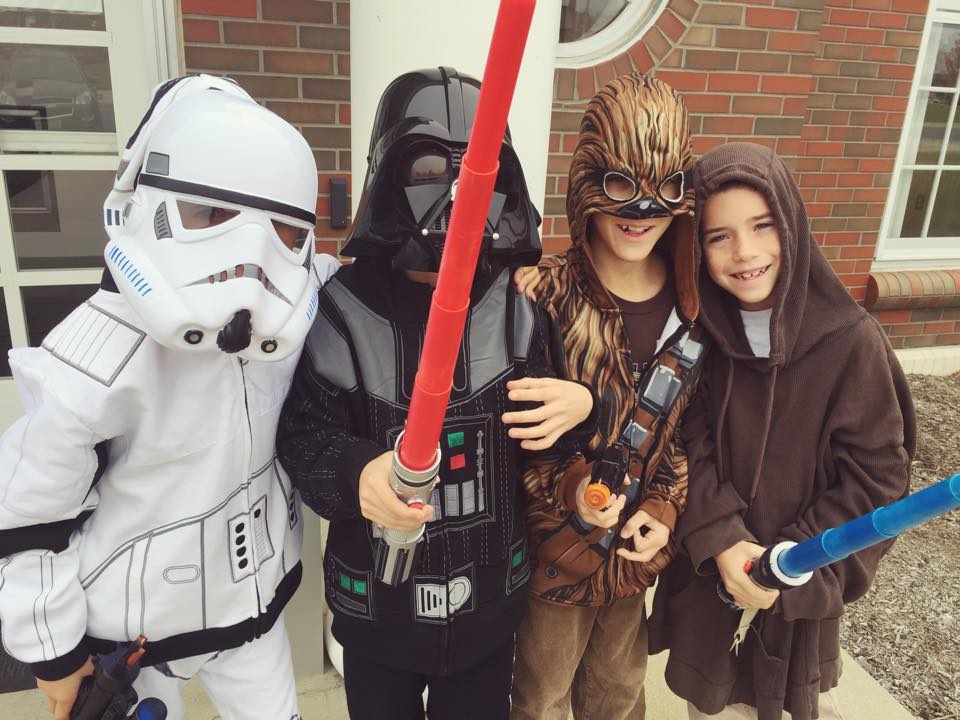 The force was pretty strong for a Star Wars theme this year. We had another group idea that we might pull next year, but it was much more labor intensive, so when we saw these hoodie sweatshirts on sale at Target and the ability to use most of what we already had we were all in!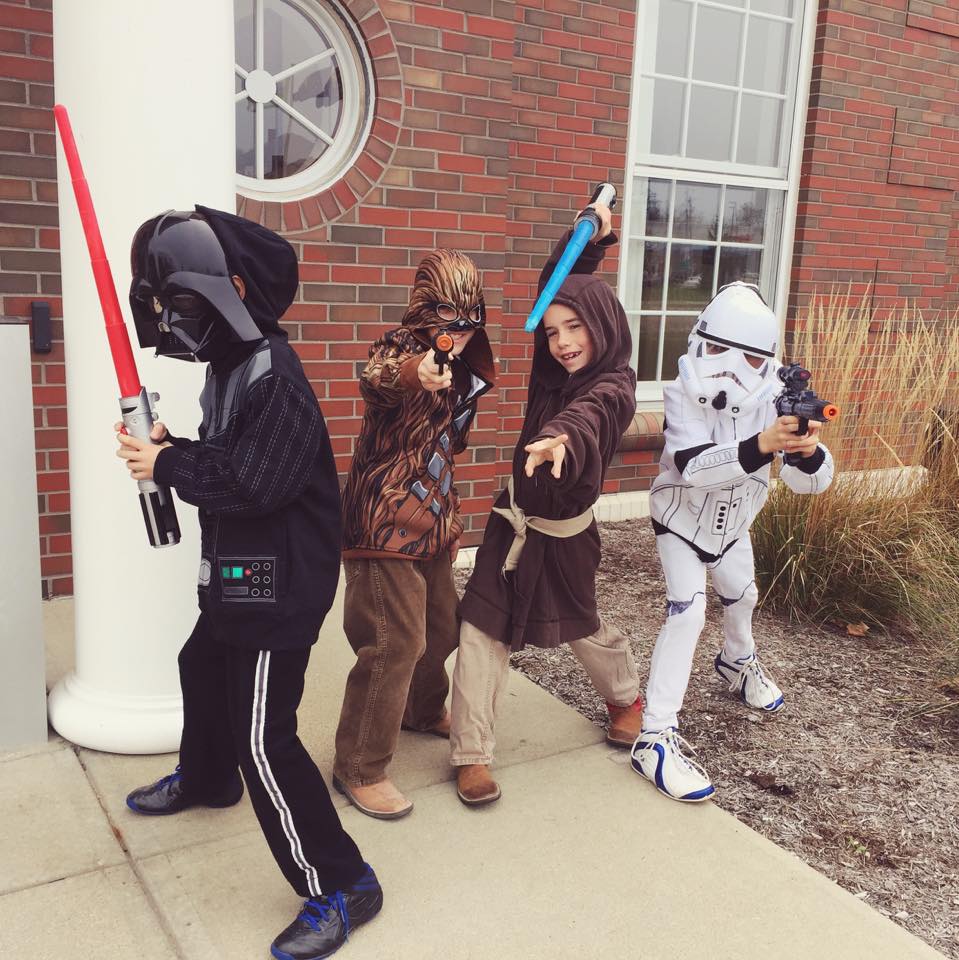 Everyone was able to choose what they wanted to be and there were no "wars" over who was what (although I thought it would have been pretty funny for Clark and Brooks to both be Clones – get it??).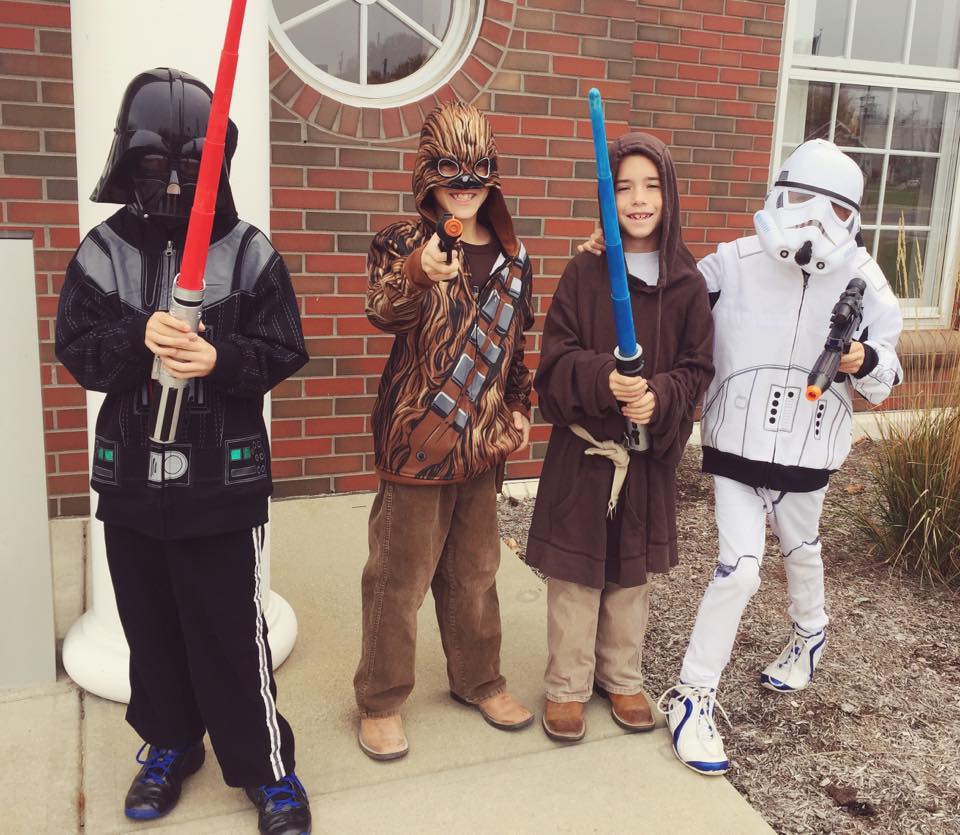 It was a great Halloween with a neighborhood chili cook-off, a costume birthday party, trick or treating until our bag was almost too heavy to carry, and gathering with friends around the fire.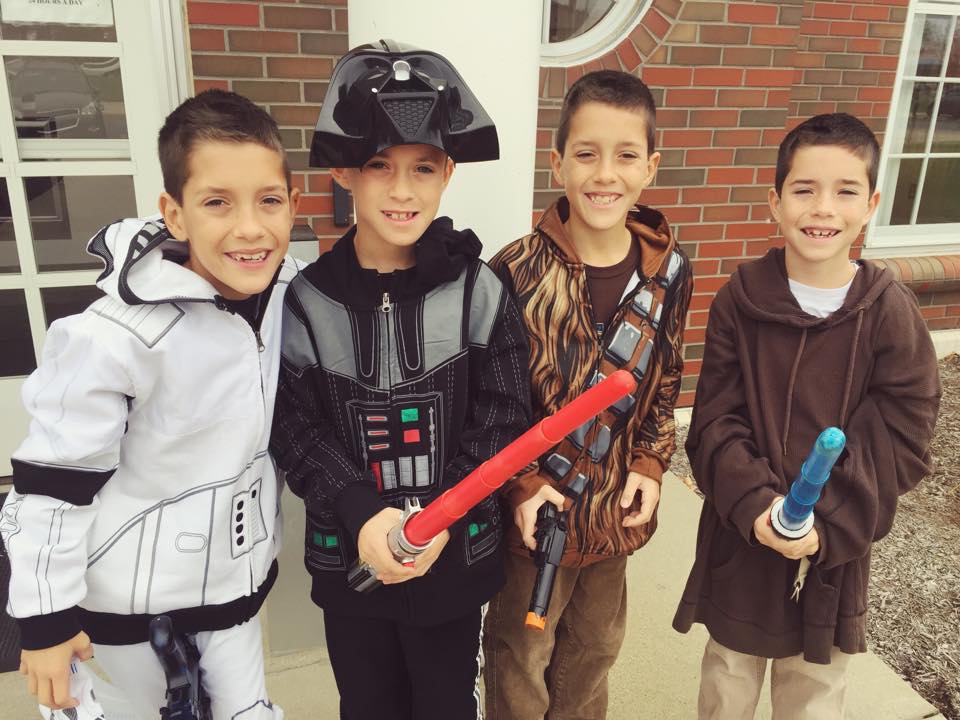 The following day, our annual tradition is to do a "Candy Draft". The boys go around one selection at a time picking their top candies from the pile to fill their own small ziplock bag. The rest is donated to the troops through a local dentist office in town who gives cash per pound. We love it because it give the boys a great treat, but it's not an overwhelming stash of sugar that we don't need around the house.
Brad filled out a form that he assumed was some sort of permission slip to participate, and the next day we received a call that the boys had won the top prize in the raffle. $300!!! The boys were ecstatic to put it mildly.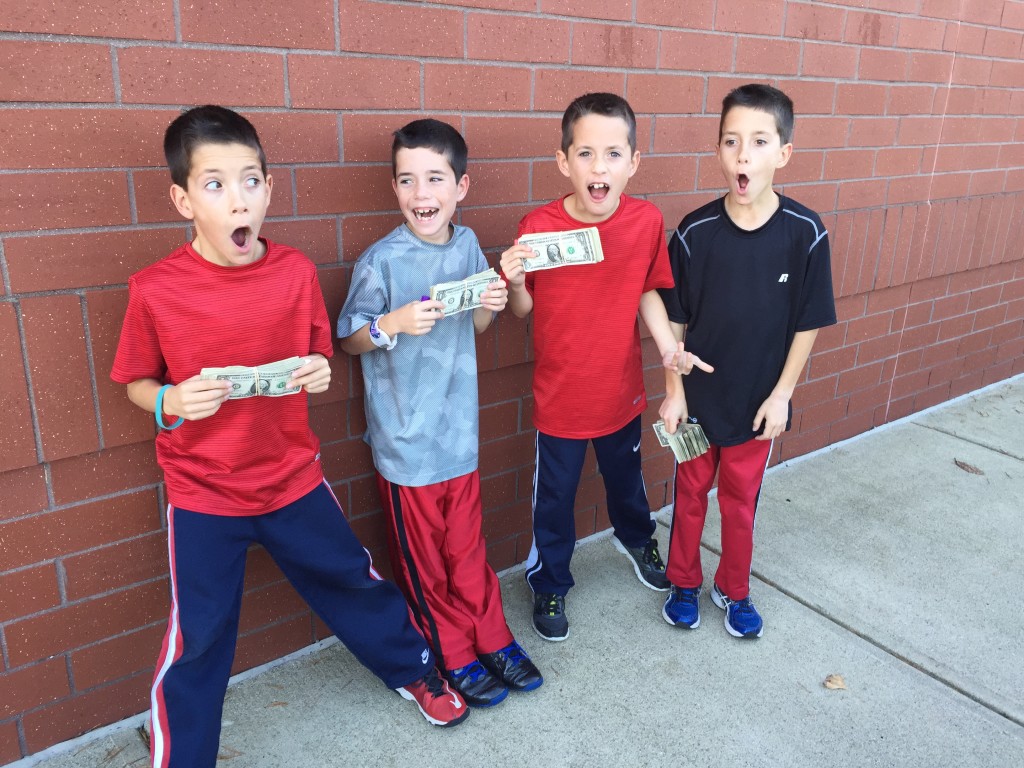 What an unexpected blessing and gift from God who even blesses little things like candy drives!!! The boys have of course already spent it about 6,042 different ways in their ideas, but we're planning on doing something with it as a family and giving. I'm sure they'd welcome your ideas as well to be added to the possibilities!