A Blast From Halloween Past…
We've had a blast in the past dressing up for Halloween.  There have been props, puns, and even floats.  We've taken (cheap) costumes and ran with it, creating a theme, and getting lots of  laughs from our neighbors. (Even though last year, dragging that bed for over a mile as nuts and bolts fell out of the headboard almost did me in for life!)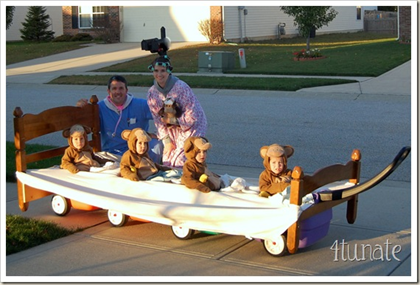 2009 was the year of the "Monkeys Jumping On the Bed" (complete with a 5th stuffed monkey who had bumped his head, a doctor, and a mama).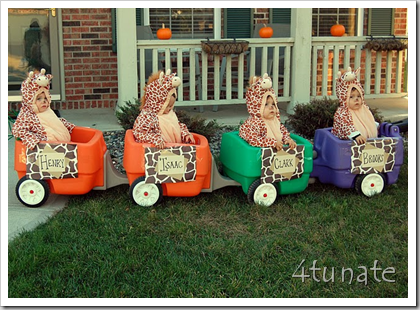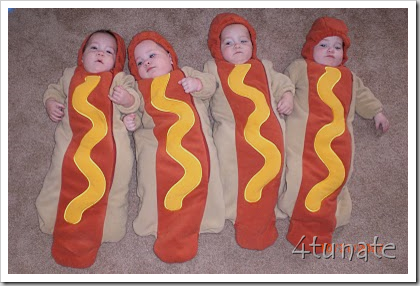 And 2007 was the still very laughable "Halloweiners"
However this year, I've got NOTHING.  We've collectively been sick for most of the month of October, plus a little bit of travel, and here it is less than a week away and I'm STUMPED! We need to find something affordable and obviously not too terribly time consuming… FAST! 
I just don't think we can outdo our Halloween past, but it's worth a shot. Brilliant ideas are worth sharing!