Library Book Haul: Favorite Check-Outs from August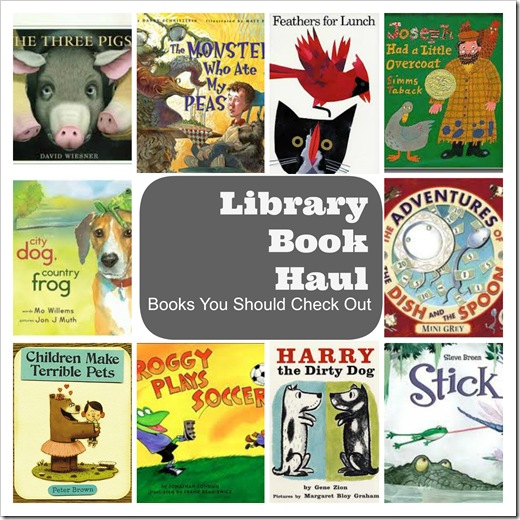 When we make trips to the library, often my book stack looks like this one that I posted last week on Instagram…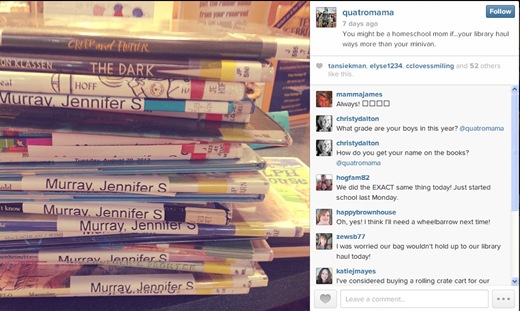 I look like a crazy woman hauling a giant bag of books that I can barely muster out to my minivan – but someone out there needs a laugh for the day, and I'm happily the victim.
I love reserving book titles online, and then checking out my giant stack that keeps us busy for the next few weeks.  That way, we can peruse the rows of books and get a few that look good by their cover, and have a stack of that I already know we will enjoy that I take from a giant book list that I've been compiling.
Here Are Our Favorites From Our August Library Haul:
Stick by Steven Breen – We read this one countless times over the few weeks we borrowed it from the library, and I'm thinking we need to add it to our own library collection.  It's about a frog and his journey through things he sticks to – very clever and enjoyable read.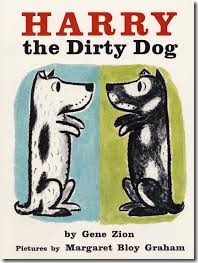 Harry the Dirty Dog by Gene Zion – This was the first Harry book we've read together, and I'm sure it won't be our last.  The boys could relate to this dog's desire to be free and dirty!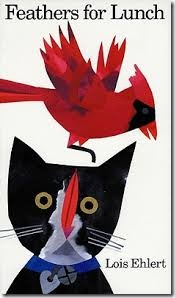 Feathers for Lunch by Lois Ehlert – This book is filled with delightful pictures and an engaging story to go with the illustrations.  I love how Lois Ehlert books offer so much more than just the text.  It's a great bird/feather reference that tells all about what the birds in the story eat, where you can find them, etc.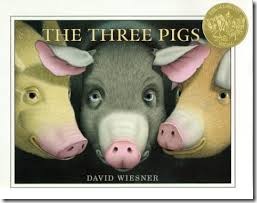 The Three Pigs by David Wiesner This isn't your traditional "Three Little Pigs" tale.  The pigs in this version escape the storybook and run into other familiar stories, before taking revenge on The Big Bad Wolf.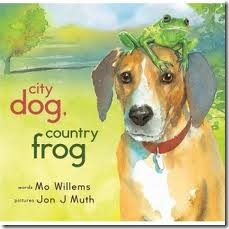 City Dog, Country Frog – Mo Willems This is a sweet book on friendship through the seasons with beautiful watercolor pictures of nature to accompany the story.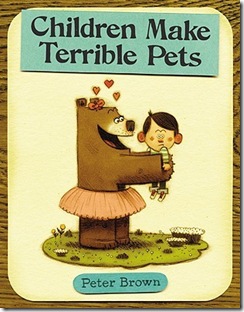 Children Make Terrible Pets  by Peter Brown – Our librarian recommended this book, and I'm glad we tried it.  It was a heartwarming story about how a bear wanted a pet so badly that she picked a human one she names Squeaker.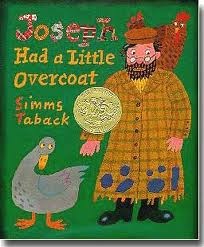 Joseph Had a Little Overcoat by Simms Taback  – A great lesson in making something out of nothing, as Joseph teaches us a lesson in resourcefulness as his coat shrinks and transforms page by page.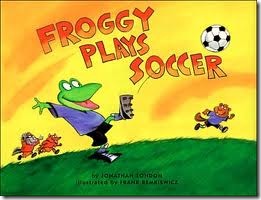 Froggy Plays Soccer by Jonathan London We love Froggy books, but this one became a quick favorite, since Froggy plays soccer just like our boys. Froggy is always great for humor including using the word "underwear" in each book, which my boys find hilarious.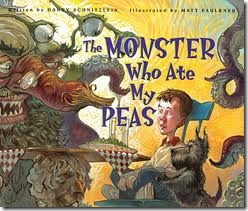 The Monster Who Ate My Peas by Danny Schnitzlein  – In this clever story, a boy makes several deals with a monster to eat his least favorite vegetable, but in the end he finds out the peas he's been bargaining and avoiding aren't so bad after all.
The Adventures of the Dish and the Spoon by Mini Grey – This story picks up where "Hey Diddle, Diddle" leaves off.  The Dish and the Spoon take off and make money, and loose it and each other in the process. We loved this spin off!
What have YOU been reading with your kids this month?  Share some of your favorite library or bookstore finds with us in the comment section!
Some of the links in the post above are "affiliate links." This means if you click on the link and purchase the item, I will receive a tiny affiliate commission – so THANK YOU. Know that I only recommend products or services I use personally and believe will add value to your lives, because I genuinely care about you!