31 Meal Solutions for Overwhelmed Moms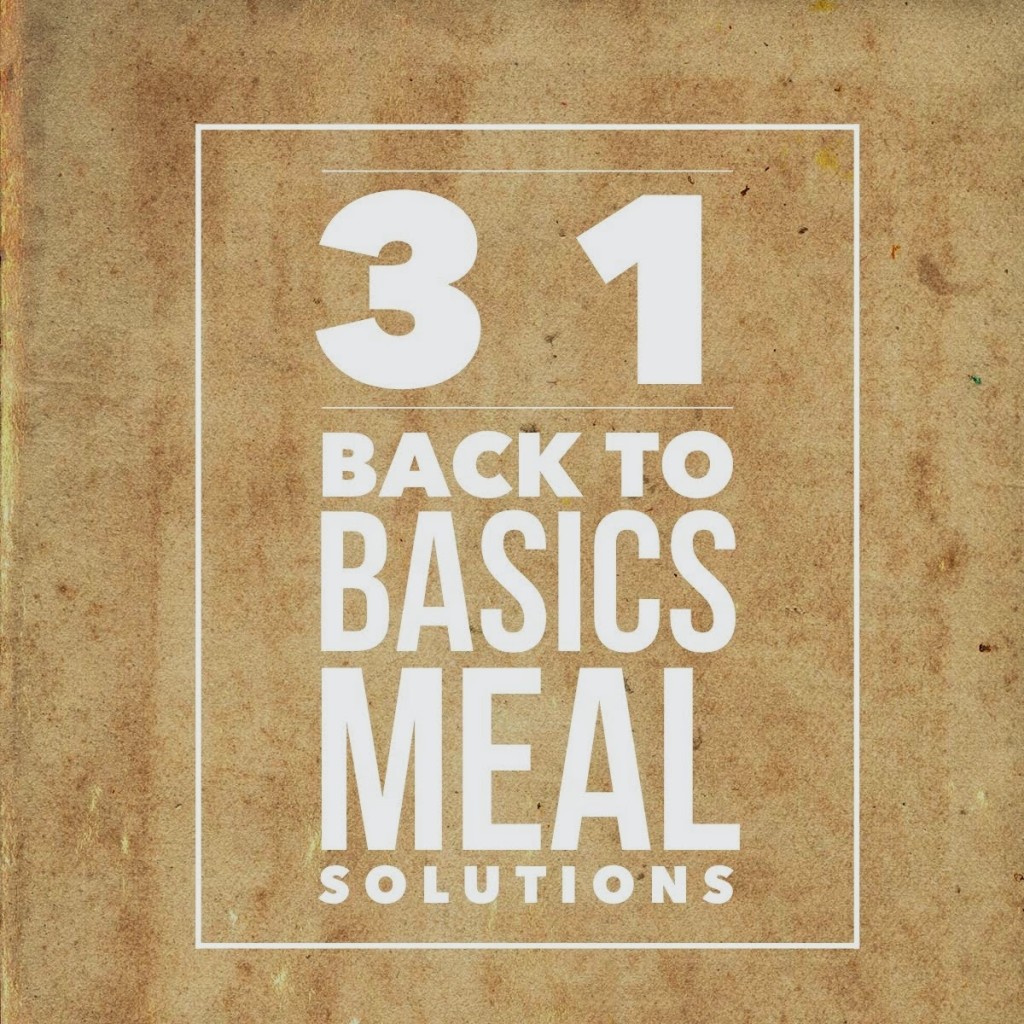 When life gets messy, complicated, broken, or crazy busy, sometimes it's time to just take a step back and go back to the basics.  I picture Will Smith teaching Kevin James the basic step clap dance move. Less cue tip and making the pizza, and back to home.
We had been graciously loved on with meals and even some restaurant gift cards over the past few weeks, even though I was reluctant to ask for help. Even when I resisted, good friends persisted, and we are so grateful, because I really couldn't do it on my own.
I hadn't made it to the grocery store in over a month, and the task of meal planning, making a grocery list, putting away all the food, and then feeding us all was overwhelming enough to make me curl up in the corner. Instead giving up for the year, I decided to make a list of BASIC, EASY, BRAINLESS, FAMILY-FRIENDLY MEALS that wouldn't require a lot of energy or ingredients.
I came up with 31 of our favorite Back-to-Basics Meal Solutions to get us back on track, and I'm sharing those with links to most of the recipes at Land O'Moms. I'd love to add to my list of go-to meals, so be sure to share your favorites!