Easy Homemade Granola Bars
I was looking for something quick and easy to take to church for our Sunday school class over the weekend, and decided to try homemade granola bars, after seeing some easy recipes floating around Pinterest.  I adapted this one for our tastes and to give it more of a protein punch.  The boys were happy that I had a few leftovers to bring home for them to devour! I'm looking forward to making another batch for quick breakfast snacks and to send in lunches!
I didn't expect them to be so simple and delicious to make homemade!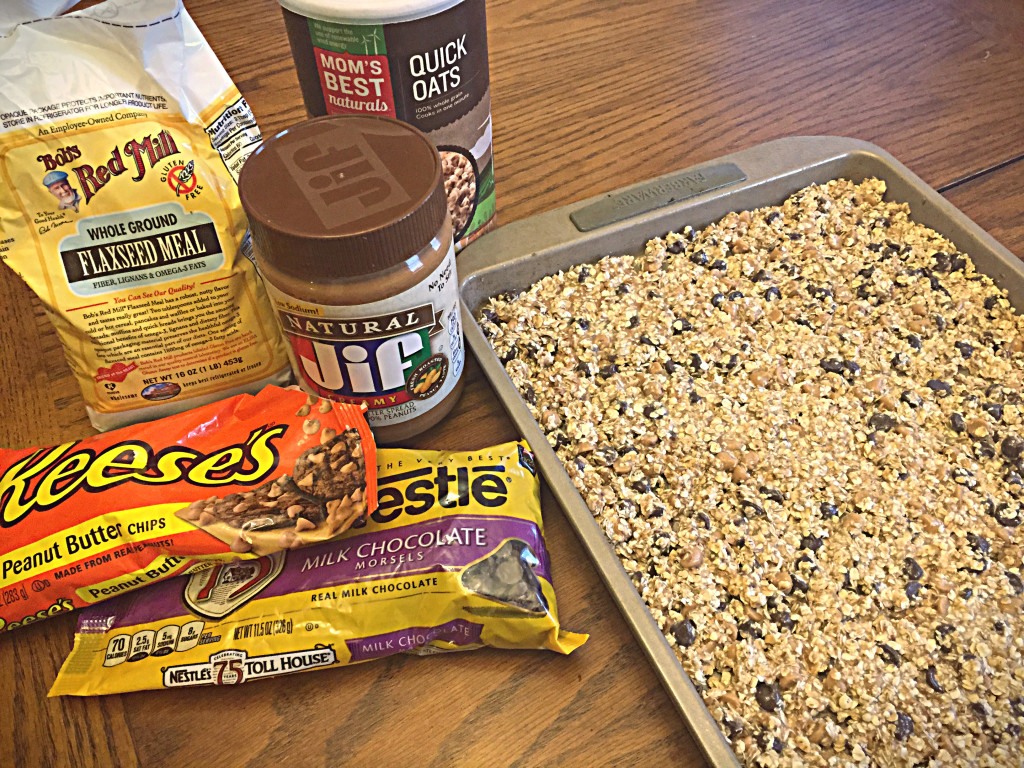 What You'll Need for Homemade Granola Bars:
3 cups of Quick Oats

A 14oz Can of Sweetened Condensed Milk
2 T of Melted Butter
1/3 cup of Peanut Butter
1/4 cup of Ground Flax Seed
1/2 cup of Chocolate Chips
1/2 cup of Peanut Butter Chips
(The last four ingredients you can switch up/omit/add what you'd like!)
How to Make Homemade Granola Bars:
1. Preheat the Oven to 350 Degrees.
2. Grease Baking Sheet with Butter or Cooking Spray.
3. Mix Together Oats, Milk, Butter, Flax, Peanut Butter, and Chocolate & Peanut Butter Chips.
4. Spread Evenly in the Baking Sheet with Wet Hands.
5. Bake 15-20 Minutes.
6. Remove from Oven and Cut Into Granola Bars With a Plastic Knife While Still Warm.
7. Eat Immediately or Store to Enjoy for Breakfast or Snacks!
What's your favorite on-the-go breakfast recipe?