7 Tips and Tricks for Visiting Cedar Point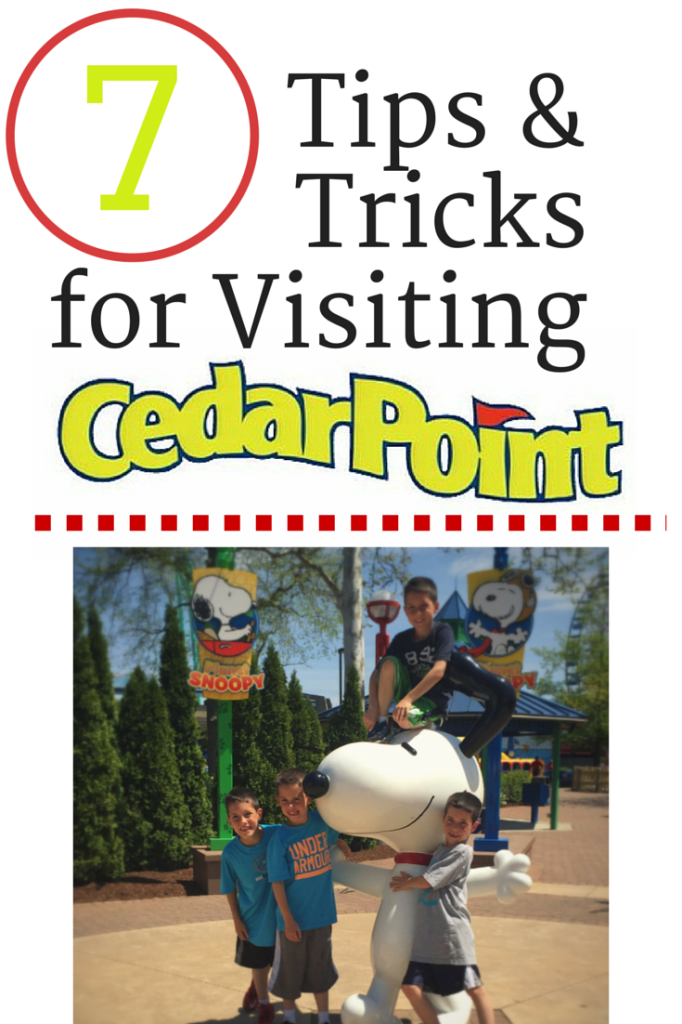 I've been neglecting this space because we've been CRAY busy in the month of May: Brad's Trip to Idaho, Baseball Games, Soccer Games, End of School Madness, a Trip to Cedar Point, My Dad's 80th Birthday, My Dad's Knee Replacement Surgery. WHEW!  My apologies!
This is our 3rd time to return to Cedar Point and just when we thought it couldn't get better it does each and every time! The older our boys get the more they are able to enjoy and the more we get to do all together as a family.  Everyone was 48″ this year (Yay, Henry!) so very little was off limits – and these boys LOVE speed and coasters! However, they still enjoyed some time at Camp and Planet Snoopy, so it's the perfect age!
We've learned several tips and tricks over our last 3 visits and you know we love passing those on to YOU!  So here you go!
>>> 7 Tips and Tricks for Visiting Cedar Point
1. Download the Cedar Point App Before You Go. You can study the park map, check out the rides and height requirements, and have lots of planning tools at your fingertips. Once you are inside the park it has a Friend Finder tool that is great to find members in your group if you decide to divide and conquer.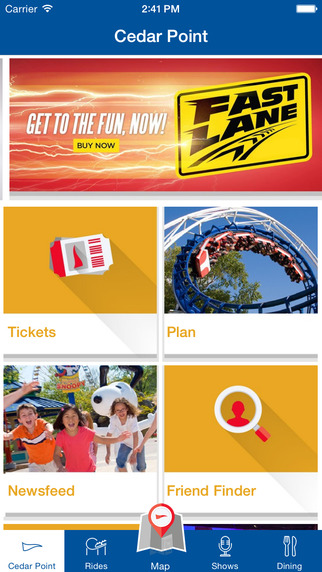 2. If Possible Stay On Cedar Point Property. Not only is it super convenient and a huge time-saver, you get free parking, shuttle service and EARLY ENTRY!  We had 4 roller coasters ridden before the park even opened!  We stayed at the newly renovated Hotel Breakers. Couldn't ask for more – on-site dining choices, right on the beach, fabulous accommodations, and close enough to walk right into the Resort Entrance (less traffic). We were more than impressed with their attention to details and upscale yet family-friendly feel. Did I mention they have a Starbucks?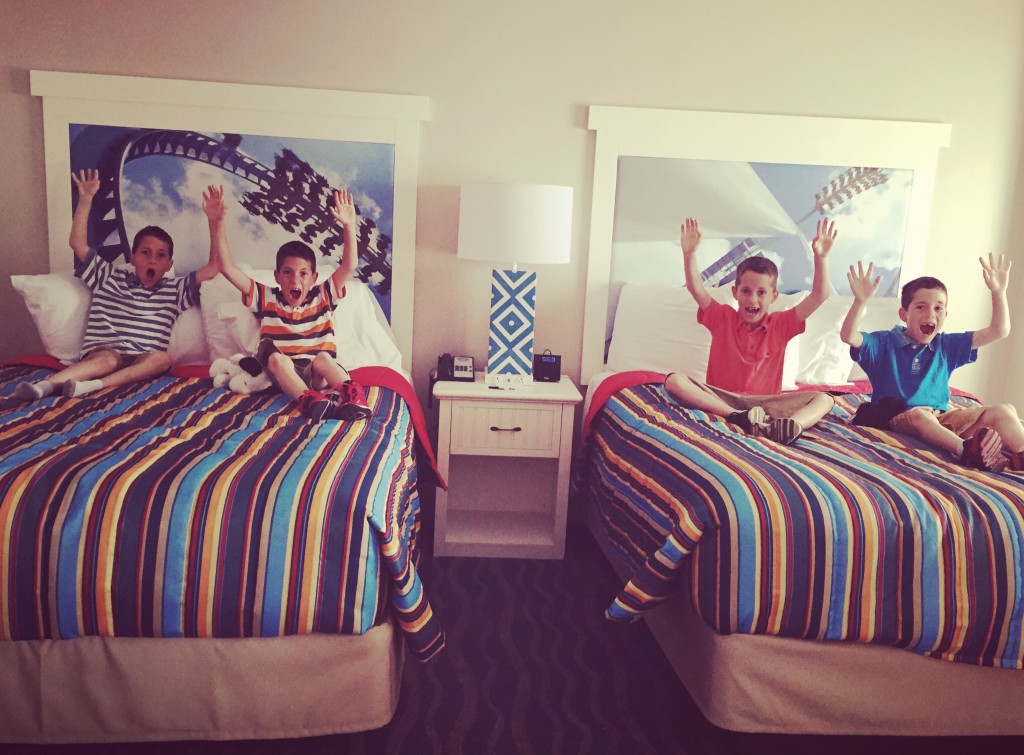 3. If You Have Little Ones or Not-So-Brave Ones Who Aren't Up to Coasting, Take Advantage of the Parent Swap Program. Here's how it works: one parent waits in line to a coaster or other height-restricted ride. After riding, they give their Parent Swap pass to the ride operator, and the other parent/guardian, who's been taking care of the little ones, can walk up the exit to get right on the ride. You can get a slip for authorization at Guest Services.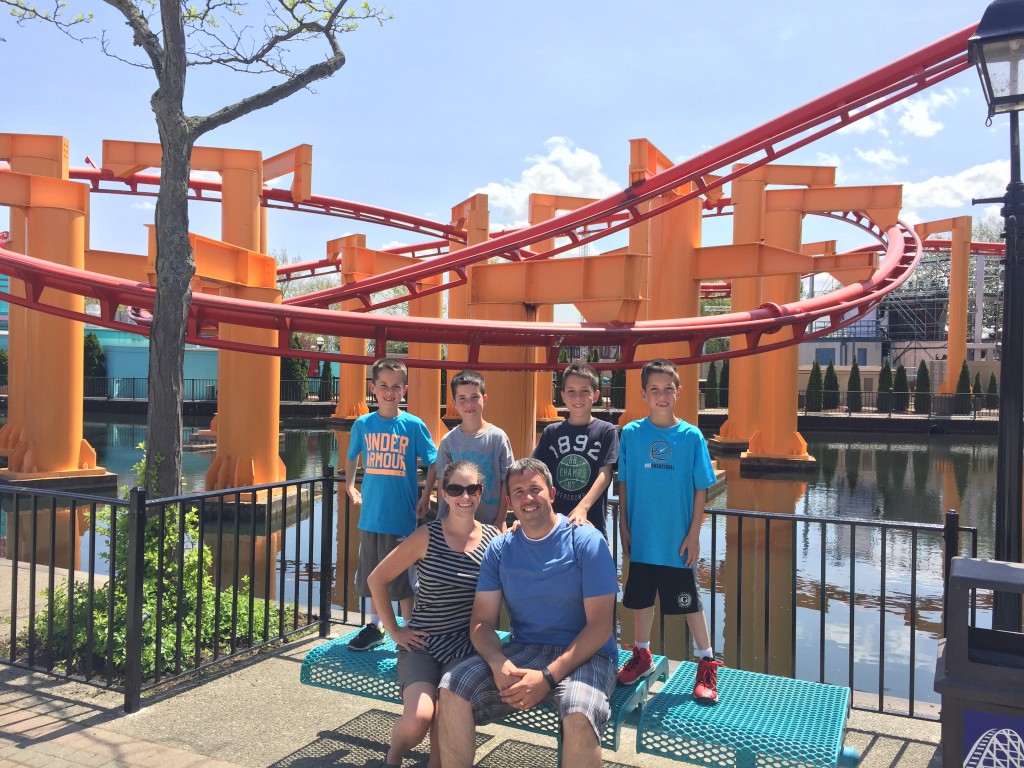 4. Pack a Refillable Water Bottle. Any restaurant or food vendor will fill it up for no charge.
5. Just Because You Are at an Amusement Park, Doesn't Mean You Have to Settle for Amusement Park Food. Cedar Point offers better food selection over any other venue!  Lots of chains that we were familiar with like Panda Express, Chick-fil-A, Johnny Rockets, Famous Daves, etc and other Cedar Point originals. But if you'd rather devour a coney dog and funnel cake fries before you hit the Tilt-A-Whirl, by all means (just don't sit next to me)!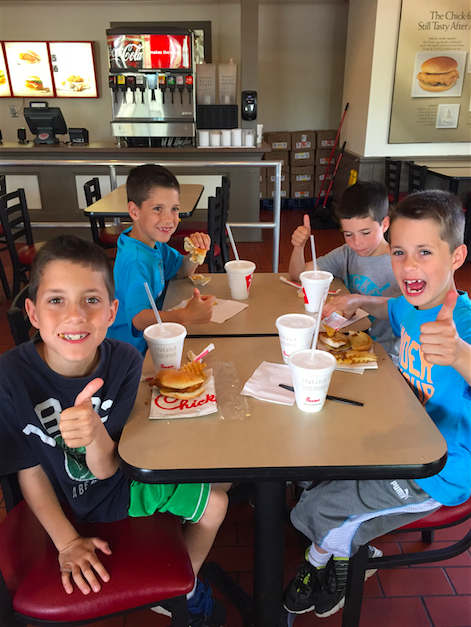 6.  Take a Breather at Beach. Cedar Point is located right on Lake Eerie and it is gorgeous. The beach is great and it's a nice little getaway from the hustle and noise of the park.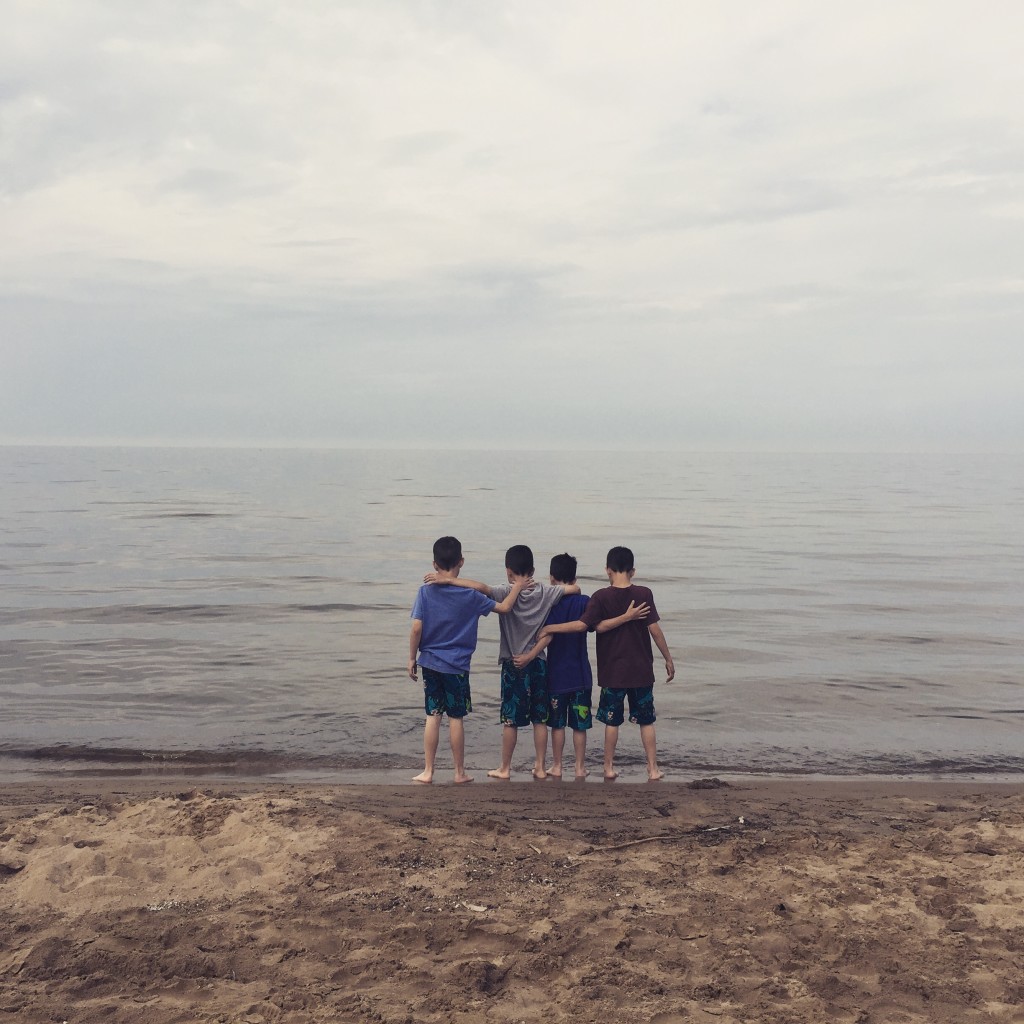 7. Don't Waste Your Money Anywhere Else. If you are looking for roller coasters, tons of kiddie rides, and an overall unmatched experience, the thrill is at the Roller Coaster Capital of the World!  The boys are already begging to go back and we've barely been home a week!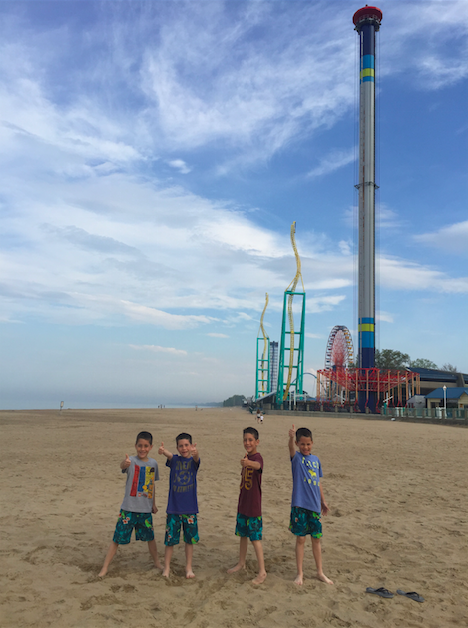 A special thank you to Cedar Point for hosting our family as part of #BloggingatCP event! 6 grateful hearts for the opportunity and hospitality!