Well Hello, Gorgeous New Premium Starter Kit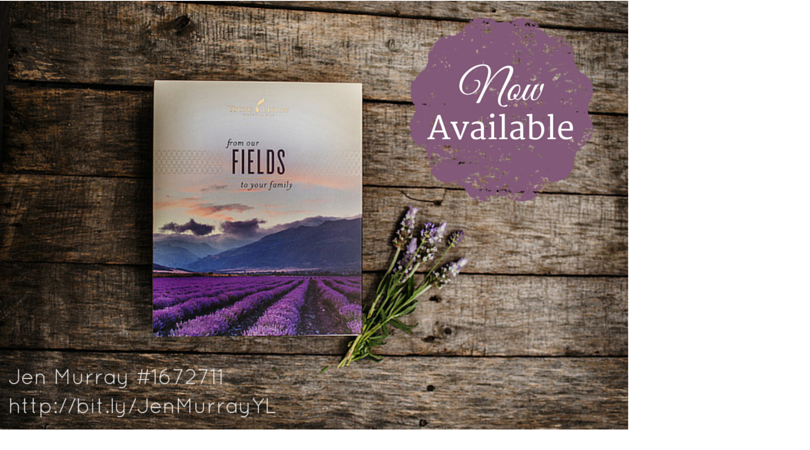 When I first signed up with Young Living essential oils, I didn't know they would impact our family's lives so significantly. I remember opening my box of oils with some excitement and anticipation, but mostly just confusion on where to start and what in the world to do with them. I remember passing them around the dinner table for the boys to smell (they were not so impressed) and trying to figure out what a diffuser was and why I could want to use it.
Fast forward over a year later, we use Young Living essential oils every single day. We take them with us on trips and when we are out and about. My boys use them without hesitation.  My husband the naysayer uses them and tell his buddies about them. We love that they've helped support every system in our bodies, and feel significantly better than we did over a year ago.
I've loved learning more of the science and studies behind why they work, becoming all the more confident in the brand of Young Living and their outstanding quality and standards, and most of all hearing how they've helped others.
I just can't imagine NOT sharing them when they've done so much in our lives and so many others that I know.
Especially now. 
Because it just got SWEETER.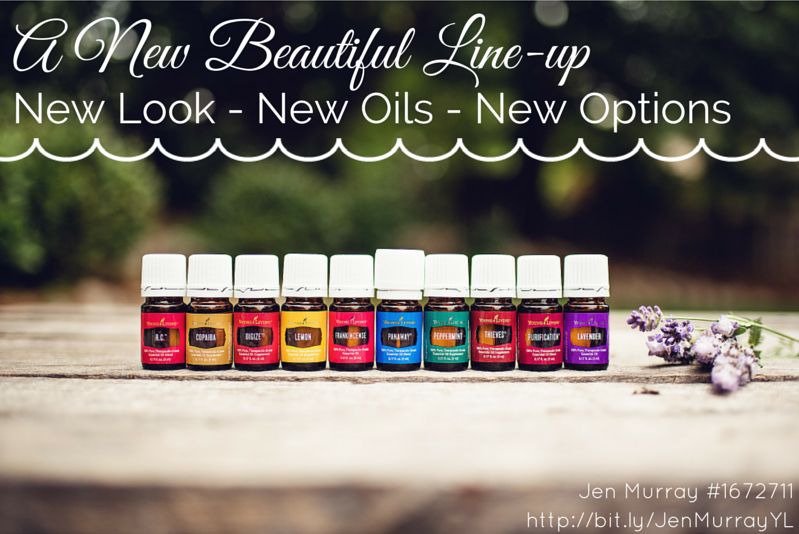 Young Living JUST updated the Premium Starter Kit with 3 new oils, new diffuser options, and with a GORGEOUS new look.
I think you could almost justify just buying it for the pretty factor, but it's so much more than just the beauty. 
The three new oils in the kit are 3 of my absolute favorites DiGize, R.C., and Copaiba. DiGize goes with us wherever our tummies go. R.C. helps support the little dudes respiratory systems, and Copaiba is one of our favorites to add to other oils to intensify their qualities. And because you can't mass manufacture plants and because Young Living has stayed true to their quality and integrity of their products, there are new flex oils that can be substituted when/if there is an oil unavailable due to plant constraints (Orange, Lemongrass, AromaEase, Tea Tree, and Citrus Fresh). I love that Young Living doesn't ever sacrifice quality over production demands – especially when their growth is off the charts! (Over 100,000 new sign-ups in one month!) 
And they've kept the ones I go back to time and time again: Peppermint, Lemon, Lavender, Panaway, Thieves, Purification, Frankincense, and Stress-Away.
I couldn't have picked a better line up if they would have asked me! (Which is why I purchased a new kit myself!)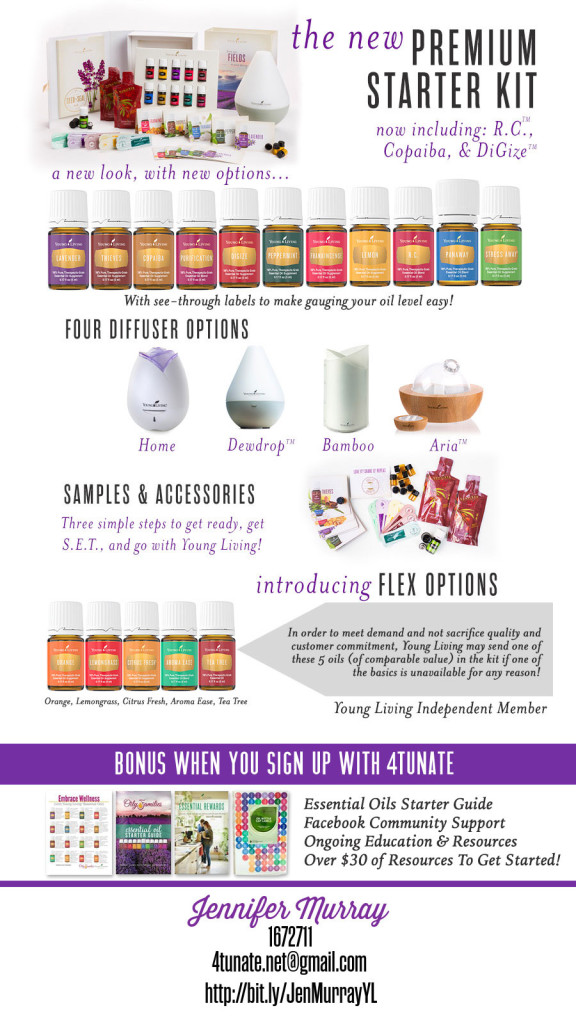 Ready to get that box from the Fields to YOUR Family? You can sign up directly here http://bit.ly/JenMurrayYL or check out this blog post for more FAQs about Young Living!