Murrays Meet Mountains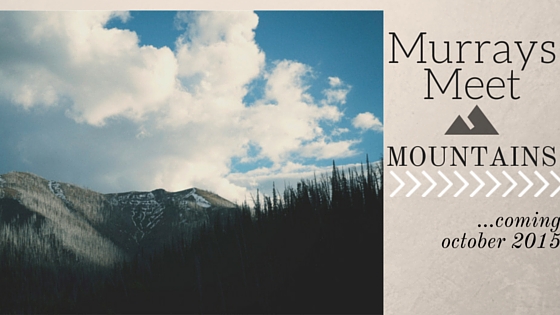 My boys have begged to fly on an airplane since they could talk. We used to take them to the airport just to give them a taste, but they've never had the feeling of the power of a take off, or being in the clouds, or traveling at 500 miles per hour. In fact, we didn't have any plans at all for making their dream a reality, because flying with 6 involves spending a small fortune.
UNTIL….
Late one Friday night my friend Adrienne found one-way tickets to Denver for $25 a pop. I thought it was a scam, or some sort of glitch, but it turned out to be legit, and something Brad and I couldn't pass up for our family.
Could have we used that money for a new mattress, flooring, savings, GROCERIES?  We certainly could have, but no one talks about their mattress for years to come and groceries are gone in less than a week. An opportunity to introduce all of my boys to the Rocky Mountains for the price of one airline ticket – how could we not go for it? 
I think the video captures the enthusiasm pretty well from us telling the boys the other night…
So in a couple of weeks we'll make a quick 3 night adventure to Colorado! We're had such a great experience with Drury Inn for our St. Louis trip that we decided to partner with them again for our accommodations in Denver. We're excited to check out the newly opened Drury Inn in Stapleton.
We hope to do as much outdoors as possible and take in all the beauty of the area. So far we're planning a day in Colorado Springs at the Garden of the Gods, but that's the only thing we have on our agenda.
We've never been to Colorado before, outside of the Denver airport, so we're up for suggestions and MUST SEEs! Thanks in advance for your awesome sightseeing suggestions, food recommendations, and any other travel tips you'd be willing to offer.