Colorado 2015 Part II: Our Favorite Hotel for a Large Family + Colorado Springs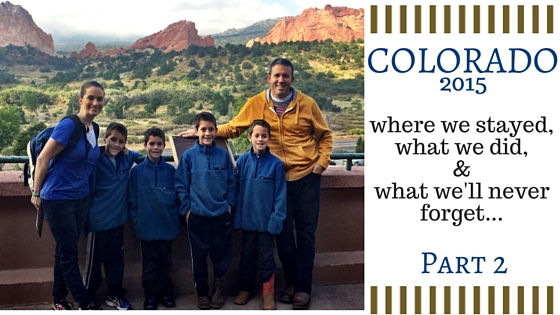 Warning: Picture Heavy Post
#SorryNotSorry
After chatting with friends and checking out our options, we decided to stay in Denver for our short duration in Colorado. It was a central location to our "must-sees", close to the airport, and we found a brand-new Drury Hotel in the Denver metro area. Drury Hotels are PERFECT for our family. We LOVE that they offer FREE full breakfast, free wireless, and FREE nightly Kickback that totally covers our dinner!
Another thing we LOVE about Drury Hotels is they are typically set up as a suite. So for our family, we typically book a 2 queen suite, and then we move the queen mattress to the living area with the pull-out couch. That way Mr. Murray and I have a room to ourselves. 😉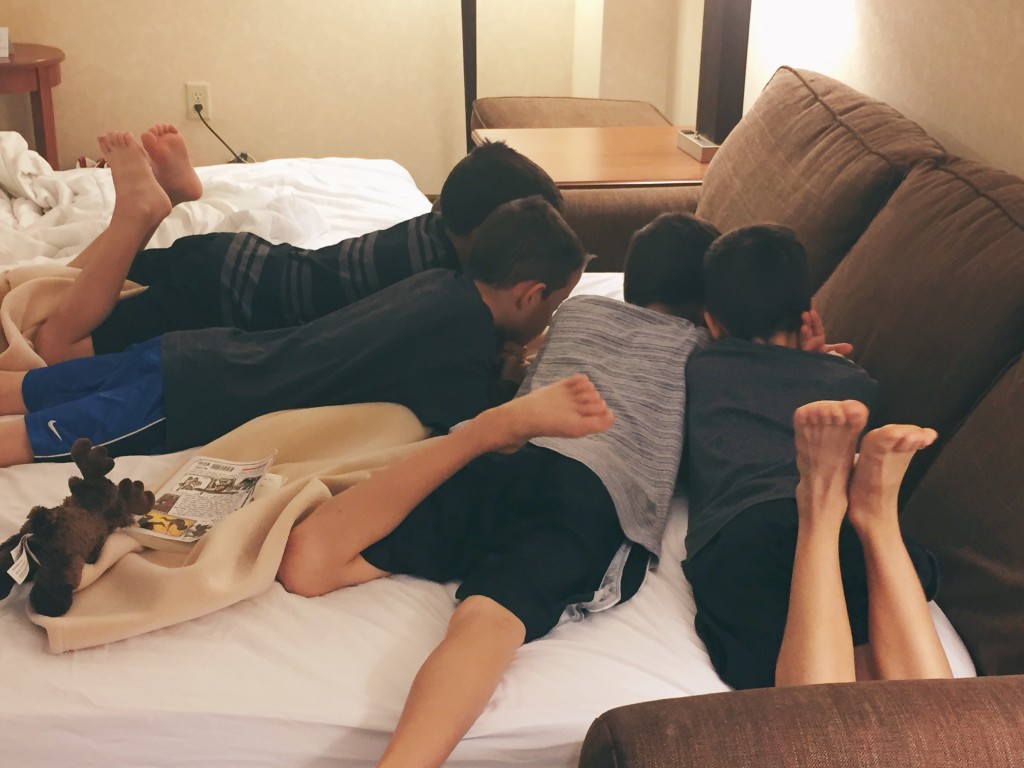 (Our boys flop like fish and are very sleepers, so it's best for us to get better rest, which is SO IMPORTANT on family vacations. They of course are used to their noisy sleeping.)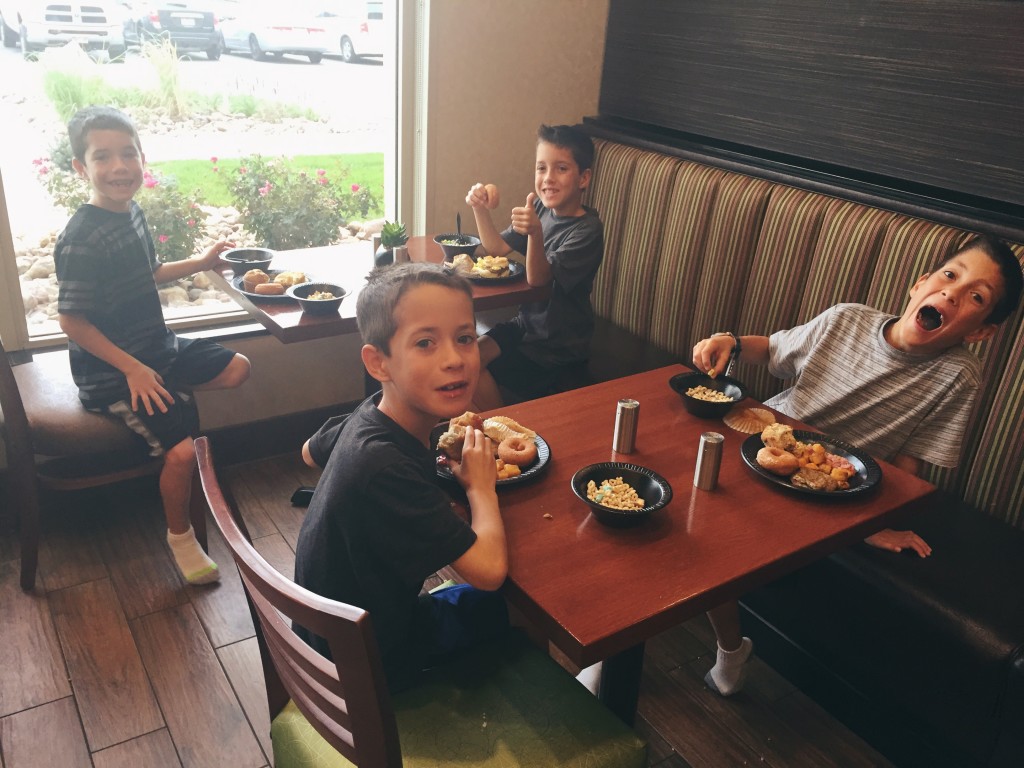 So after we loaded up on the free breakfast of yogurt parfaits, eggs, biscuits, cereal, fruit, potatoes, and yes, a DONUT, we packed up for a day exploring Colorado Springs.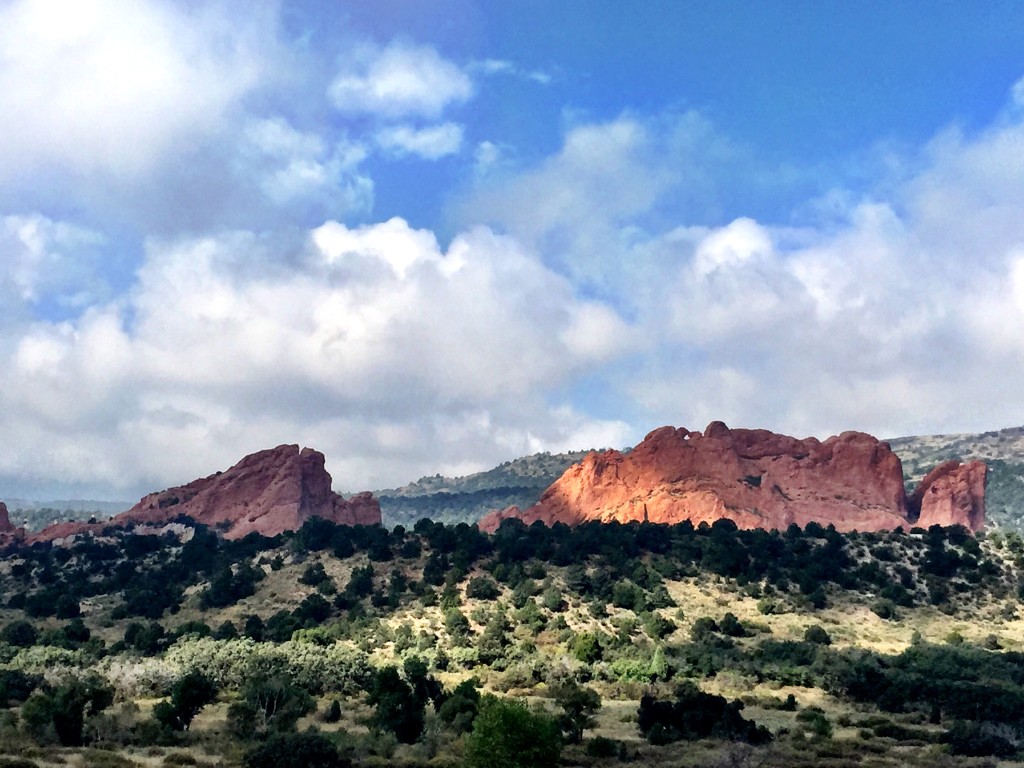 The beauty that awaited us there at The Garden of the Gods was indescribable and like most of the most beautiful things in the world, cannot be captured fully in picture form. JUST GO SEE IT! Maybe these feeble photo attempts will convince you further…Just trust me it's 1,000 times better in person.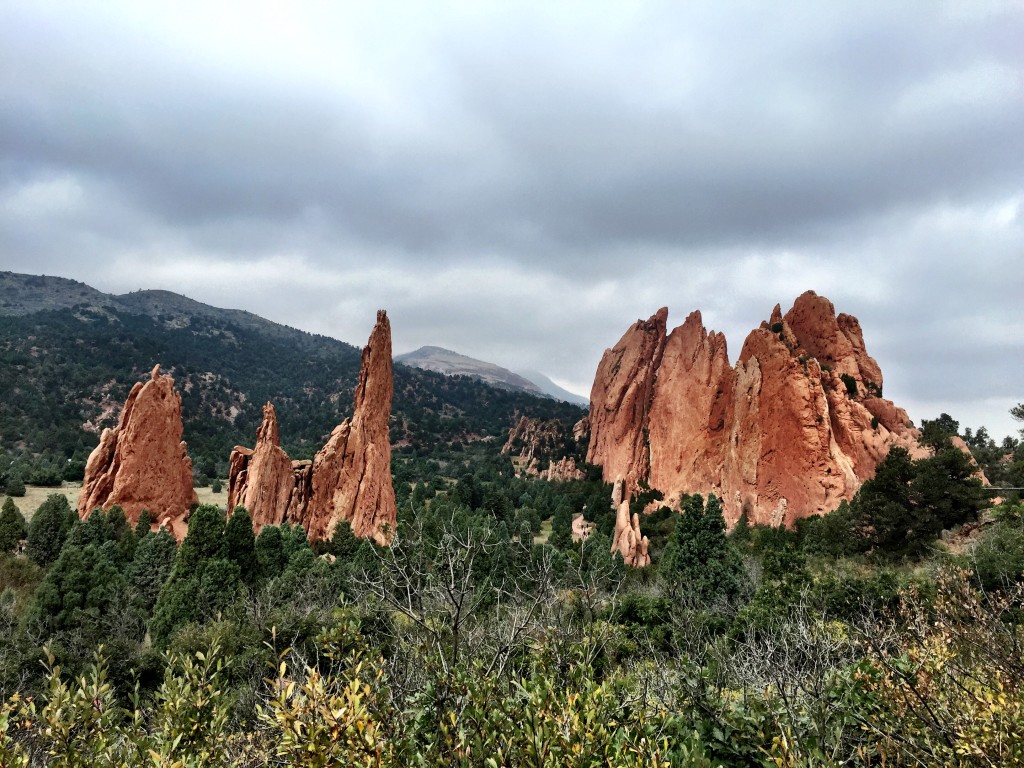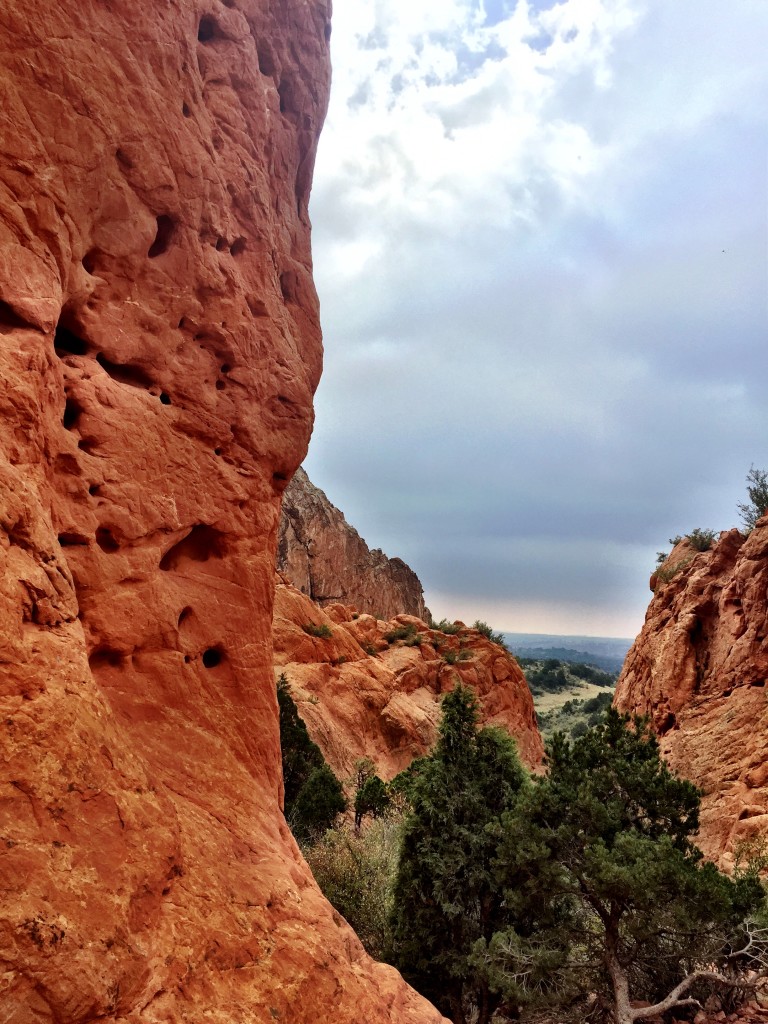 It was so to just let the boys be BOYS to climb, explore, and yes even be a little daring. Of course my job as mom was to yell out a few "Carefuls!" throughout the day, just for my own reassurance. The boys though they lack fear are pretty "safe" and don't do anything too awfully hard to watch.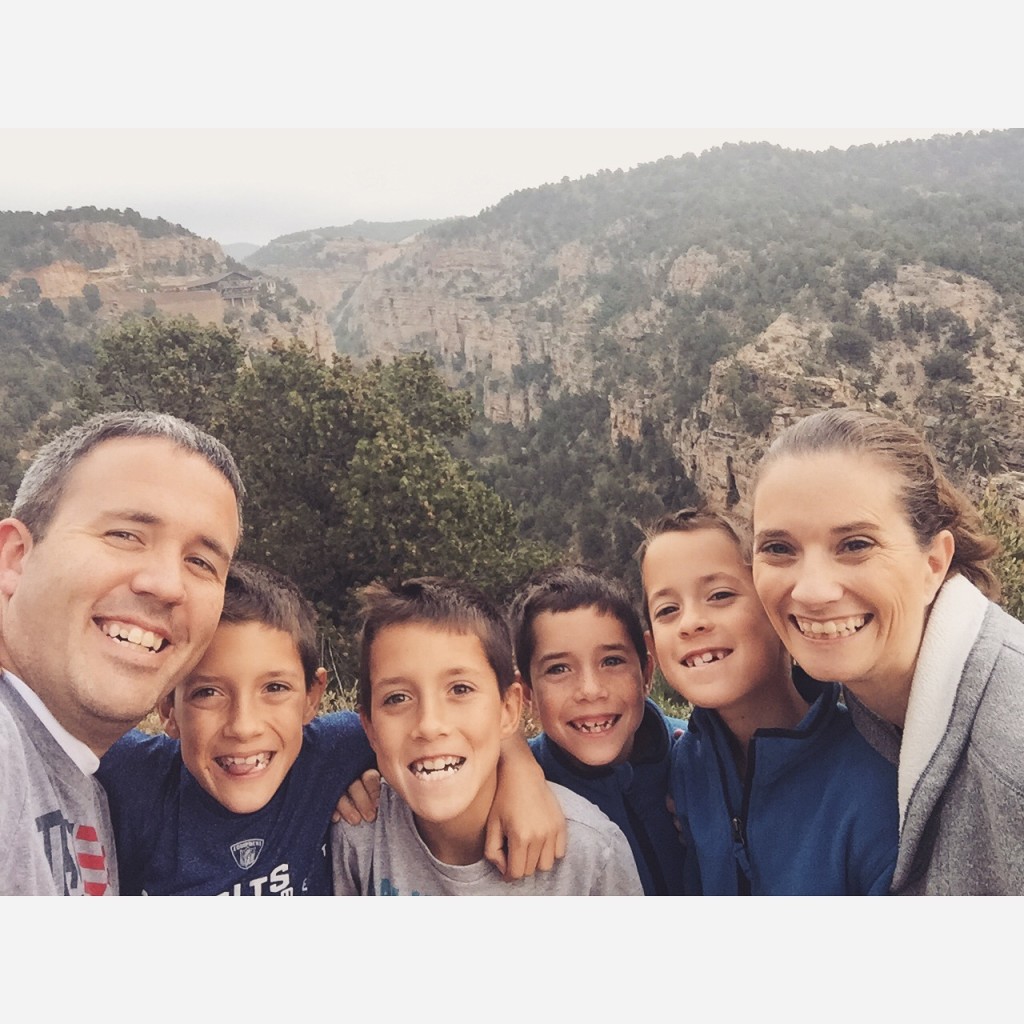 After grabbing some Texas BBQ at Rudy's we drove around and explored more of the area outside of the Garden of the Gods, including the Olympic Training Center in downtown Colorado Springs.  I'm a bit of an Olympics Super Fan, so I may have freaked out just a bit over the Mary Lou Retton cut-out. Mary Lou and I go back to 1984 and our first colored Zenith TV, with me imitating her beam routine on a yard stick. As you can see from her expression in this picture, she is just as excited to meet me.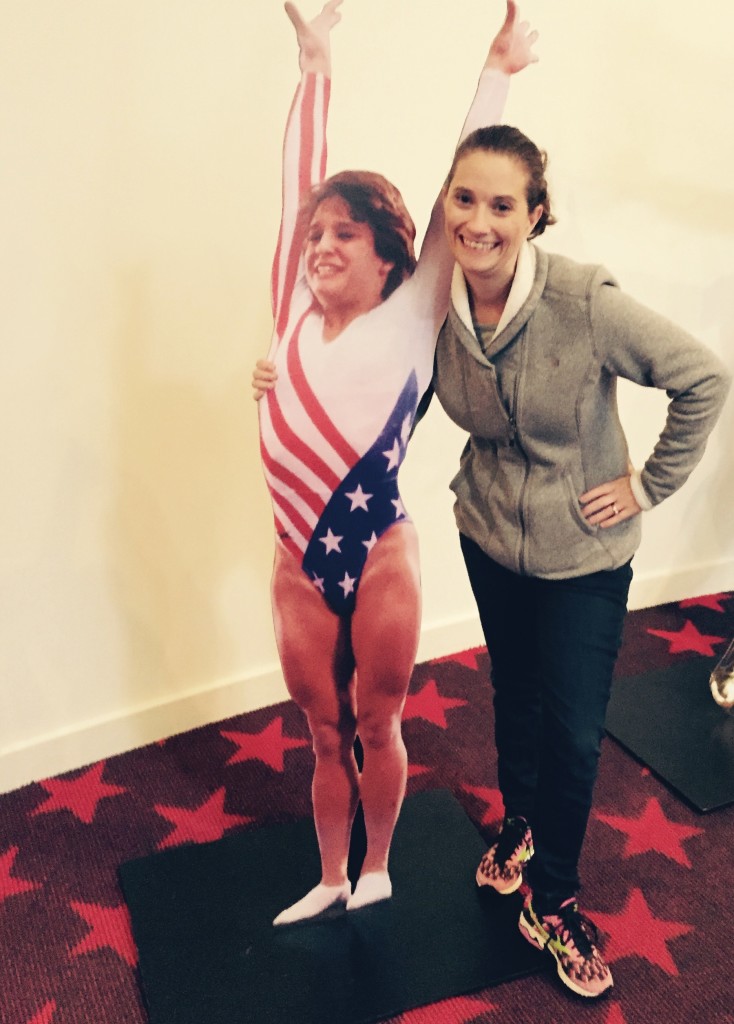 I think we could have found plenty to do in Colorado Springs for a week, but we tried to pack as much as possible into one day, and LOVED every minute!
Things We'd Love to Check Out Next Time in Colorado Springs:
We ended the day with dinner back at the hotel and a night swim. My birthday couldn't have been better! 
One more full day of adventure was ahead…
*Thanks to Drury Hotels for covering a portion of our stay in Denver. Our LOVE for Drury Inn just keeps growing!