Colorado Part III: Rocky Mountain National Park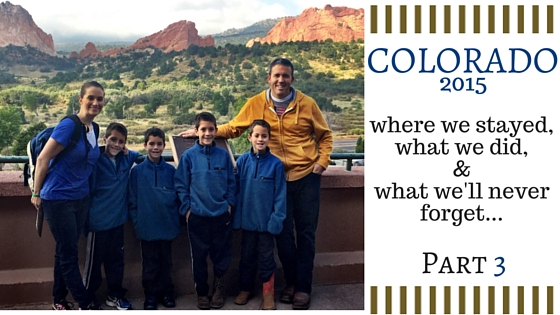 Let's finish up this Colorado series, shall we? Although I'm certainly not ready to put the trip behind us!
Our second full day in Colorado, we headed just a little over an hour away from Denver to the Estes Park Entrance of Rocky Mountain National Park. The drive there just got more gorgeous as we went. I'd love to go back and stay in Estes Park sometime – it's such a fun town and surrounded with stunning mountains.
RMNP did not disappoint!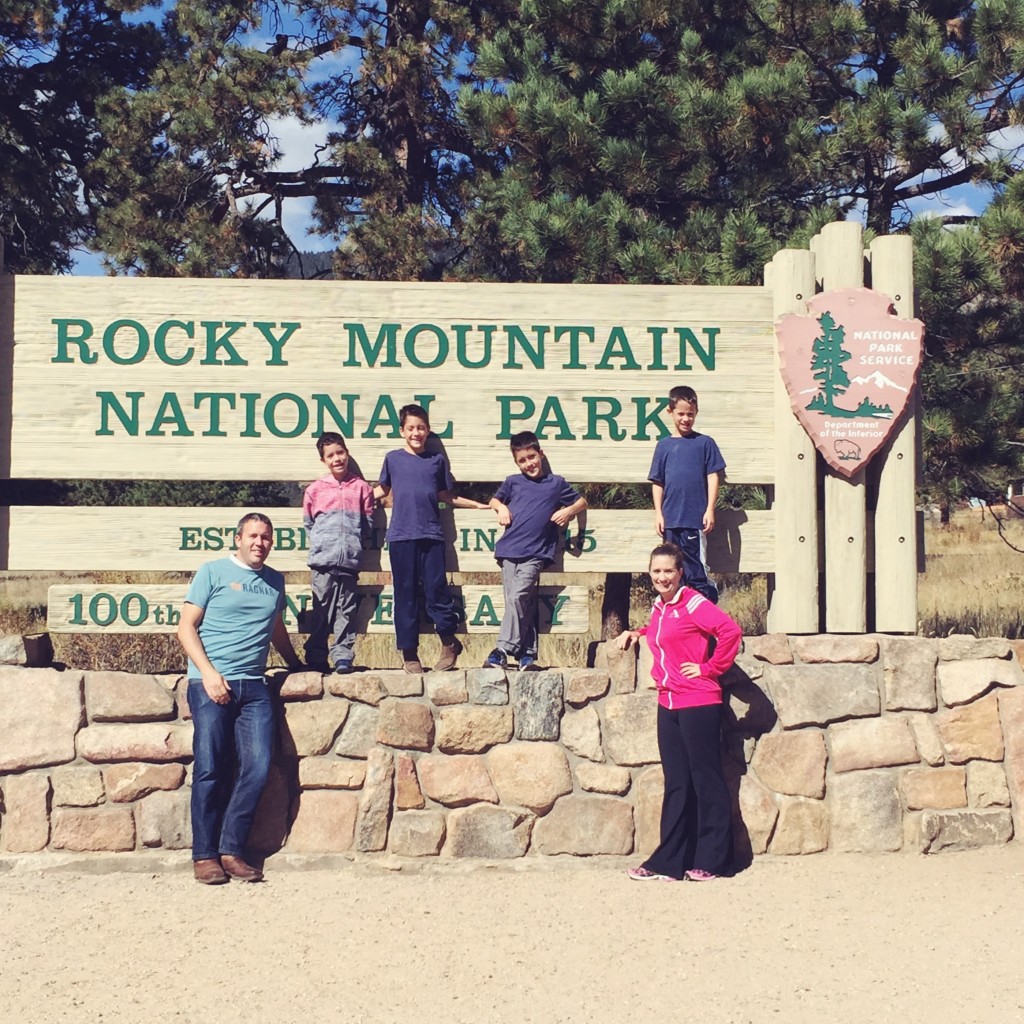 I really think we could have spent an entire week exploring, driving, trailing, and just taking it in. It was like nothing any of us had ever experienced!
The drive to Estes Park are eyes were glued for wildlife. We saw signs for "Wildlife Ahead" for miles and miles and we definitely wanted to go back home to Indiana seeing a non-Midwest native animal. We even pulled over at one point to check out something moving high on a hill, but to figure out it was just a COW!  Hilarious!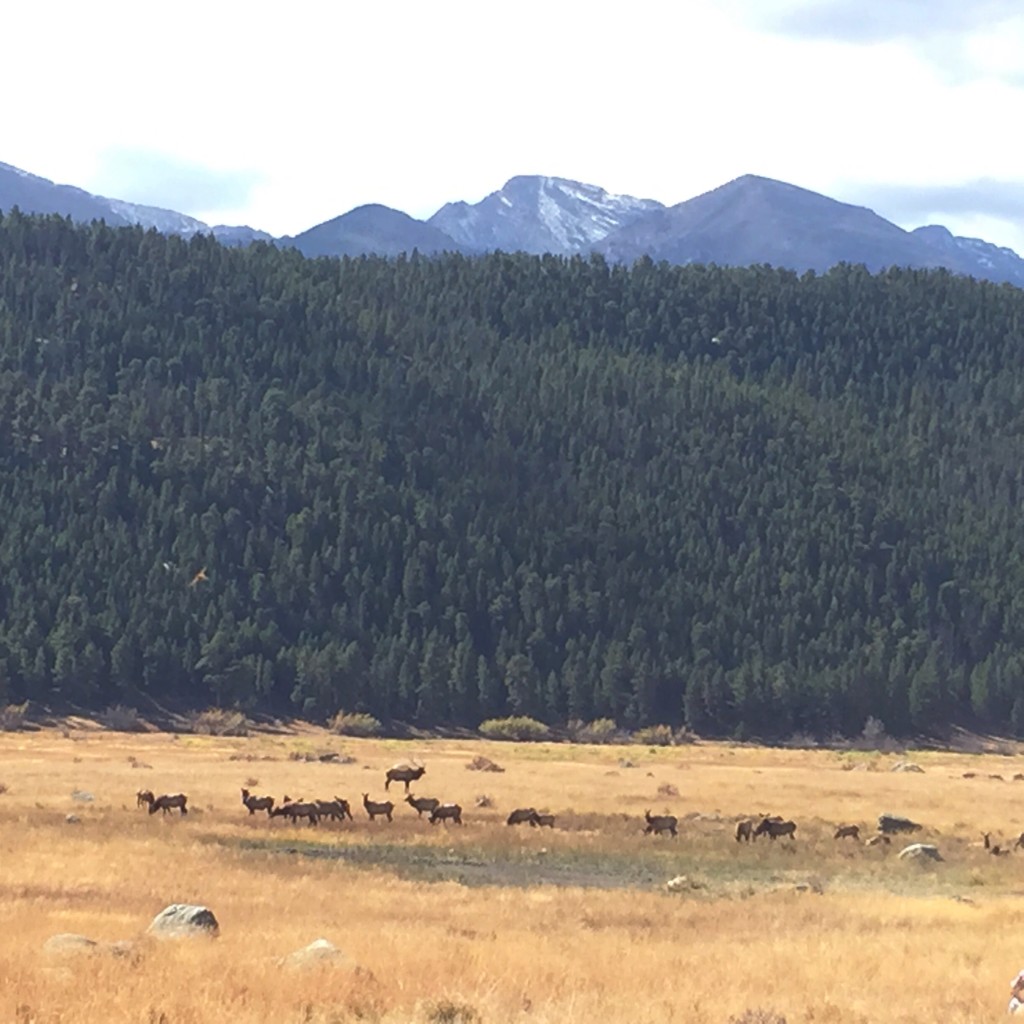 Well, once we entered RMNP it was within the first 5 minutes that we came across an entire hood of elk.
We sat for over a half an hour on a rock just taking in the beauty of these massive animals. It was so interesting to watch the bull herd over 40 elk and watch how he was boss.
I think we could have went home happy just from that first 1/2 hour in the park!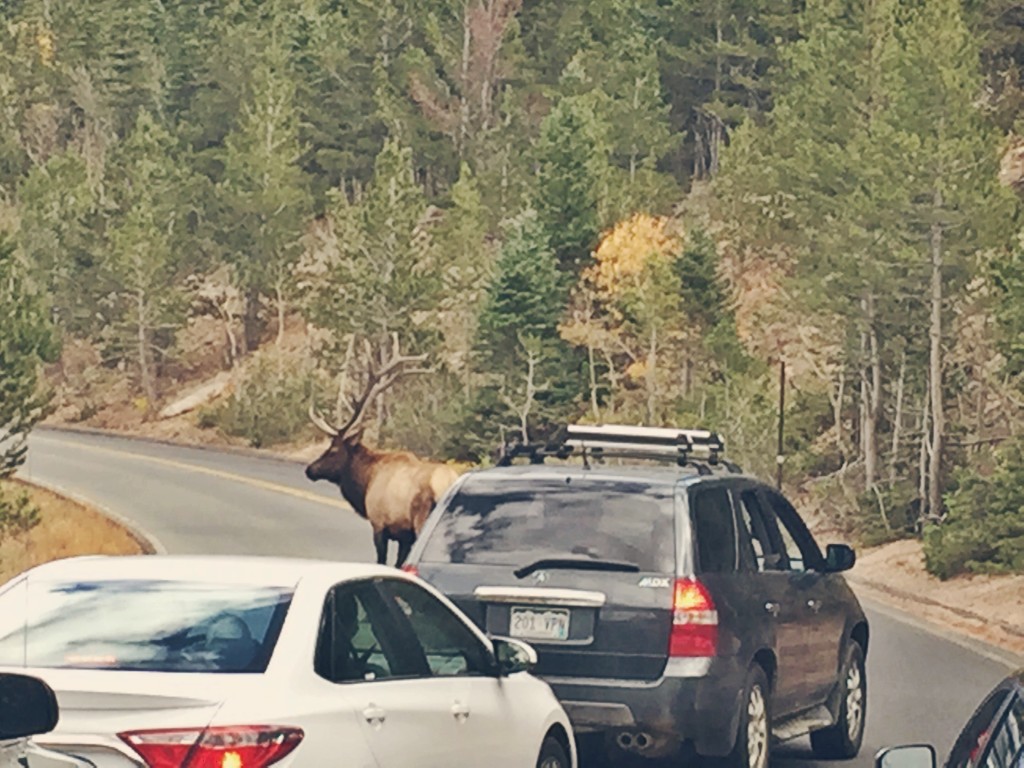 After our elk watching we decided to drive the scenic Trail Ridge Road, but not before being blockaded by a couple of elk who decided to give us a close encounter along with their intense bugle call. I may have squealed with excitement.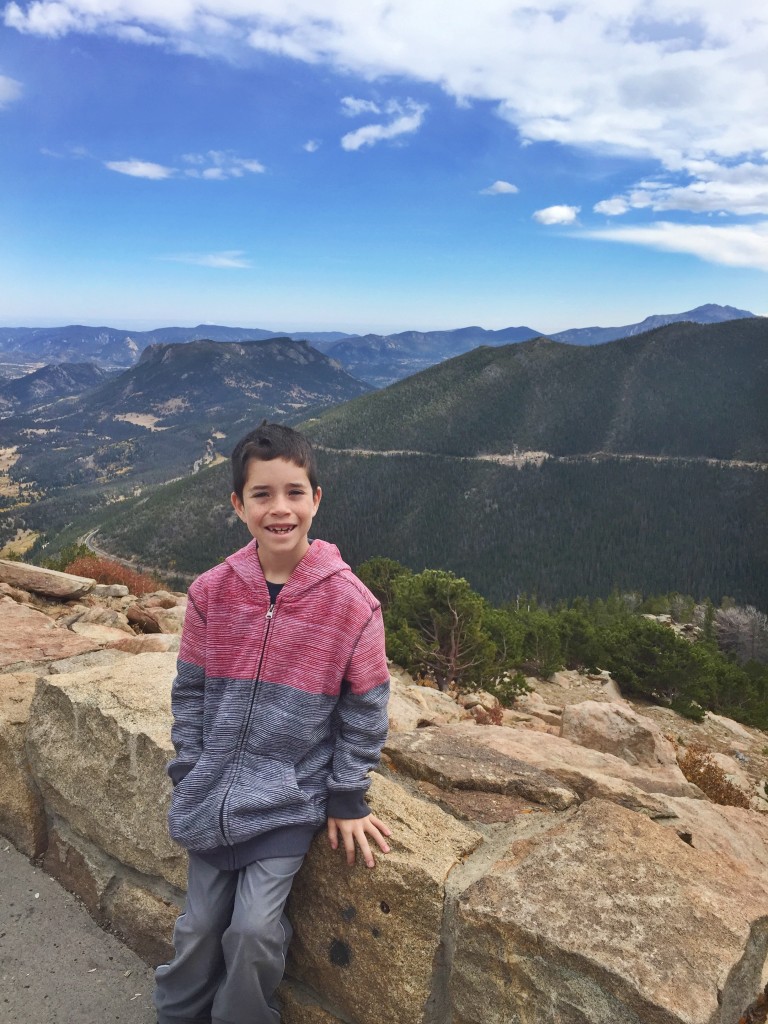 We continued our "drive to the sky" and ate our sack lunches overlooking this view. Every direction you looked took your breath away.
It was amazing to watch the change in terrain as we ascended elevation, from green and lush to rocky and desolate, just in a few miles.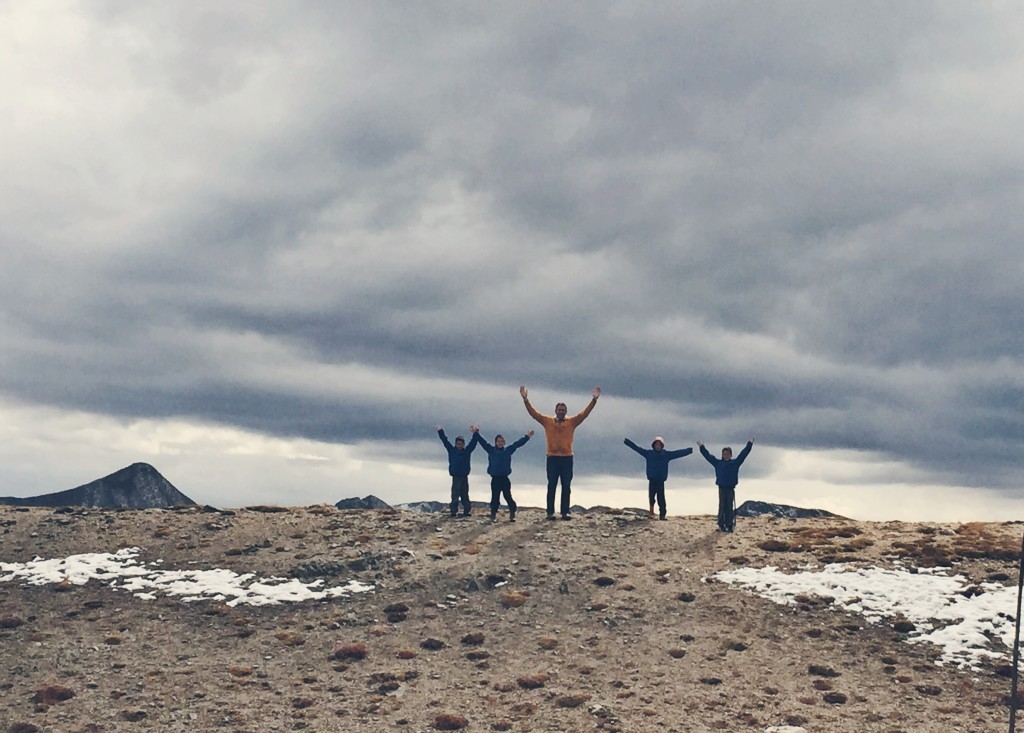 Temperatures dropped from a comfortable mid 70's to below freezing, and SNOWING!  The boys threw snowballs at 11,000 feet! I'm sure it's buried in snow by now, but in early October it was just snow covered at the peaks and all the roads were still passable.
We were able to see some big horned sheep along the way too which was a major highlight!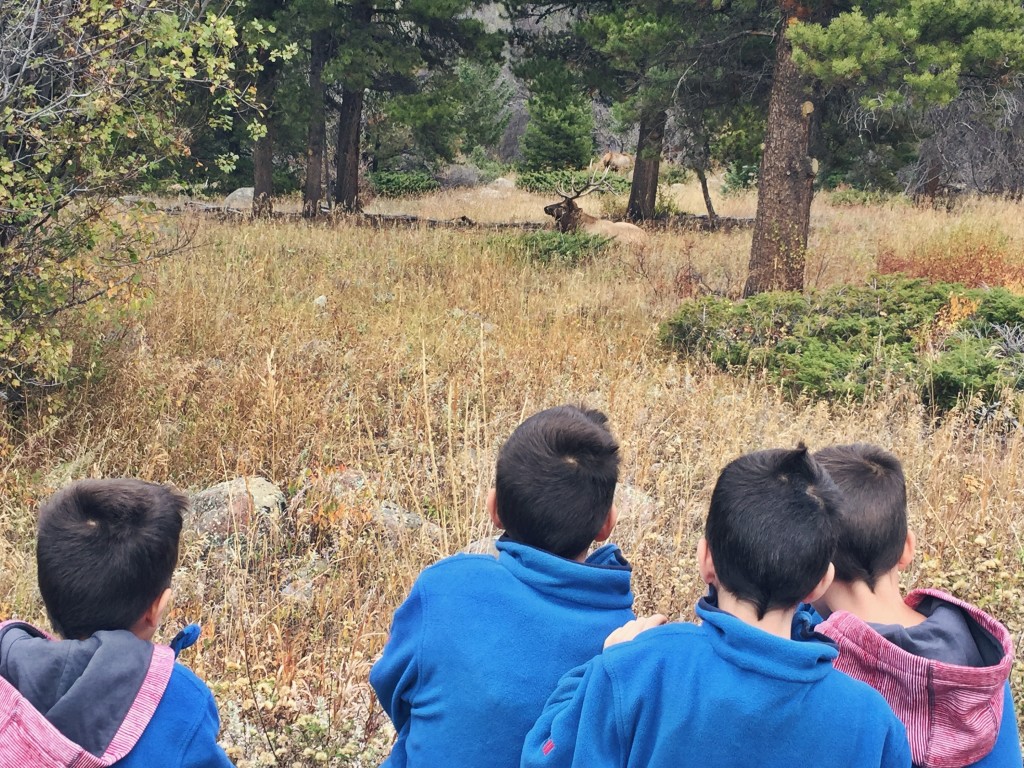 After descending from our first tundra experience, we encountered a few more elk in close proximity. What incredible creatures to behold!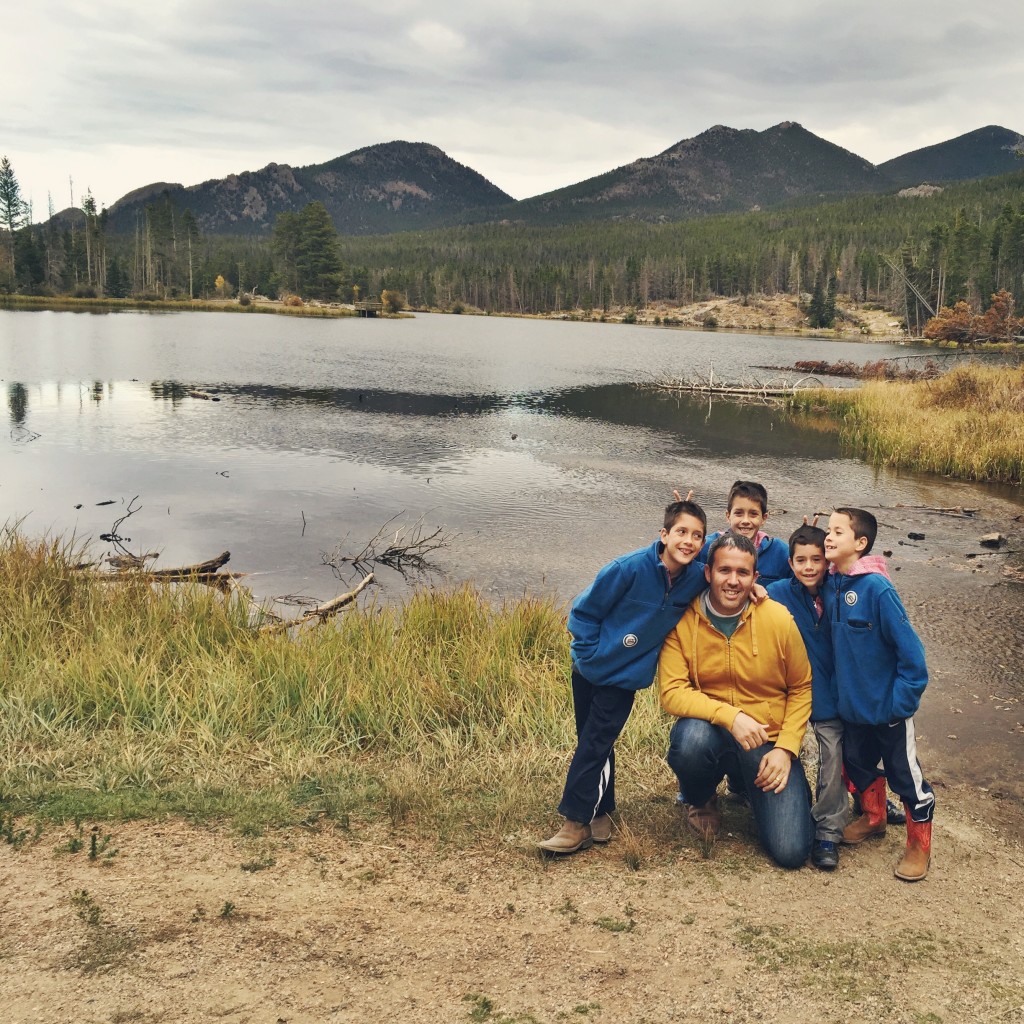 As the sun began to set we took in as much of the park as we could see in the remaining daylight with a small hike at Sprague Lake and then ending our day at Bear Lake.
I wish I would have had my Bible, journal, and a few hours to take it all in. The beauty at Bear Lake just couldn't be captured, but it was spectacular.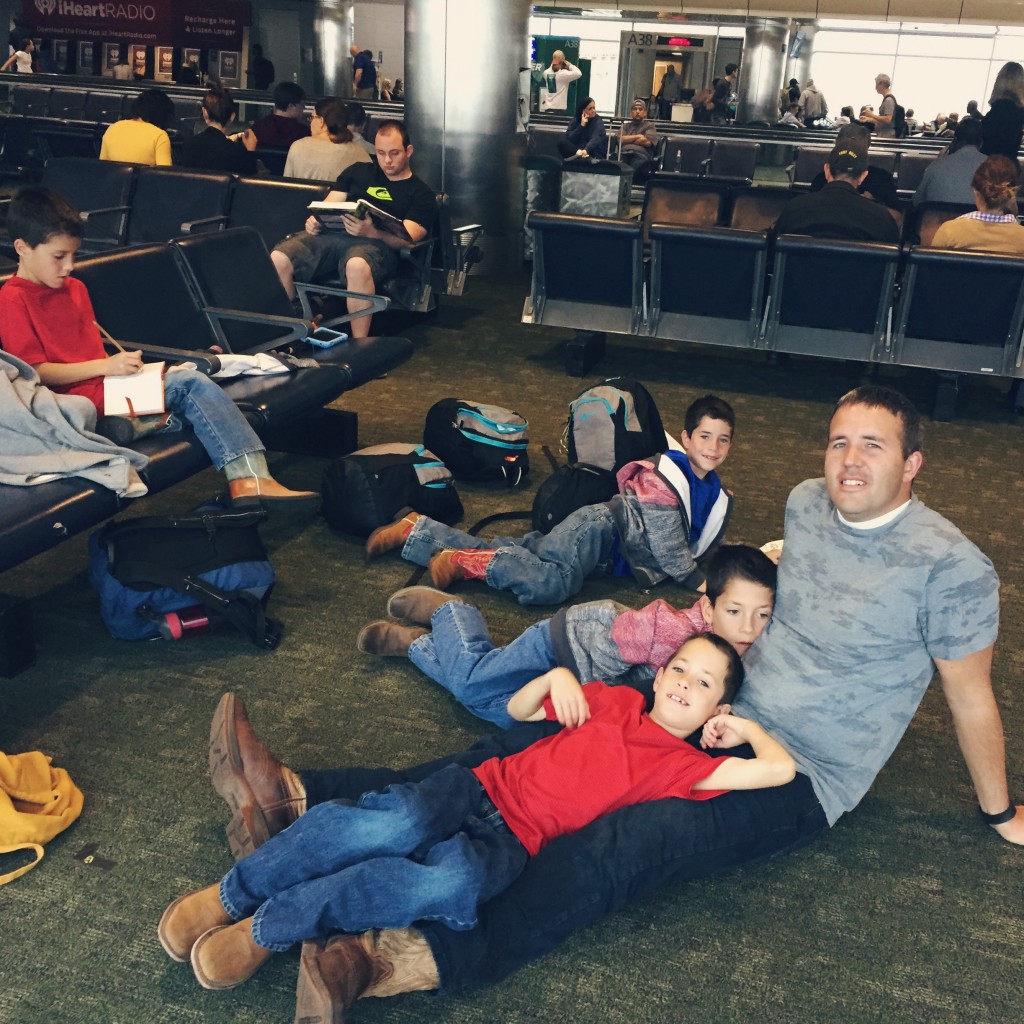 I'm beyond thankful for our few days in Colorado and getting to experience it all with my boys. From their first flight, to climbing the rocks at the Garden of the Gods, to the views of Rocky Mountain State park, it was an all around unforgettable trip for all!
I hope you're able to take it in for yourself and let us know your highlights!  
Here are the other 2 parts of this series in case you missed them: