Answering Questions About Our Bonus Baby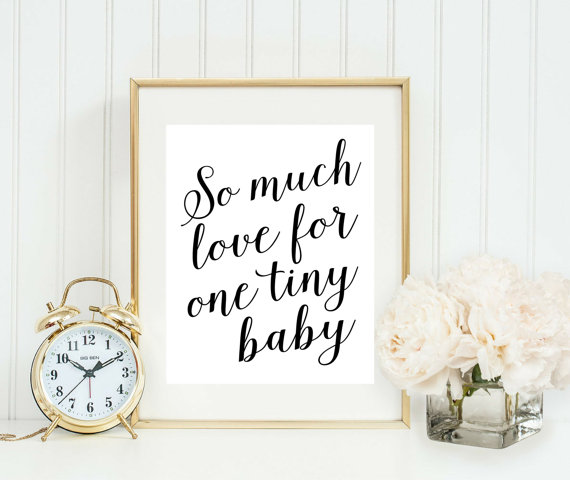 First off, I have to express our gratitude for your reactions from our pregnancy announcement yesterday. We felt so loved, prayed for, and celebrated. It was so exciting to share this LIFE with you all. To think that some of you shed tears of joy over our announcement and to hear that some of you have been praying for us to make an announcement like this was extremely meaningful. Sometimes we forget how great of a community we have behind us. You all are an incredible support system!
I thought I'd tackle some of the questions you might be wondering in this post. I'm sure I won't satisfy all of your curiosity, so feel free to leave more questions in the comments.
How far along are you? 
Yesterday, I hit the 14 week mark. We shared with most of our close friends and family around the 9 – 12 week mark after several great confirming ultrasounds and reassurance from our doctor that things were looking great.  Our due date is July 19th, 2016.
When did you find out? 
November 11th. The EXACT same day we found out 2 years ago. I have an incredible story to go with it that I'll probably share at some point, but it still just blows me away!
Is it really only ONE? 
Absolutely! We've had 6 ultrasounds already and there's only one sac and one baby. Promise.
Are you finding out the gender? 
One benefit of being high-risk is early detailed ultrasounds and an awesome ultrasound tech. There has to be at least one benefit, right? So yes, we know. (We pretty much could do our own ultrasounds at this point after having 40+ with the boys – so it would be difficult to hide from us!)
When will you tell us?!!!
We need to keep you hanging in suspense for a little while longer. Bribes are being considered.
How are the boys doing with it?
The boys are absolutely over the moon. They've been so excited to tell people and are absolutely pumped to be big brothers. Their initial reaction was filled with all sorts of emotions from jumping up and down and kissing my belly to tears of fear of losing another baby. It was a precious moment of life to share together.
Clark even picked out this sweet frame for me for Christmas and wanted to put his copy of the ultrasound in it.
They will be nine when the baby arrives!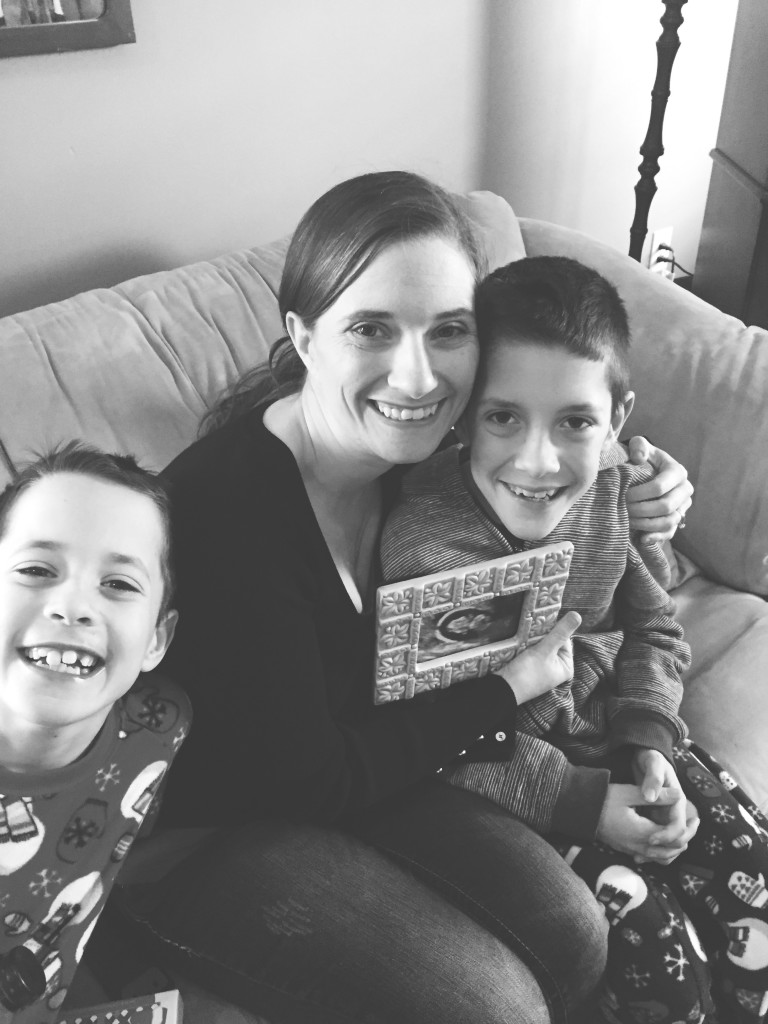 How is Brad doing with it?
I could not ask for more. Truly. He's my teammate and my best friend in the good and the hard.
Were you trying?
Although this is a personal question, it's already been asked a number of times, so I'll just address it. As most of you know, Brad and I were unable to get pregnant on our own for the past 13 years (Hello, Quadruplets!!!!), with the exception of our pregnancy 2 years ago.  We certainly weren't pursuing anything along the fertility route this round, so it was a surprise, but a much welcomed one.
After infertility and a loss, we are overjoyed to be carrying this life, and are praying we get to hold it in our arms in July. Best happy shock ever! 
How have you been feeling?
First trimester was ROUGH. And so far second has been tougher than I anticipated, but the major dry heaves  and nausea are getting significantly better. The hardest part has been the energy. I've nicknamed myself "Couch Mama". However, yesterday was a GOOD day, so I'm hoping there's lots more of those to follow. I know it could be much worse, and I'm so grateful that my head isn't attached to the toilet lid.
Are you showing yet? 
Not too much, but it's definitely there. So far it's showing higher more than lower so I look mostly bloated.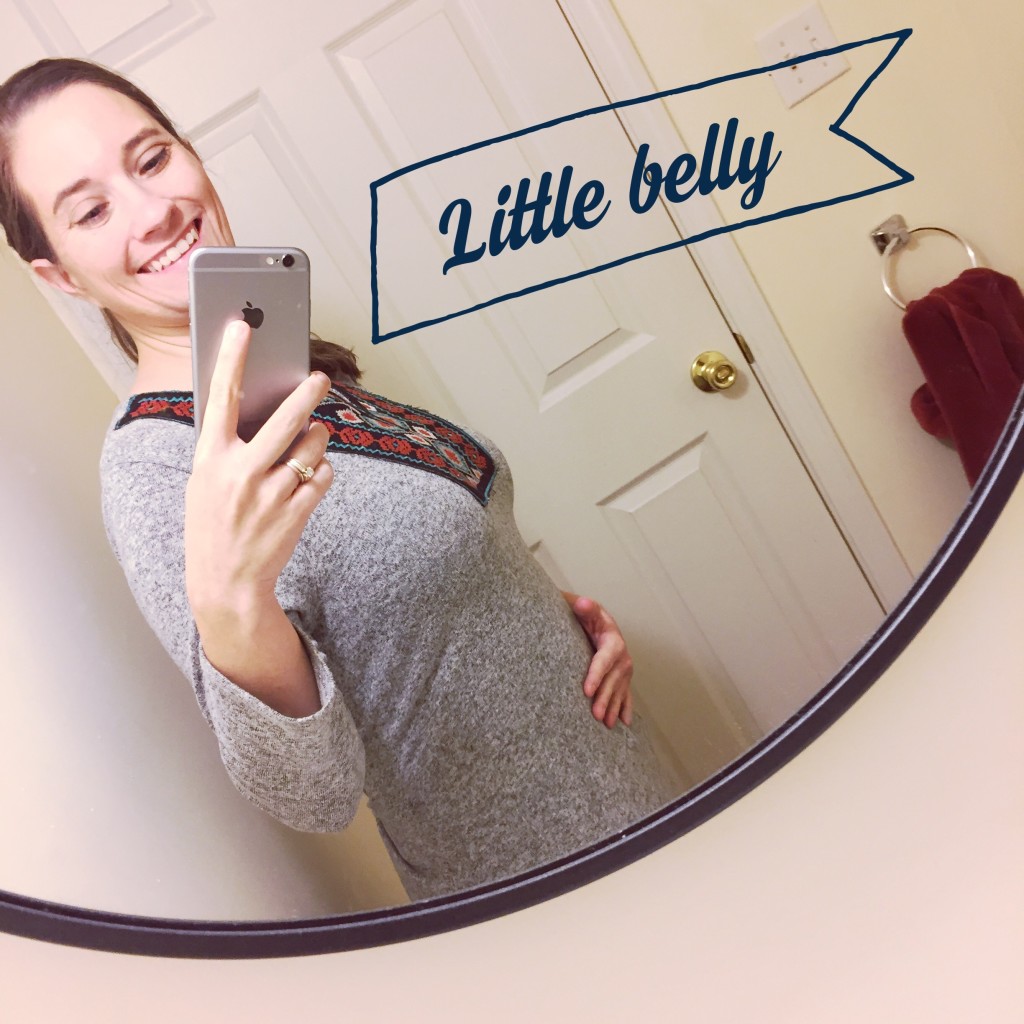 Any cravings or food aversions?
STEAK. I know, I have expensive cravings. But hey, the iron is good for me, right? 
Nothing else has been super consistent. I really want icy crushed ice drinks, but it's been in the single digits outside, so I haven't given in to often to that one too much. Blueberries taste really good too.
No major aversions, but cooking has been difficult. I also can't do leftovers right now. I think I might be past heaving in the grocery store days. Progress, People!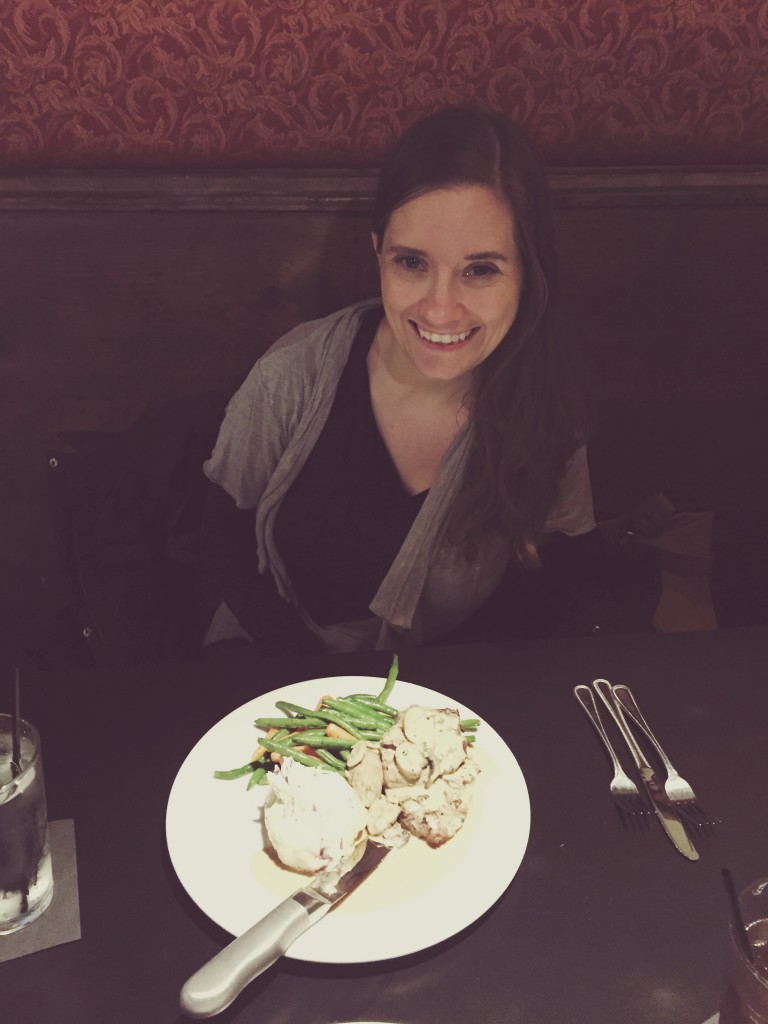 (This steak was one of the best of my life!)
After your past experiences are you expecting a difficult pregnancy? 
I should be a pretty "normal", low-key pregnancy from here out. That's the goal! I'm planning on being the easy one for once!
We are seeing our maternal-fetal specialist, Dr. Sumners, for a couple of reasons. One, because he's the best. And two because I still have the TAC (Transabdominal Cerclage) that helped hold the boys inside of me for 32 weeks.
We may need to deliver a couple of weeks early, but that's a ways down the road.
—————————————————-
Last night my devotions were in Romans 12, and the phrase that stood out most to me was in Romans 12:12 "Rejoice in hope". We are taking joy in this hope, and our hearts are just so grateful for this gift of life we've been given. Your prayers for its safety, growth, and my health are so so so appreciated! 
Hopefully that answers MOST of your burning questions, but I'm sure I didn't cover them all! What else are you wondering?