9 Months of Hudson Bradley
We're 9 months in love with Hudson Bradley. How in the world are we a few months away from a whole year with this chuck o'love?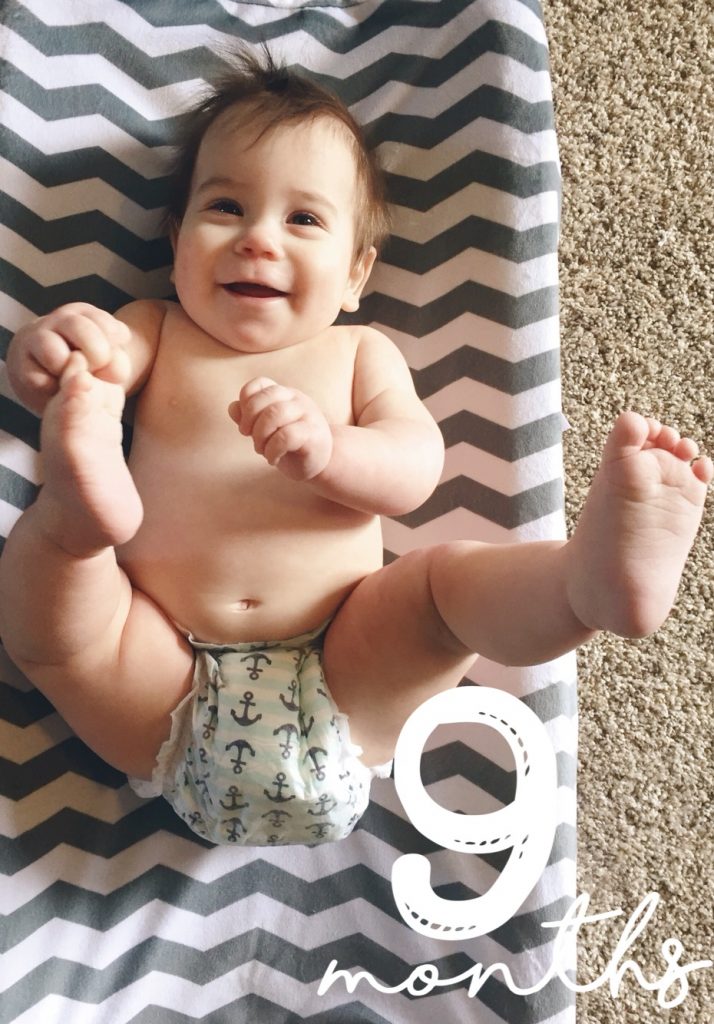 Watch out, World! This boy is ON THE MOVE and his whole world has come alive. He's curious and into ALL THE THINGS.  Every day it seems like he has a new trick or milestone. However, the downside is the chub is starting to melt away with all of his constant action.
It's so fun to watch this discovery phase, but in some ways baby proofing for ONE baby has been harder than with four! The boys lived in a "gated community", a room that was completely baby-proof filled with baby toys. Outside of the feeding table and their cribs, that was pretty much their world. With Hudson having free reign of the house and having 4 older brothers with all their big-kid things it's kept me on my toes for sure!
His favorite things to get into are clean folded laundry, baskets, kitchen rugs, curtains, the boys room, and cords (which is why he's going to think his first name is "No" Hudson). Understandably, his latest nicknames are Bam-Bam, Wreck It Ralph, and Home Wrecker.
Hudson's Milestones at 9 Months:
Weighs over 20lbs.
Crawls everywhere
Pulls up to stand on step or lower item
Stands while holding on to furniture
Loves being sung to at night by his whole family around his crib
Soon to have 6 teeth! (He's cutting 4 at once!) 
Loves laundry basket rides by his brothers
Likes books
Out of control hair with a calix to match his 4 bros
Fan of real foods but still loves to nurse 4x a day
Can't get enough of his brothers affection and entertainment
Chats a lot and is starting to imitate
Enjoys riding in the van
Still a water bug and splashing is his favorite
Loves being outside and taking stroller rides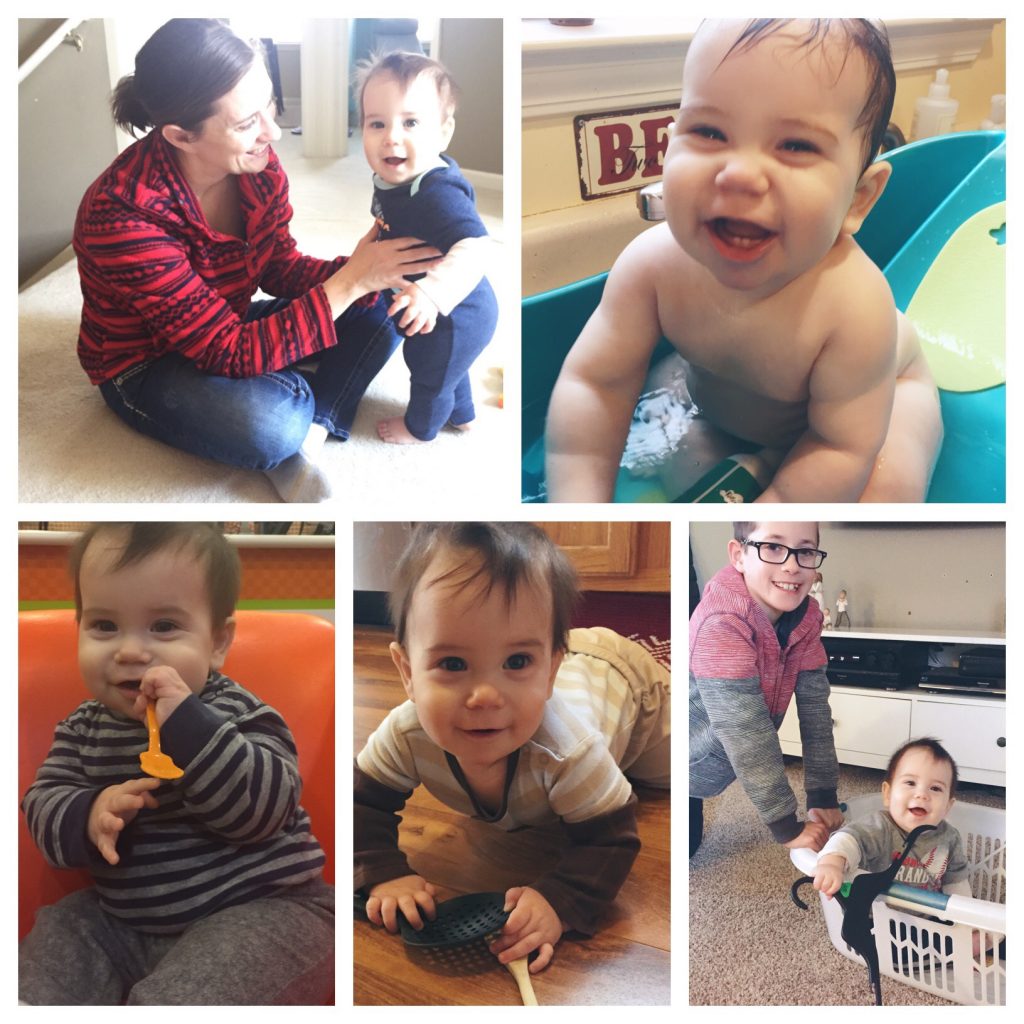 Oh Hudson, we love you!