Smoky Mountain Memories – Part 2
On to Day 2 of our little escape to the mountains…
After taking a little stroll down the mountain that we were staying on to the playground, finding and capturing a lizard (fondly known as Lizzie), and huffing our way back up, we worked up an appetite.
If you've been to the Gatlinburg/Pigeon Forge area, you've probably heard of the Dixie Stampede.  It came highly recommended, and we were not disappointed.  The boys loved the horses and all of the action.  The best part was kids 3 and under were FREE! (Which is a rare find; it's usually 2.)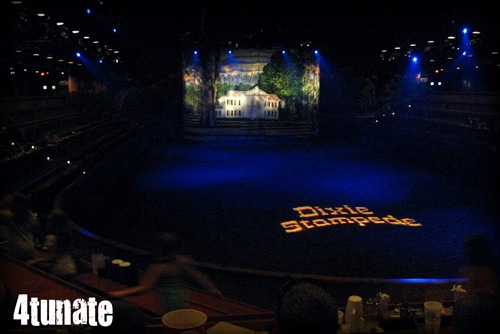 The boys meeting their first Southern Belle (hopefully not the last). =)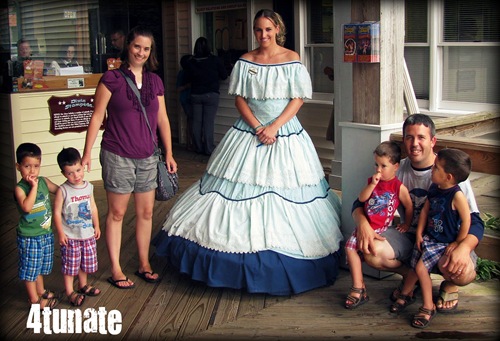 Checking out the horses and riders after the show…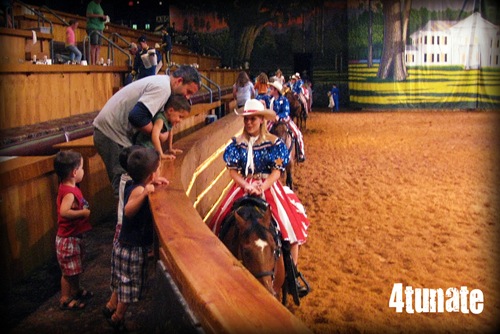 After sitting for a while, it was time to do some exploring.  The older the boys get, the better the adventures get!  It's so enjoyable to experience things through their eyes and take it in with them for the first time.
The Pigeon Forge River could have entertained them for weeks! (And ME for that matter!)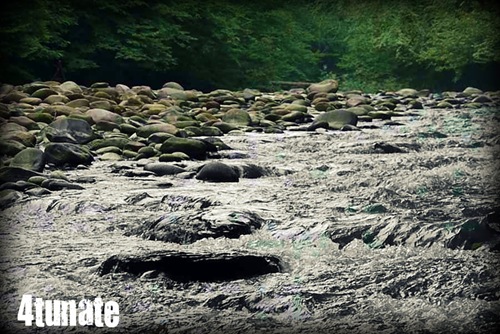 Isn't it stunning?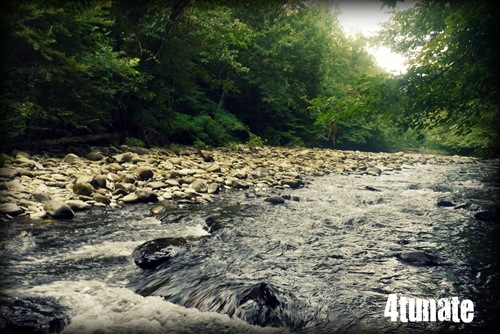 Brad entertained a dare from his sister to cross the river by hopping the rocks (it's just a few inches deep) without falling in. Some things between siblings never change!
High and Dry on the other side (and a tad proud of himself too)!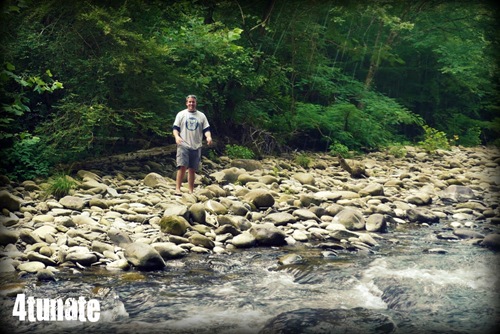 Hello Down There!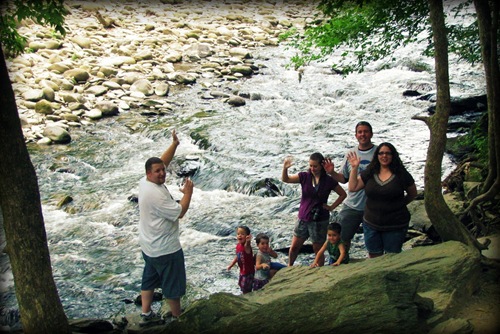 Hello Up There!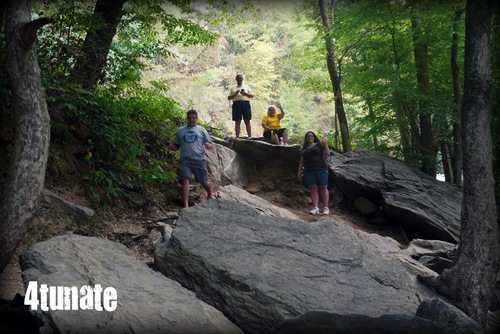 One of the most precious moments of the trip was after we returned to the cabin that evening and Henry sat on Grampa's lap on the porch for 20 minutes chatting non-stop about life and the great outdoors.
Precious!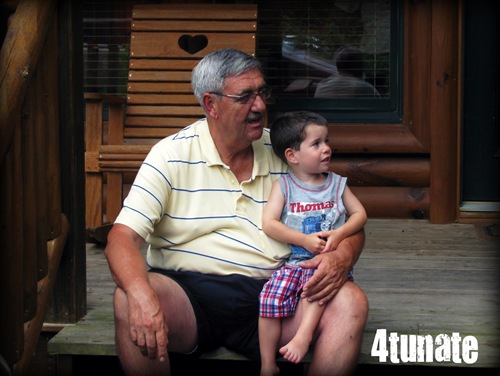 Do you have any little or big getaways planned for this summer? Where are you headed?