Baking With Betty Crocker
A week ago these handsome men dropped me off at the airport.  I'd never been away from them by myself before, and even though it was just for one night, it was hard to walk away to my gate.
In fact, I almost turned around and ran back in their arms.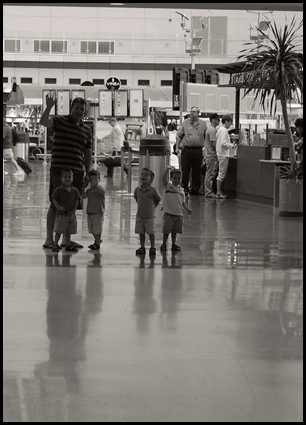 But I knew they had a fun night ahead of male bonding ahead, and I had 29 other women to meet and bake with…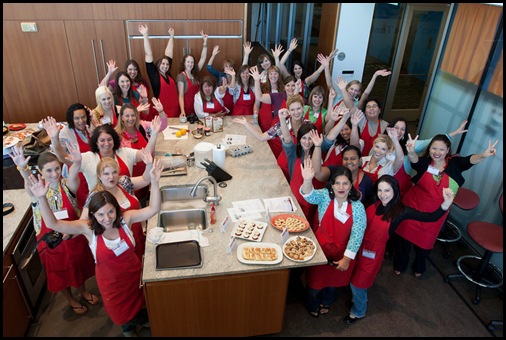 photo: Matt Holland Photography
One of those "once in a lifetime" opportunities knocked on my door, as I was able to have access to the Betty Crocker Test Kitchens for a day of baking delight!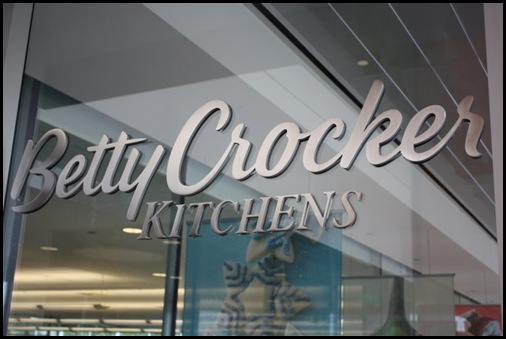 It's hard to describe what a dream day we all experienced.  The creativity, ingenuity, and talent that fills this facility was so inspiring, yet warm and welcoming. We split into 4 groups and rotated to stations on Cookies, Cakes with Kids, Brownies, and Baking with Bisquick.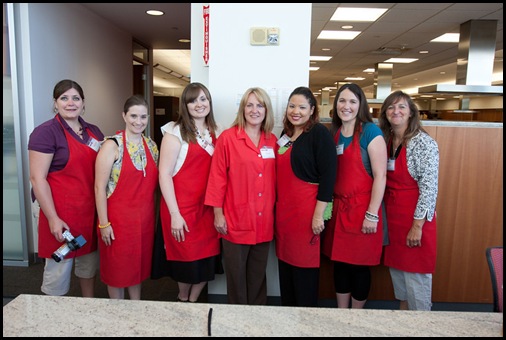 photo: Matt Holland Photography
The group of bloggers were all such beautiful people.  (Kudos to Kelly from MyBlogSpark  for putting together such a sweet group!) My only wish is that we could have had more time together!  You should check out their outstanding blogs from deals to food to personal lifestyle to homemaking. 
Taste and Tell ~ 24/7 Moms ~ My Blessed Life ~ I Am Baker ~ Fake Ginger ~ Jamie Cooks It Up ~ A Few Shortcuts ~ HoosierHomemade ~ Mom Spark ~ The Snyder 5 ~ Joy's Hope ~ Baking Bites ~ Save at Home Mommy ~ Utah Deal Diva ~ Real Mom Kitchen ~ From My Kitchen ~ The Adventures of Kitchen Girl ~Blogmania ~ Musings by Jacquelyn ~ Frugal Living and Having Fun ~ Family Fresh Cooking ~ Your Fun Family ~ Megan's Munchies ~ Gourmet Mom on the Go ~ Nika's Culinaria ~ Mama Latina Tips ~ My Big Fat, Cuban Family ~ Modern Mami ~ Latina on a Mission ~ Mami of Multiples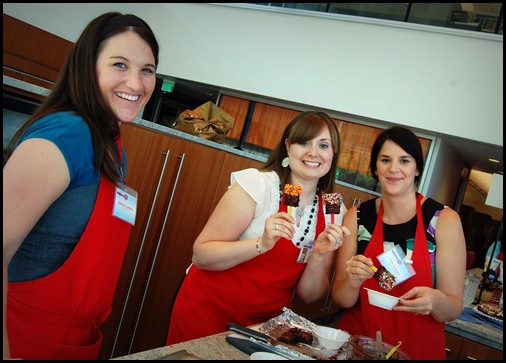 What a great way to get to know each other better by baking together!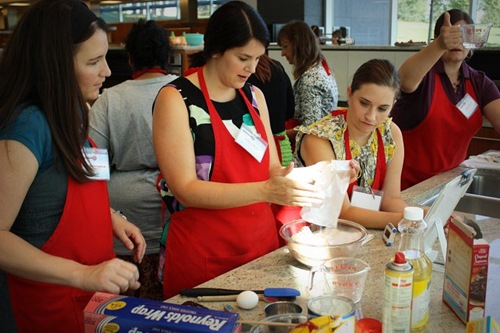 photo: Matt Holland Photography
Great friendships are built on brownies, after all.
I think my smile tells how much fun I truly had…
The facilities at General Mills were first class.  Unbelievable.  And although this sign gave us all a chuckle…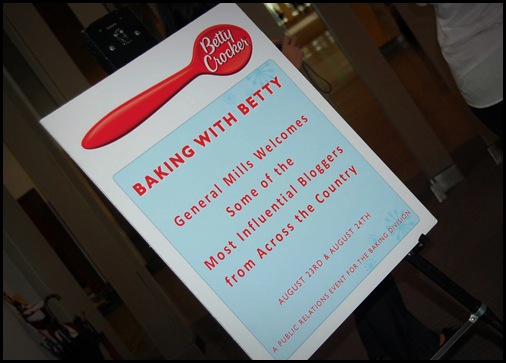 It was nice to have really great engaging conversations.  Not only was I able to take away a wealth of knowledge from my peak at Betty Crocker Kitchens, they were learning from us as well.  We had a mutual appreciation for one another. 
How would you like your cupboard to look like this?  The colors, shapes, and textures were gorgeous in the prep room for the photography division.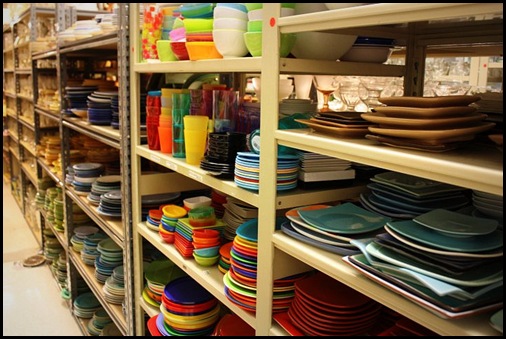 photo: My Blessed Life
Love at first site.  Just think of the magic that happens in this place…
I literally had to pace myself on sampling these creations…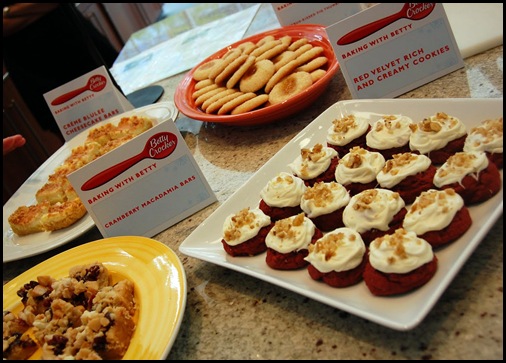 I can't wait to share a few of these recipes with you all!  They are easy, fun to make with your family, and taste even better when shared! 
So now that I've got your taste buds hopping….what's your favorite baked good to share with family or friends? 
Brownies?  Sheet Cake?  Cupcakes?  Make us Salivate!
I'll be posting an easy treat recipe later this week…

General Mills covered my expenses for attending Baking with Betty. However, the opportunity to share the experience with you all was my own choice!  Thank you, General Mills and My Blog Spark for creating a lifelong memory!