Quadversations – Clark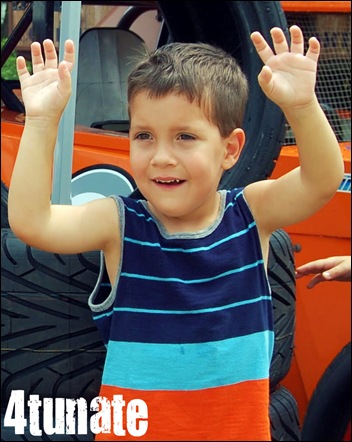 Clark is a talk-a-holic.  The boy has a vivid imagination and can put stories together better than Mother Goose. Even better, he composes them into songs that he sings in the car, at the breakfast table, when he's supposed to be napping, and in between.  I love just anticipating what he's going to come up with next. 
Not all of it comes through the camera, but trust me he's pure comedy!
If you didn't catch the other 3 "Quadversations", you can find them here:
Thanks so much for letting me share my little dudes' conversations with you this week! 
Come back tomorrow for the big reveal of "The Ultimate Summer Sandwich Prize Winners"!  There's still time to enter! (And check out the variety of ingredient suggestions to make some yummy Paninis in the comment section!) Delicioso!