Everybody Needs A Little Time Away…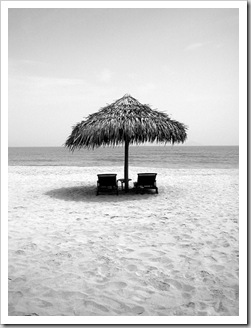 …Even lover's need a holiday far away from each other their children.
So I totally just butchered a Chicago classic, but hear me out for a few minutes.
I believe taking a break from parenting once in a while benefits not only you as the parent, but your entire family. Spending a short time away with your mate alone – all the better. Perhaps this comes across as completely selfish, or even uncompassionate towards my young, however, I think the benefits are completely contrary.  
During the last few years, Brad and I at times have experienced trying, uncertain, troublesome, surprising, consuming, and dramatic circumstances in our 7 years of marriage. I know we are not alone in this journey, nor have we been given a load that we cannot bear. We have MUCH to be grateful for daily. We have grown together through many of these trials, and we're thankful for how God has used them in our lives to draw us closer not only to one another, but to Him.  It has caused us to not rely solely on one another, but to focus on the One who controls every minute detail of our lives. 
However, sometimes the details in life distract us from the purpose in the difficulty.  We too often have missed the mark as a couple. Instead of allowing trials strengthen our faith, we've fallen into patterns of discontentment, discouragement, complacency, and impatience.  It's humbling to admit, and I am responsible for well over half of the blame.
All of this to say, I've never felt more secure in our marriage.  We are blessed with a solid foundation, and a cherish our lifelong covenant relationship.  We love with a love that is deeper than the ocean and I am pleased to still be married to my best friend on earth. However…
Marriage can be intense. 
Parenting is intense. 
Parenting can make marriage even more intense.
We consume ourselves in caring for our children, meeting their needs, sacrificing our own desires around the clock.  365 days a year.  If we're not careful our marriage gets the "leftovers" if there's anything "left over" to give at the end of a long day.   
Not only does this deliver the message to our husbands that he's last on the list, it communicates to our children that they are the utmost important. The pedestal is reserved for their occupancy.
Where does this place our marriage?  More importantly, where does this rank our relationship with Jesus? 
I heard a staggering statistic today that marriage lasts an average of 7 years, and 200,000 marriages are dissolved within the first 2 years of marriage.  Sobering.  Shocking. Sorrowing.
So will taking a break away for a couple of days guarantee a blissful marriage?  Maybe not. 
Does it demonstrate that your marriage is valuable, delicate, a priority, and worth fighting for?  Quite Possibly.
I know that getting away takes financial means, and it's simply not always feasible.  What about an extended date?  24 hours away?  It doesn't have to be extravagant or expensive.  (We used our already paid for airline tickets that were about to expire and got a family rate from my brother at a hotel, but you don't even have to leave your home state.) In addition, it doesn't require an insane amount of planning (minus finding childcare for four 3 year old boys). There is no price tag on the opportunity to spending uninterrupted time relaxing, refreshing, and renewing. 
Trust me, I'm still coming down off the mountain with the man who still has my heart.
QuatroMama
(A sincere thank you to Ryan, Emily, Melissa, and Kara for supporting our marriage and loving our kids by caring for them while we were away. We couldn't have done this without you!)
This post is linked to No Time For Flashcards Link-up