Top 10 Reasons We Attend the St. Vincent NICU Reunion Picnic
The annual St. Vincent NICU (Neonatal Intensive Care Unit) Reunion Picnic is MUST on our summer agenda. Each and every year, it renews our gratefulness for the nurses, doctors, and medical staff involved in caring for our 2 month premature babies. Plus, it's an all-round fabulous time!
Here's 10 Reasons Why We Attend Each Year:
1. Location, Location, Location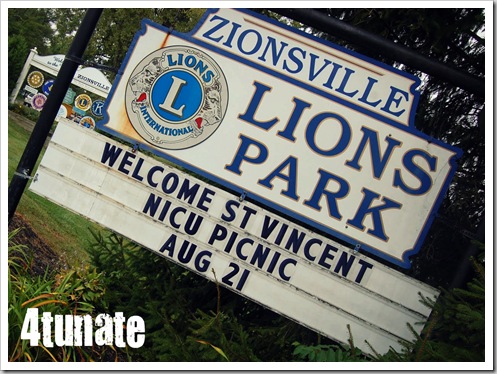 We love Zionsville's Lions Park.  Plenty of room for all the amazing activities (like the petting zoo, train ride, bounce houses, games, fire safety house, and more!) and really nice playground areas.
2. We Made the Guest List.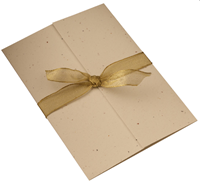 Which makes us SURVIVORS.  There are hundreds of tiny lives honored who's outcomes were not the same as ours.  It's a sobering reminder of the miracle we were able to witness in being able to take four babies home with us after their NICU journies.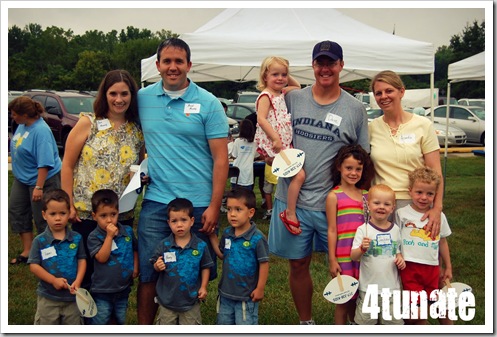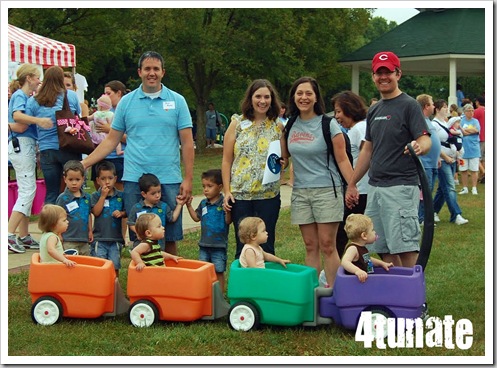 It's so rewarding seeing how far we've come, and how much we have to look forward to on this never-ending adventure. It truly is a wonderful community.
4. Free. Pony. Rides.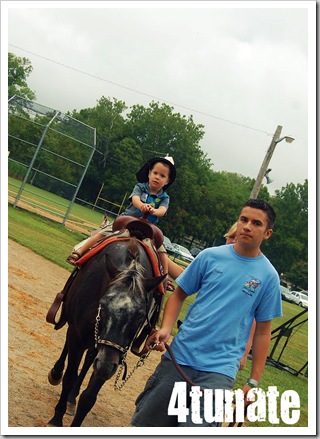 No explanation needed. =)
5. An Opportunity To Say "Thank You"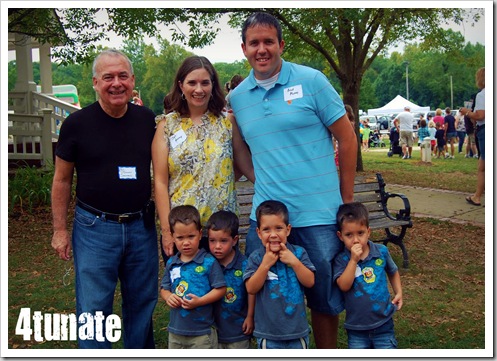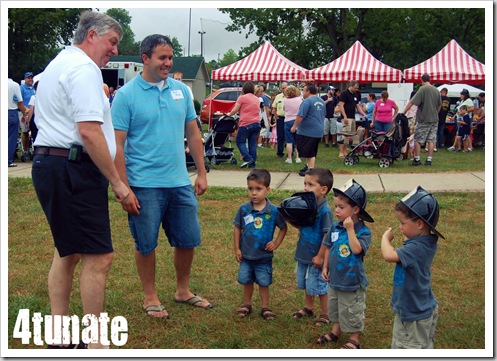 A simple "thank you" never seems enough, to express our gratitude for those who made life-saving decisions in my own life, and in the lives of our boys.  However, hearing their own little voices say, "Thank you for taking care of me!" brought tears to my eyes.
6. Padded Walls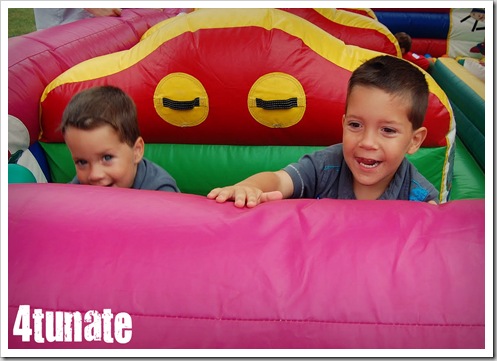 Again, no explanation needed.
7. The Annual Train Ride Around the Park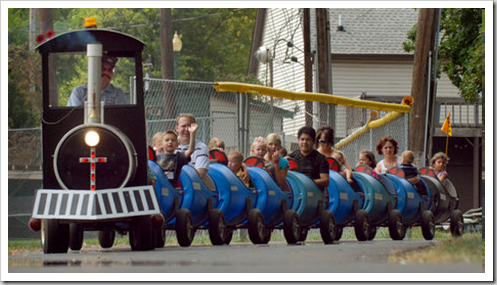 photo: Doug McSchooler / The Star
Watching the parents (us included) squeeze themselves and their children on their laps and into the car is nearly as entertaining as the train ride itself.
8. A Character Greeting Makes For Good Photo Opportunities.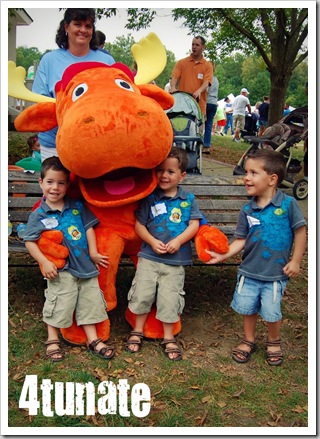 Although Brooks didn't think so…
9. There are only a few places on earth crazier than our own home.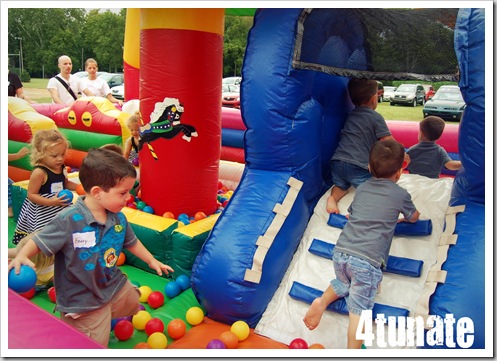 Add some balls, bouncing, slides, 10s of kids, and climbing walls and you can certainly compete.
10. Sometimes seeing where you've come from, gives you an entirely fresh perspective on looking ahead.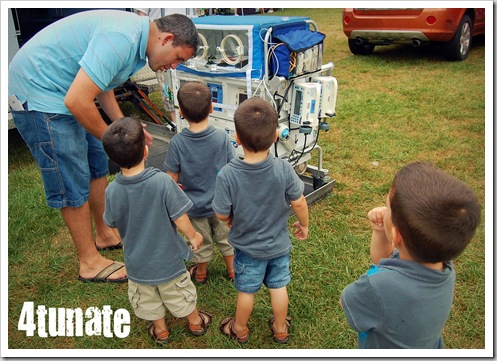 To Take a Look Back on Our Past NICU Picnics check out these links:
Celebrating the Miracles,
QuatroMama
This post is linked to Oh Amanda's Top Ten Tuesday.