Relevant was… (Link-Up)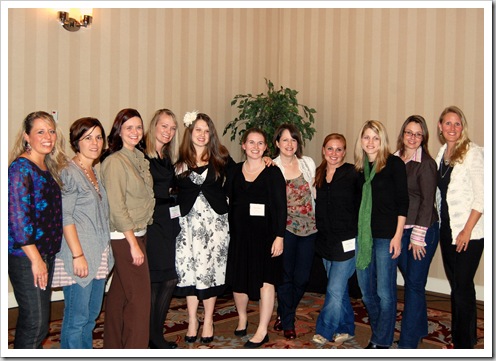 (Left to Right : Crystal, Kristen, Kimba, Alyssa, Jessica, Dana, Melissa, Angie, Crystal, Sarah, Jen)
Relevant was warm.
Relevant was convicting.
Relevant was familiar.
Relevant was fresh.
Relevant was worshipful.
Relevant was life changing.
I questioned so many things in the process of deciding if should make the trip to Relevant. I questioned the finances needed to cover our traveling – He provided adequately. I questioned if our illness was supposed to keep us at home – He healed our bodies. I questioned how I would belong in a sea of faces – He gave me meaningful conversations and deeper friendships. I questioned if it was too much to put on Brad to watch the boys while I attended most of the sessions – He handled it with grace and without complaint. I questioned what others would think or how to make them understand – He showed me that I am to look for His approval alone. I questioned if blogging was meaningful enough reason to be away – He showed me there is purpose in my writing. 
It's going to take some time to process all that is in my heart and fresh on my mind from this past weekend.  I am certain of this, however, that God truly did have a purpose in our family travelling to Pennsylvania.  It was so rich and so full. 
I'm sure that others will be able to put it into words so much better than I can scribble out on this screen, so I encourage you to visit their blogs, and see what the Lord is doing in our lives. For those of you who had the opportunity to attend, feel free to share what Relevant was to you. (It might help others to find each other if you leave this link on your post.)