4tunate Holiday Gift Guide: Age 4 – 5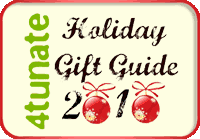 Just in time for you last minute shoppers, the 4tunate Holiday Gift Guide for Ages 4-5!  Not that I would know anything about that *cough, cough*…
I've finally compiled some of your top recommended gifts for this age as well as some of my personal favorites for this awesome age group.  It's such a fun age to buy for as they are growing and becoming so independent. Their imaginations are simply wonderful! 
(These items link to my Amazon.com 
affiliate, but feel free to shop around and get the best deal! Most of these are eligible for Free Shipping. No one paid me to endorse these products, it's hopefully just a help to you!)
1. Games! (Prices Vary)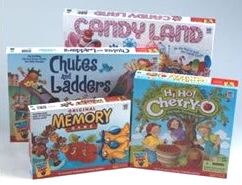 I'm so glad my quads are getting old enough for games!  Great game picks for this age include: Candyland
, Memory
, Cranium Hullabaloo
, Dr. Seuss What's in the Cat's Hat?
,and Hi Ho Cherry-O
. I love this First Games Set (Pictured)
that combines all the "classics".
2. LeapFrog TAG Reading System
($19.99 Sale) or Vtech Bugsby Reading System ($27.46)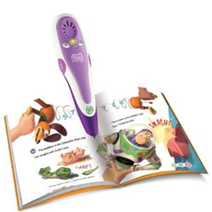 These have been highly highly recommended for our crew.  I know you all must love them for teaching early reading skills in an entertaining way!
3. Pillow Pets
($14.87 Sale)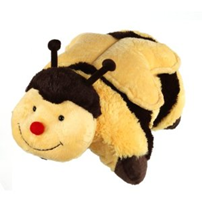 So I don't totally "get it", but nevertheless they are a HIT with kids, and with moms too!
4. LEGOS
(Prices Vary by Set)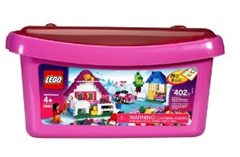 Remember the perfect windows, flowers, and pegged grass?  The possibilities are endless with a box of LEGOS.
5. Alex Toys My Giant Busy Box
($13.99 Sale)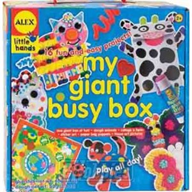 They had me at "Busy". =)  I also love the new Crayola Color Wonder Stamp A Story
.
6. Fisher-Price Kid-Tough Digital Camera
($24.99 Sale)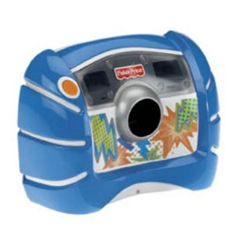 I can totally see my boys fighting over this one!  I love that it's "boy proof" and it allows them to explore photography at an early age! 
7. Radio Flyer Kid's Wheelbarrow
($19.99 Sale)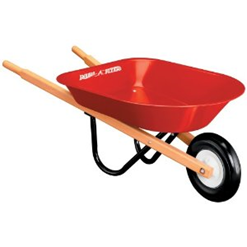 How cute is this?  I know my little gardeners would love this for hauling things around the yard. It's a great price, marked down over 50%.
8.Alphie
($34.00 Sale)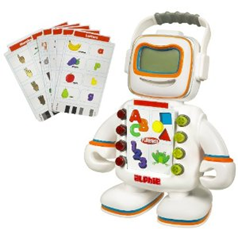 Educational fun via a cute robot named "Alphie". So glad they brought him back for another generation!
9.Melissa & Doug Deluxe Magnetic Responsibility Chart
($9.99 Sale)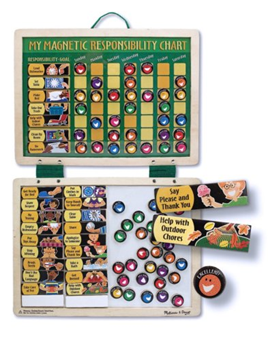 I'm not sure if this is adaptable for quadruplets or not, but I LOVE the idea!  I've never been disappointed with a Melissa & Doug
product!
 10.Power Wheels Smart Car
($199.99 Sale)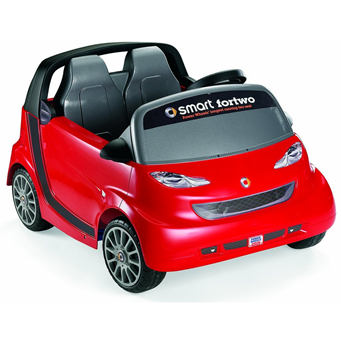 Finally, if your Christmas budget is more flexible this season and you're looking for an "environmentally-friendly" gift, how about a kid's sized Smart car for two?  I'm thinking it might be close to life-size.
Any gift suggestions you'd like to add for this age group?
Don't forget to check these gift guides for birth to age 3 as well!