Influenza. {Again}
For the last four days, this has been my view…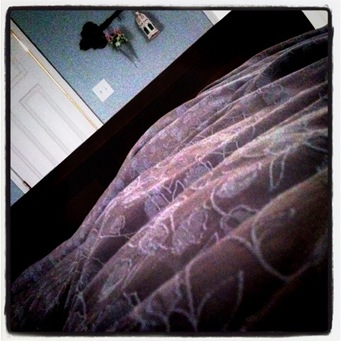 Yep, you got it, a second strain of flu hit me on Tuesday afternoon like a ton of bricks. 
High Fevers
Intense Body Aches
Horrible Headaches
Zero Energy
Cough/Chest on Fire
Nearly Fainting on Several Occasions
It's been ugly.  Like REALLY ugly.  I don't think I've ever cried so many tears from an illness in my life.
I started Tamiflu on Wednesday, which hopefully will shorten the duration of the illness, and when Brooks spiked a fever yesterday we called the doc and got 5 more prescriptions filled. (4 precautionary doses.)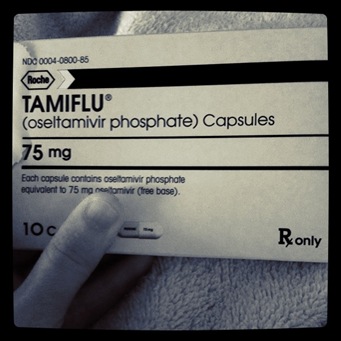 Today, I've made a few small improvements… like washing my hair for the first time in 4 days, but the road to recovery still feels like a long one.
Brooks is being a trooper and is hanging in there. Poor little dude.  Thankful that we got on it in a hurry with him, so hopefully it will be much less intense.
I cannot thank Brad enough for his care for our family the past few days.  He's made of steel.
I can do very little here in bed, but I did want to take a minute and type this out, so that you would know how to pray for us – as so many of you are faithful to do so!
I also wanted to open up the comments to prayer requests so that I can spend some time praying for you all while I'm stuck here with my pillow and comforter. I may not have the energy to respond to each comment, but I will check them via my phone over the next few days.  It would be a privilege to use this down time for a purpose, and I love when you share your hearts.
Thank you, Friends.