Gigs, Decisions, and Some Other "Big Girl" Stuff
I feel like I needed a catch-you-up on some of the "business" that's been going on in our lives. You might have noticed that I've stepped back just a tad from my blogging frequency, and while there's several factors that go into that, here's a couple of them I'd like to share: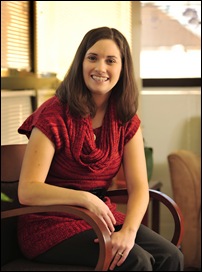 ~ Some of you know already know about my recent gig as Social Media Community Manager for St. Vincent High-Risk Pregnancy.  Four years after our quadruplets delivery, I still felt very involved and passionate about the high-risk pregnancy community and premature birth prevention.  I've kept in very close contact with my perinatologist and his staff over the years and this part-time position felt like the perfect marriage.
I love social media and I am a natural advocate for St. Vincent Women's Health based upon our positive experience and outcome. It's also the reason we decided to partner with them in the Tiny Success media campaign in 2008.
(You've seen our Tiny Success television commercial, right?) In case you haven't…
I'm excited to have this creative outlet, work from HOME a few hours a week, and promote something I love!  And Brad has been a HUGE help with the business side of things along with some design work!  Love working with my teammate!
If you'd like to get on board with this community, we would love to welcome you with open arms!  So if you're a local mom, a preemie mom, having/had a high-risk pregnancy, or know someone who has (ME!), come on over! 
You can find St Vincent High-Risk Pregnancy on Facebook and on Twitter.
~ Brad's business, 4tunate Design, is continuing to grow and God has provided for our needs.  He has been busy creating some Flash 3D product images for the web, web designs, blog designs, and making business connections.  I'm so proud of his efforts and desire to build his own business.  It's such a BLESSING to have him working here at home, and being able to work together on several creative projects. 
~ I've also had a couple of live TV spots on the Fox59 Morning News as a Mommy Blogger Panelist.  I hesitated to share this, because watching yourself on TV is one of the most humbling experiences ever…but because I know my Mom would love to share this with several friends and family members that aren't able to tune in locally, I'll humor you (and myself!)
(Click the Full Screen option if you'd like to view it larger.)
If you have questions or suggestions for future segments, you can let me know in the comment section of this post and I'll happily pass them along!
~ In addition, Brad and I have been faced with a very difficult decision that I'll most likely share more about in the near future. For now we would appreciate your prayers!
Wow, this post makes me feel really old. Almost like a grown-up or something!  Thank goodness I have four 4 year olds to keep me young at heart!
Don't worry, I'll continue to blog here often.  I love blogging, and interacting with you in this space, I've just needed to scale back a tad.  Thank you so much for your continued support and encouragement!