Labradoodle Sitting or Unsitting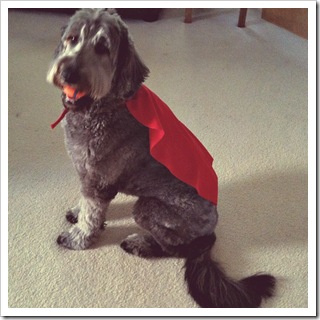 No she's not ours. Although the boys would LOVE her to be…
We are just borrowing her from a week.  You might call it "dog sitting" , but there's been less "sitting" and more ball throwing, chasing, walking, petting, tug of warring and dressing up that I'm sure Macy is accustomed to.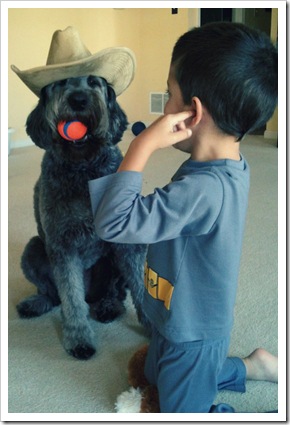 She's taken it all in stride.  Labradoodles are incredible with kids, and she's no exception.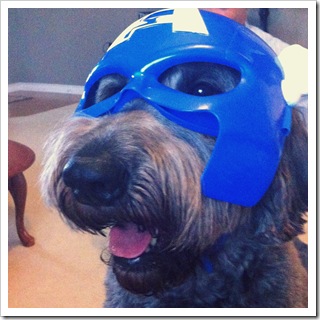 Today her owners (Brad's sister and bro-in-law) return from paradise, and I'm afraid of how much they are going to miss having a pet in the house.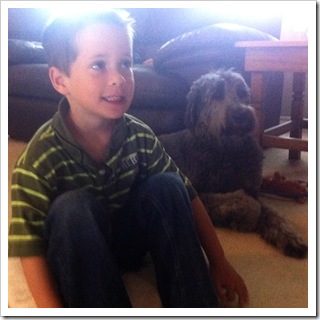 But for now I think "unsitting" is the way to go!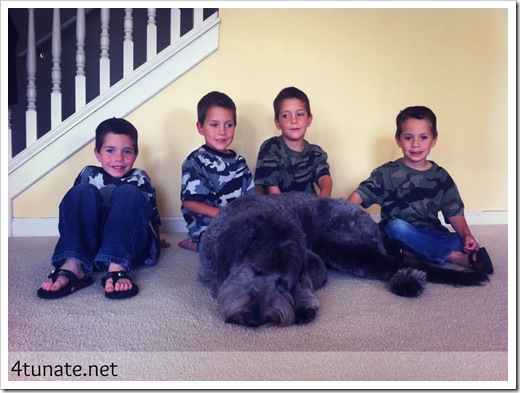 How about YOU – Do you have a family pet? How does it work for YOUR family?