How to Maximize Short Family Getaways
As much as we all love vacation time, sometimes a full blown family vacation isn't feasible. Obstacles get in the way – finances, work schedules, kids' school schedules, etc. With Brad and I both being self-employed, we no longer have the luxury of paid vacation days (although I think the trade off is well worth it). Nevertheless, it's sometimes tricky to get away for longer lengths of time, which is why we do our best to get more out of shorter getaways, whether it's a weekend camping trip, or an overnight to a nearby city.
Regardless of the length, it's always good for us to get away.  Our family enjoys exploring and experience new things, and switching things up from the daily routine.
So how can you get MORE out of shorter family getaways?
As much as I buck an early start, it truly does make the most of your first day. It also makes time for scenic detours or you may be able to get an early check-in at your hotel to settle in and check out all it has to offer.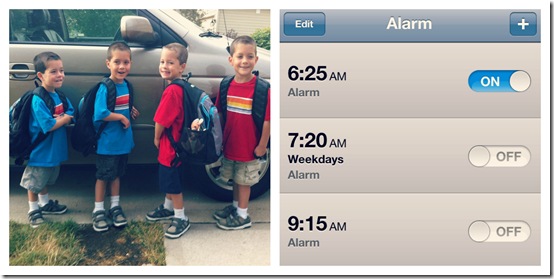 I LOVE when a hotel offers a complimentary breakfast.  In fact, I'll often pay a little more per night for a room, when it's offered because the value of the meal outweighs the small difference when feeding a family of six. 😉
Our recent stay with Embassy Suites included THE LARGEST free breakfast spread I have ever witnessed – bagels, muffins, pastries, cook to order eggs, pancakes, bacon, sausage, omelets, fruit, cereals…I could keep going, but I'm sure you are already drooling.  They also hosted an evening Manager's Reception with complementary snacks and drinks. Not only are these offerings a huge money saver, it saves time finding a kid-friendly restaurant or packing a variety of snacks.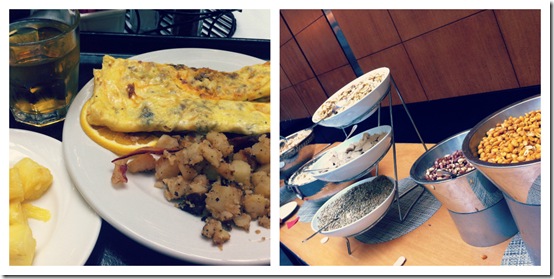 Some of life's greatest things are free, even on vacation. Take advantage of free things to do in the area you are staying – and they will probably be some of the best memories of the trip.  Do some research before you leave on budget-friendly family things to do for your destination, and take advantage of the free things that are offered.  Often times there are free visitor days for museums and other attractions, parks are almost always free and fabulous, and sightseeing is always a freebie.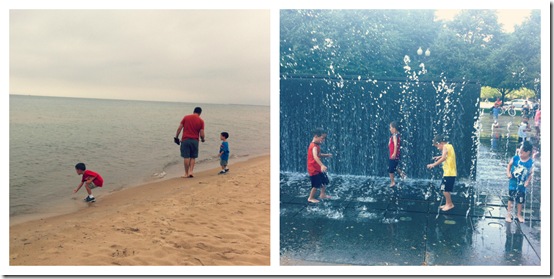 Maximize the Opportunity to Relax.
Don't let the pressure of wanting to see it all take over the ability to relax and unwind.  Take time to people watch, swim at the pool with your family, linger a little longer at dinner, sneak a little book time in, or have some quiet after the Littles are in bed. Your transition back to reality will go smoother if you allow yourself some down time too!
Embassy Suites offers spacious two room suites, which allowed our kids to sleep in one room and us to sleep in the other, which makes a better night sleep for the parents. Getting sleep and a sanity break is good for all of us!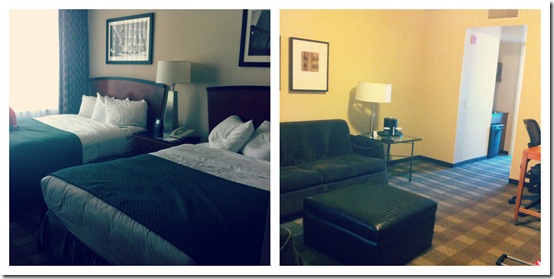 Even if you have to check out of your hotel in the late morning, often your hotel will hold your bags for you for the day.  We take advantage of this by getting to see more sights without hauling our luggage all about the city. Some hotels will extend day privileges, which allow you to take advantage of their amenities for the entire day, even after you have checked out, and if your kids are pool addicts like mine, they will love a little more splash time!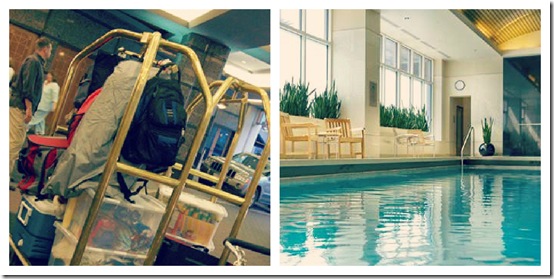 Curious where we went on our overnight getaway? 
I'll reveal that in the next of this 3 series post sponsored by Mom Central and Embassy Suites.
How Do YOU make the most of shorter family getaways?  How do you maximize your time and investment? 
Check out these posts for more tips and ides for traveling with kids:
{I wrote this review while participating in an Ambassador Program by Mom Central Consulting on behalf of Embassy Suites Hotels and received a one-night complimentary stay at an Embassy Suites Hotel to facilitate my reviews and a promotional item to thank me for taking the time to participate.}