Simple Outdoor Adventures for Boys {Day 11}: Climb a Tree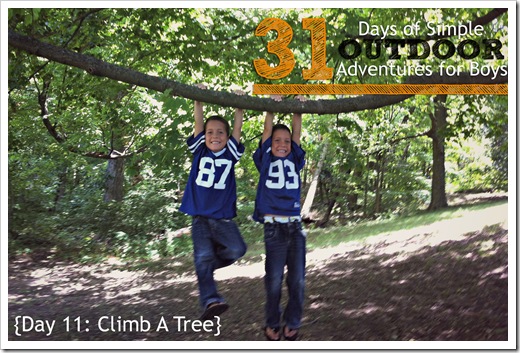 Go Climb a Tree…
   Supplies:
Shoes (sandals were not a wise choice)
A Good Climbing Tree
Pants
Climbing trees is a right of passage for boys.  However, there is some technique to the sport. You first want to find a sturdy tree that will support your child's weight.  Find a tree with branches that are close together, strong, and begin close enough to the ground to reach.
 
  Helpful Tips/Resources:
* Hooking your arms and using your legs for power is a great technique.
* A tree branch should be thicker than your arm to hold your weight.
* Remember whatever goes up must come down!
Do You Let Your Children Climb Trees?