Texas-Sized KidVentures: Rodeo
Turns out everything IS bigger in Texas…even the KidVentures! We had a generous helping of adventures last week during our trip to Texas, and I'll be sharing those here this week.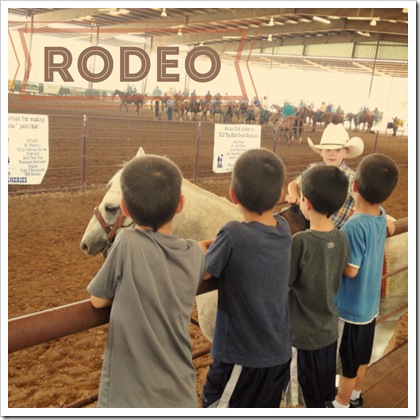 You can't get more Texan than rodeo, sweet tea, cowboy boots, and brisket. We were happy to experience of those and more last week.  Our friends are neighbors with a farm that hosted a roping competition over the Memorial Day holiday, so we loaded up the gator and checked it out.
More than the competition itself, my boys enjoyed petting the horses, and meeting a little "wrangler" friend.  He was more than happy to show off his riding skills and teach the boys a thing or two.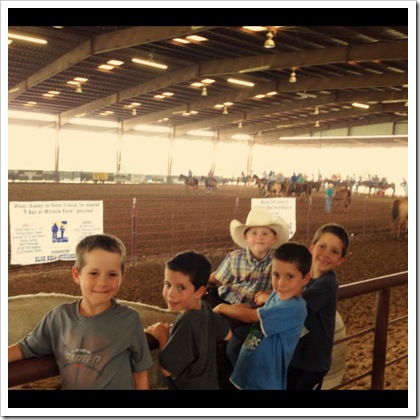 The horses were gorgeous, and so gentle with the boys.  Although this horse appears to be giving them the freaked-out eye!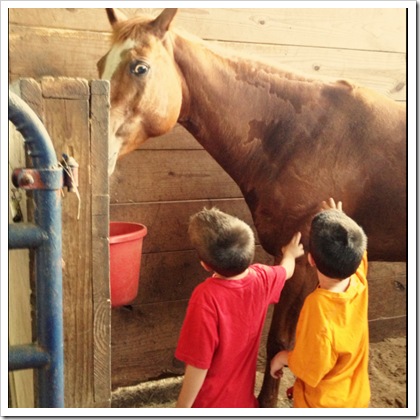 Naturally the boys are now asking for a pet horse, but they were able to check out the stables and see how much work goes into caring for this beautiful animal.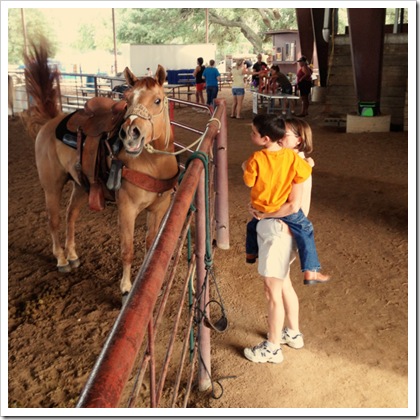 I don't think our backyard could hold her, Boys!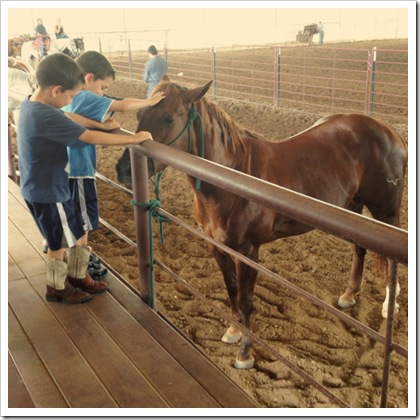 So glad my little Buckaroos were able to experience a little rodeo while we were in Texas, maybe next time we'll get to do some riding.
Have you ever taken your kids to a rodeo?
Looking for more ideas to keep your kids busy and make this summer memorable?  Check out the KidVentures ebook for awesome bucket list activities all in one resource!