Why I Haven't Said Goodbye to Dating My Husband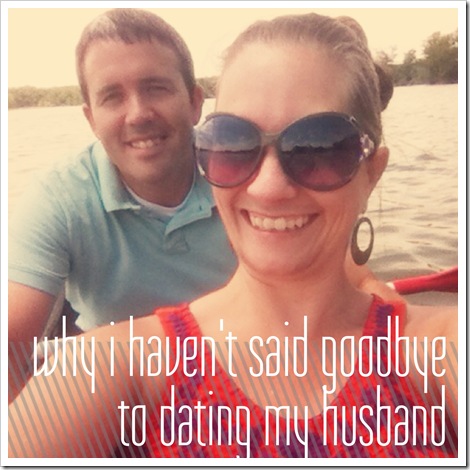 The last couple of months Brad and I had fallen into a dating slump.  Life had gotten busy, we didn't want to "bother" family to watch the kids, we didn't have extra money for a babysitter, all the great excuses got in the way, and our communication began to pay the price. Our priorities for our marriage got pushed too far down on our demanding list – the boys, our work load, and other responsibilities got our attention and by the end of the day we were sucked dry. 
Sure there are "seasons" that may look this way, and things that we might have to push through, but we desperately don't want this to be our norm.  Marriage is no walk in the park – it requires constant maintenance, open communication, careful attention, energy, and commitment. 
It's a pursuit.
I asked some friends on Facebook for some suggestions for how they implement dating their spouse, and was shocked to see how many people have given up on dating.  Almost like it was a juvenile approach or possibly selfish now that we have kids to spend time away from the house to have a date night.
I admit I've had my own reservations about taking time away from my boys to date their daddy.  It does seem selfish in a "mommy guilt" twisted way – I get alone time with my best friend, time away from my responsibilities, and fresh air to regroup.
If I love my kids enough shouldn't I want to be with them constantly? 
Don't they need me to tuck them in tonight?
What if something happens to them while I'm gone – I could never forgive myself…
They need me more than he needs me.
I'm going to tackle this dating your spouse thing a little more, because I think it's something a lot of us wrestle with and need to fight for, so stay tuned to hear more from both Brad and I on this topic and why we aren't saying goodbye to dating.
Until then, tell me if YOU are still dating your spouse?  How do you make it work?  Do you struggle with mommy guilt for taking time away?