10 Best Back to School Deals on Amazon
I've been collecting school supplies and the scoping sales, and was pleasantly surprised to see that Amazon has some great ones!  And with 2-day right to my doorstep FREE shipping with Amazon Prime, it makes back-to-school shopping a no-brainer!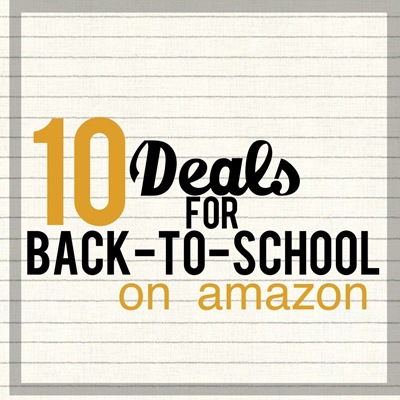 Here are 10 of the Best Back-to-School Deals that Amazon has to Offer:
1. Crayola 96 Count Construction Paper (add-on) – $2.99 (regularly $6.99) This is an add-on item, meaning you have to spend $25 to get the price, but we all know that's an easy task on Amazon.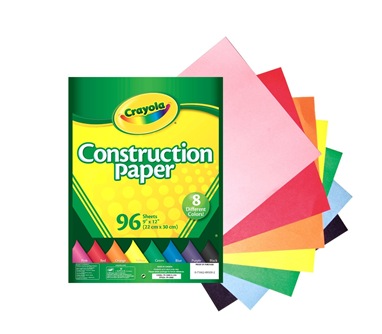 2. Elmer's School Glue (add-on) – $.50 (regularly $2.08) Again, another great add-on item price that would be easy to stock up on!
3. High Sierra Loop Backpack- $26.93 (regularly $70.00) These backpacks have great reviews, and a ton of options for boy and girl tastes.
4. Playmobil City Life School Set – $32.57 (regularly $80.00) Back-to-School has to have some PLAY too, right?  This is a great price for Playmobil and great for little ones who have to stay home while their siblings are at school too!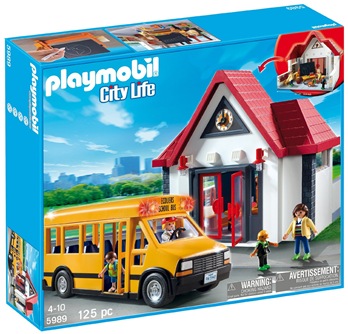 5. Texas Instruments TI-NspireTM Graphing Calculator – $59.99 (regularly $140.00) I'm not up to speed on graphing calculators from my high school and college days of using the TI-82, but I know enough to know that this #1 Best Selling Calculator won't be this price for long! Other calculators are on sale also.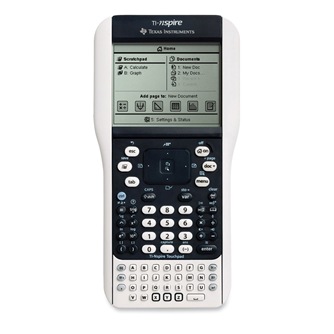 6. Scotch Thermal Laminator – $24.97 (regularly $80.49)  I can almost smell this deal it's so good!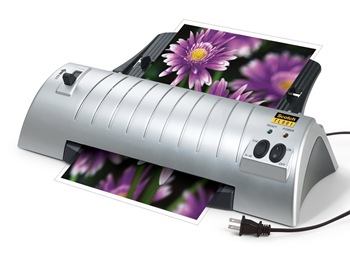 7. LeapFrog Letter Factory DVD – $7.96 (regularly $14.98) Our boys learned all their letters and sounds just by watching this video a few times.  Awesome early-learning tool!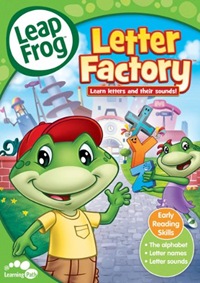 8. Targus iPad Cases – $13.51  (regularly $49.99) Durable and water-resistant too!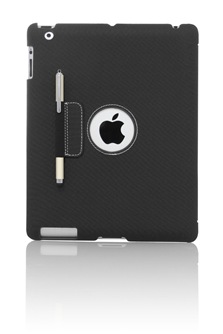 9.  Thermos Foogo Leak-Proof Stainless Steel Food Jar – $10.19 (regularly $22.00) Kid-proof, insulated, and perfect for lunches.
10. BIC Highlighter 5-pack – $1.00 (regularly $3.99) Couldn't resist from "highlighting" this deal!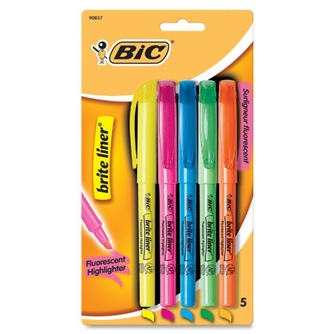 What's the best Back-To-School deal you've found this season? 
Some of the links in the post above are "affiliate links." This means if you click on the link and purchase the item, I will receive a tiny affiliate commission – so THANK YOU. Know that I only recommend products or services I use personally and believe will add value to your lives, because I genuinely care about you!