Ornamental Memories…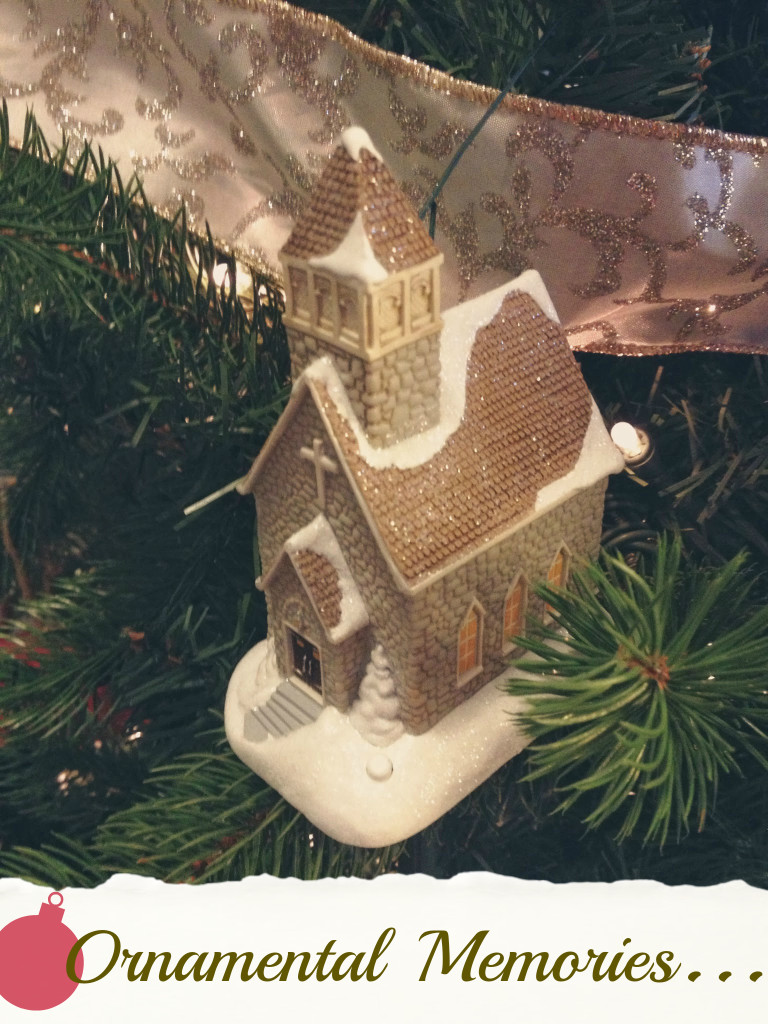 Don't you love how so many ornaments hold a story?  The tradition of hanging them on the tree isn't just for looks or for show. They hold memories. Memories from our childhood, that turn into memories shared with our own children.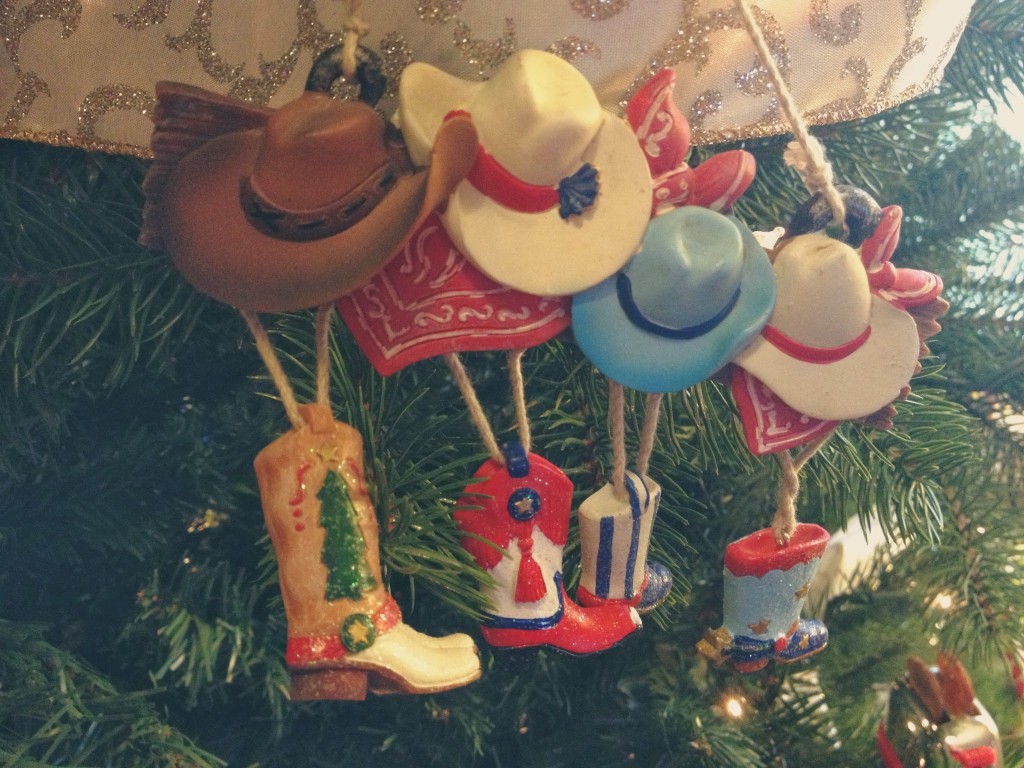 This fall, I had a couple of minutes between writing at a nearby coffee shop and having lunch with my business partner (and handsome husband),  to slip in a boutique I had not ever visited.  It was filled with antiques, unique gifts, and the back had a collection of Christmas ornaments. That's when I spotted it, a perfect ornament for our tree this year.  4 Cowboy Hats with 4 Cowboy Boots!  First of all, let me tell you that ornaments never come in 4s. Always 3's. Triplets have it made, I tell ya!  After the boy's cowboy boots souvenirs from our Texas trip and our Halloween cowboys, I knew this ornament had to be an addition to our tree this year.
Hallmark has been owning this sentiment for 40 years now – collections of ornaments not just to adorn our evergreens, but to hold meaning behind our holidays. My cousin Sue has been collecting these since they began in  1973, and has all their original boxes and packaging.  It's a tradition she enjoyed with her kids, and now her grand kids. They go to Hallmark (and online) every year to pick out their favorites as a family. What an amazing tradition! 
We received two of our own Hallmark Keepsake Ornaments for our tree this year that our boys are obsessed with…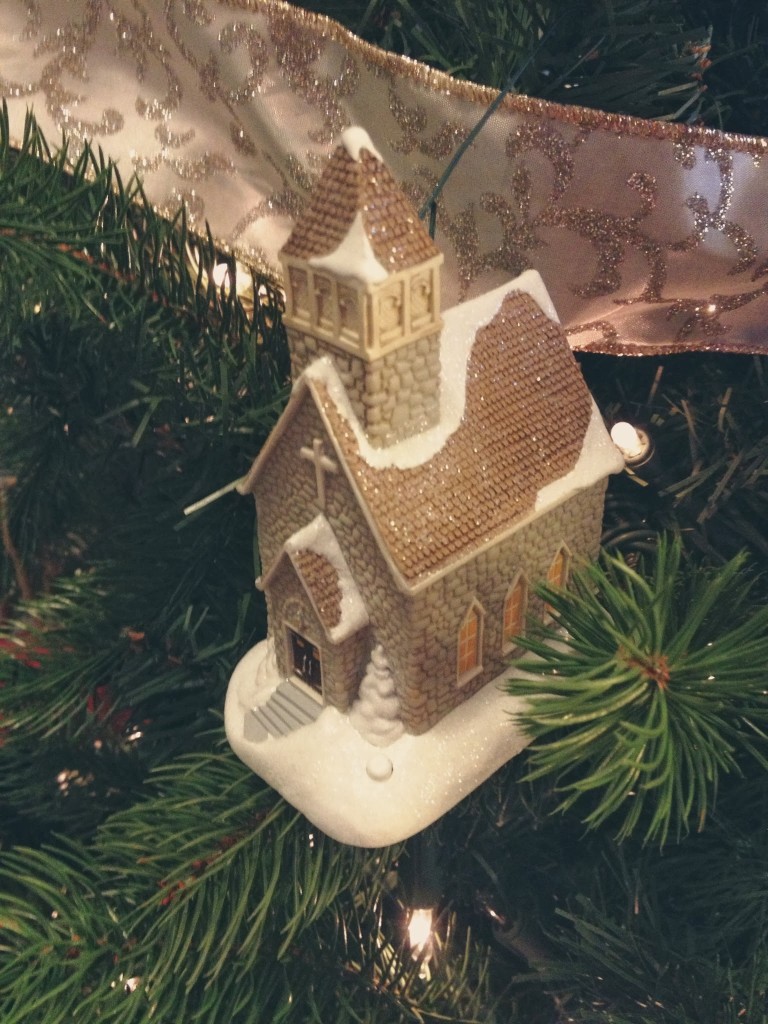 Our "Oh Come All Ye Faithful" Keepsake ornament is not only beautifully designed, it also plays the well-loved carol. I love that it reminds us of what this season is all about, and the boys love playing the song over and over all day long! I look forward to putting it on our tree for years to come, and remembering how much they loved to play it when they were this age.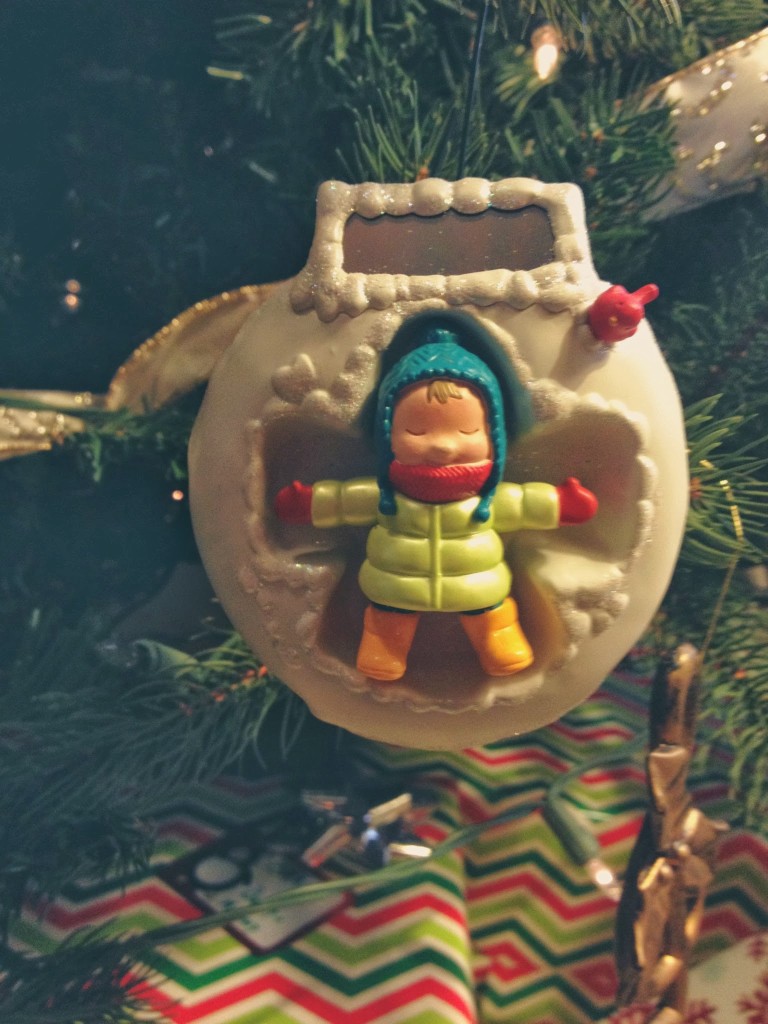 Another instant favorite is the "All the Little Snow Angel" Keepsake Ornament. It came with an adorable book about making unique snow angels on snow days. And the best part is, the girl magically makes snow angels in a continuous motion.
A few more of my favorites that decorate our tree each year? So glad you asked.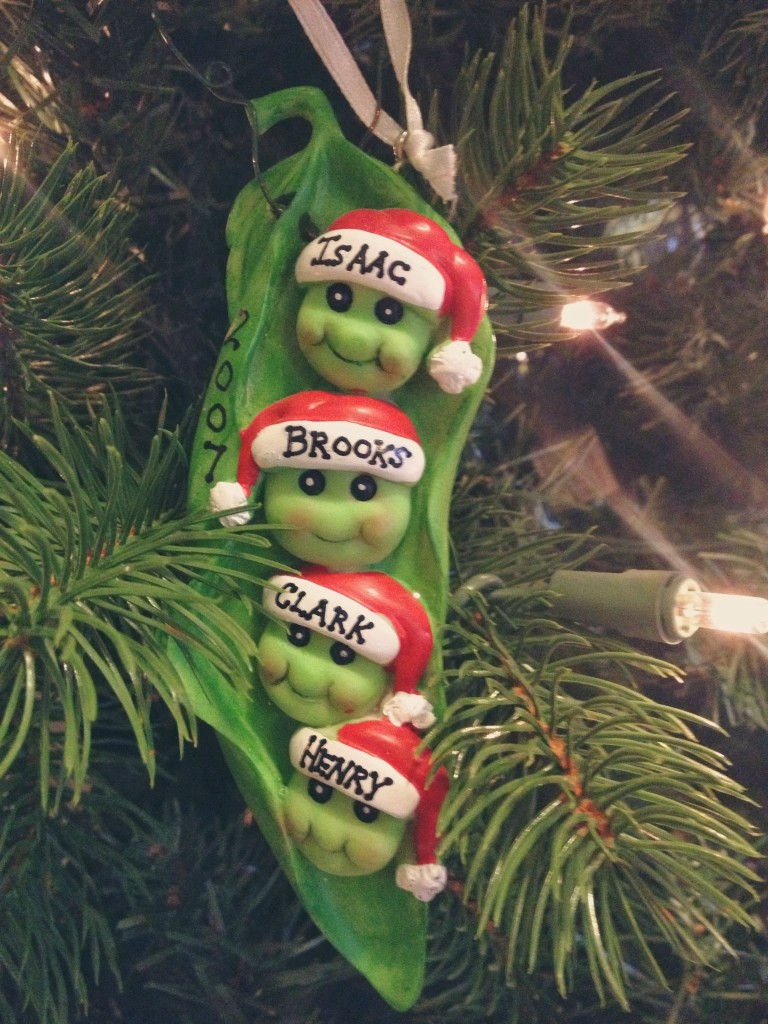 A friend had this four peas in a pod ornament made for us the boys' 1st Christmas.  It's a yearly argument whose tree it gets to go on – the boys or our main tree.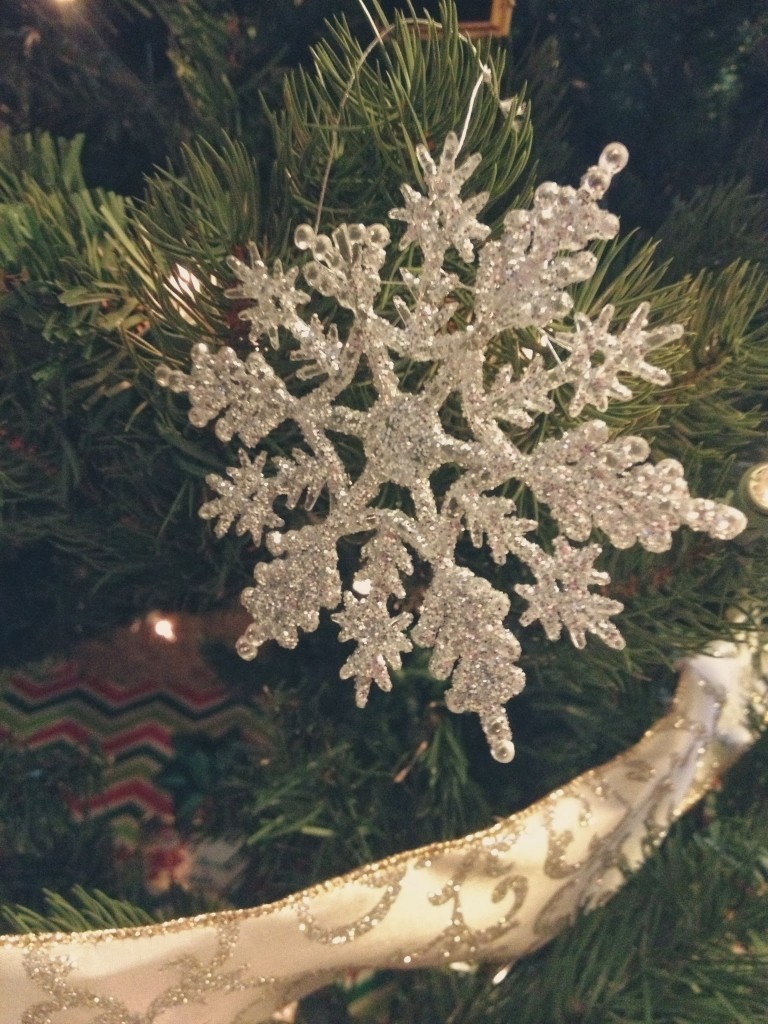 This simple snowflake is a leftover from our Christmas wedding in 2002.  We gave them as favors, and used them as decorations at our reception, so it's a great reminder each year of our marriage and love for one another.  I also love spotting it on many of my friend's and family's trees too!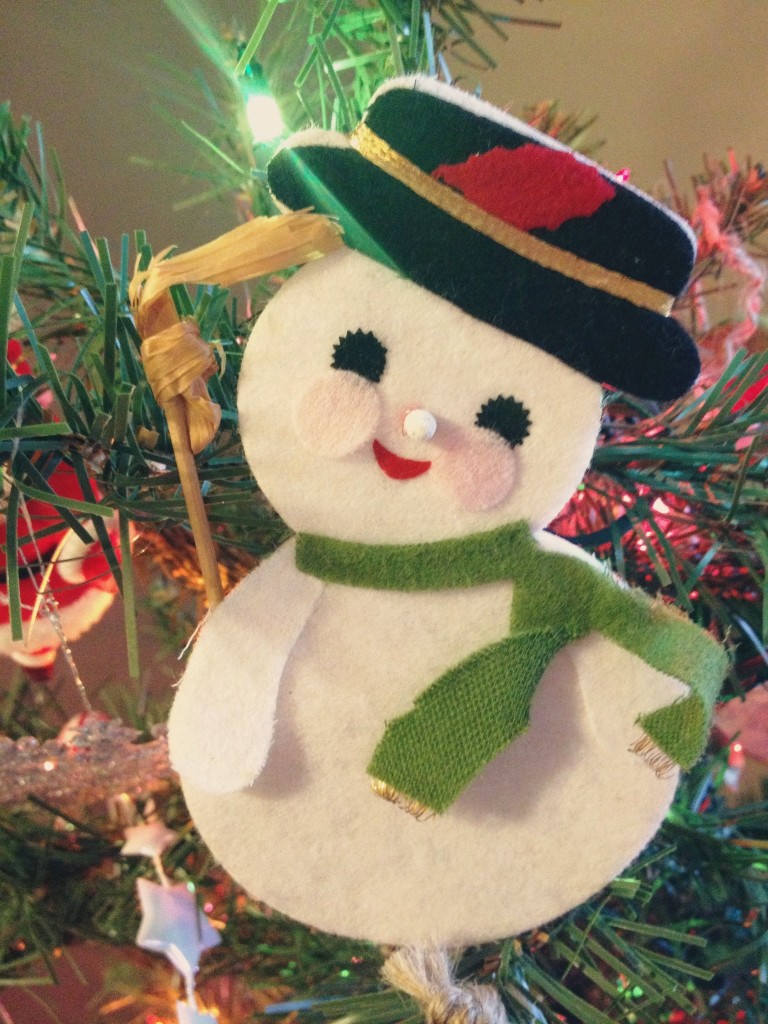 This felt vintage Frosty hangs on the boys' tree. This was one of my favorite ornaments to hang on our tree with my mom every year, and now he's one of the boys' favorites.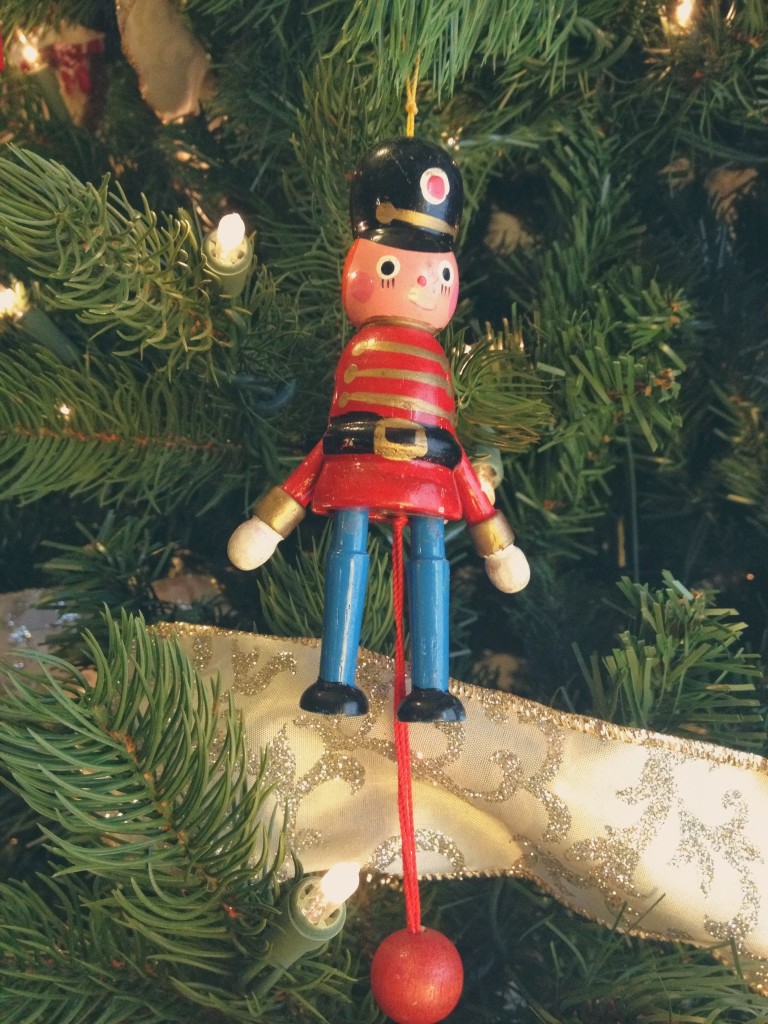 And this dancing wooden toy solider is Brad's favorite from his childhood, and also one of the boys' as well.  He's classic, and always has a prominent spot on our tree.
How about YOU?  What ornaments are the first ones you put up each year?  What memories do they hold?  How are you passing down your ornament traditions with your kids? What Hallmark Keepsake ornaments are your favorites? 
This post is part of a series that I'm partnering with Hallmark during this month of December. I'm honored and grateful to be part of their "Life is a Special Occasion" campaign this December.