What Does a Simple Christmas Season Look Like?
We had such a great Thanksgiving week as a family – lots of down time, lots of quality family time, lots of great eats. Now we are full speed ahead into the Christmas season, and can I be honest?  I'm dragging my feet. I'm not sure why my spirit isn't into the season yet.  I'm usually blaring my favorite Pandora Christmas stations, baking, and digging out decorations by now, but I've been semi-dreading putting up our giant tree.
I can't quite put a finger on what it is exactly…
Perhaps it's the way our kids' are bombarded with wants when we are trying so desperately to create thankfulness and contentment in our home.
Maybe it's knowing how hectic and busy the month can be, when we are trying to keep things simple.  
Possibly it's not being able to be everywhere, do everything, or get everyone something significant to show my love. I'm a pleaser, can you tell?
I don't want this Christmas to be about buying the best gifts, how many cookies I baked, how many picture perfect moments we accomplished, and all the "stuff" distracts us from the true meaning of the season.
I desperately want it to be simple moments like this…
An entirely kid decorated and put together tree. Hot chocolate and walking around downtown. Movies in pajamas. Reading through Advent with The Jesus Story Book Bible. Spending time loving on family.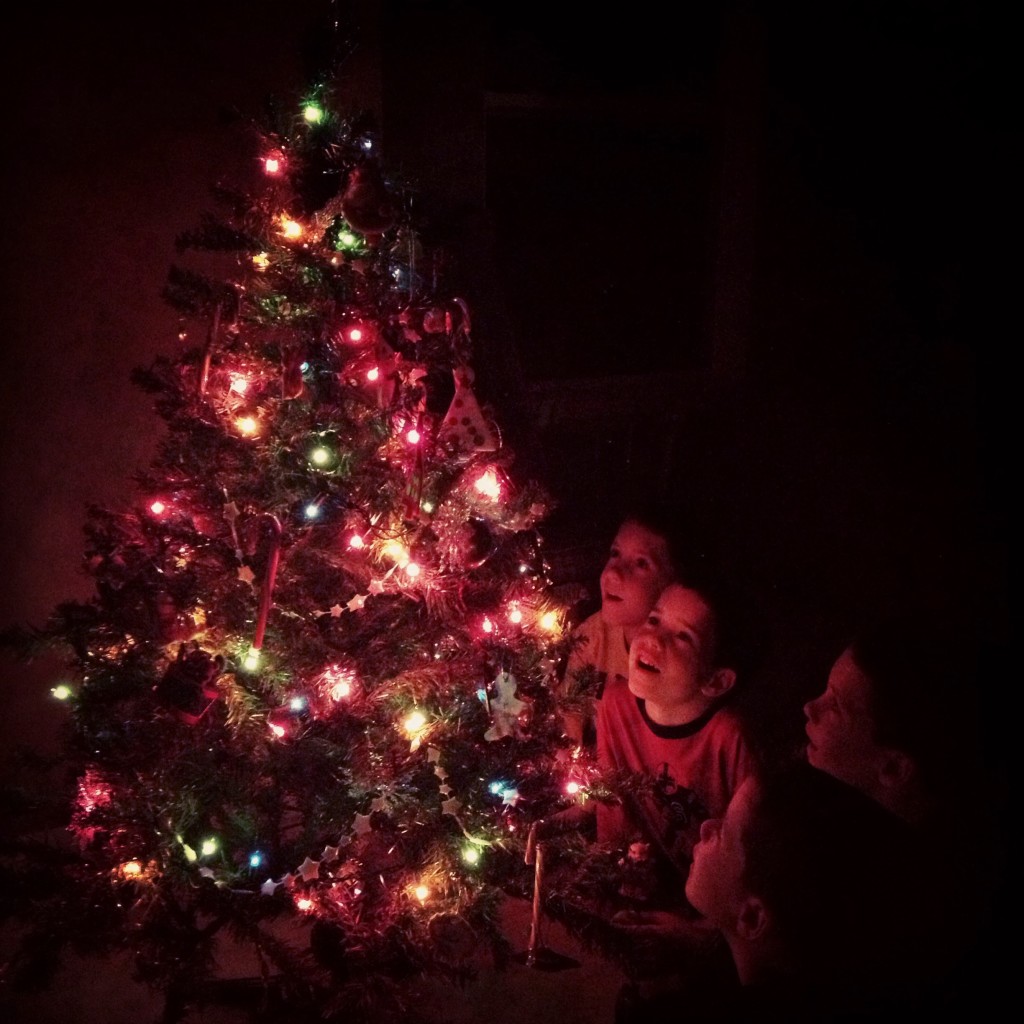 It will involve checking our motives, saying "no" to the busyness, being content with how blessed we already are without any presents under the tree, and making a conscious effort to focus on the simple moments over the chaos.
You can't wrap that up and put a ribbon on top, but it's a tangible gift that our family can enjoy together.