Goodbye to Our Quad Stroller, AKA "The Beast"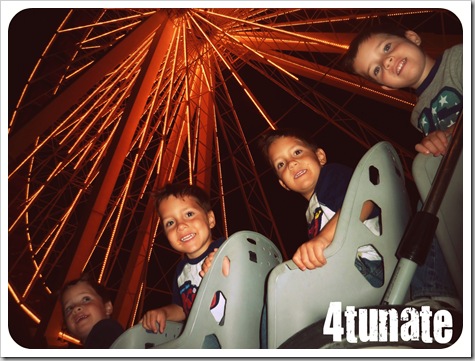 This might have been our final goodbye ride to our Quad Runabout Stroller.  Ahhhhhh, Bittersweet. I can't believe it's been 3 years since our first ride!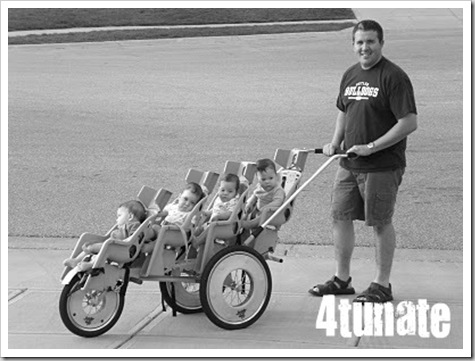 When you become a parent of quadruplets, some of the first overwhelming anxieties include:
Health Risks
Financial Responsibility
Transportation (Vehicle and Stroller)
Transportation sounds so minor in comparison with the other two, but realizing that you alone cannot carry your four babies from one destination to the next is a trapping feeling.  I remember laying awake at night thinking about what if the house caught on fire while I was home "alone" and I had to quickly get all of the babies out of the house, how would I accomplish that safely?  I could carry two somewhat safety, and three if I had to… At one time Brad could carry all 4 car seat carriers in his arms at one time, but I lacked the physical strength required.  It was a valid safety concern.
Not only safety, but sanity.  In the early days I couldn't go anywhere alone with my four little ones.  Think of all the "new mom" errands: doctors appointments, diaper runs, visiting family and friends, even a simple walk outside, were impossible for me to accomplish without another pair of hands. 
I practically swore off ever owning one of these contraptions when I was expecting quadruplets, but I had no idea the freedom that would these 3 wheels would offer. The sense of accomplishment of taking the boys somewhere all by myself those first couple of years was so rewarding. It made me feel more "normal" as a mom, more capable, more confident.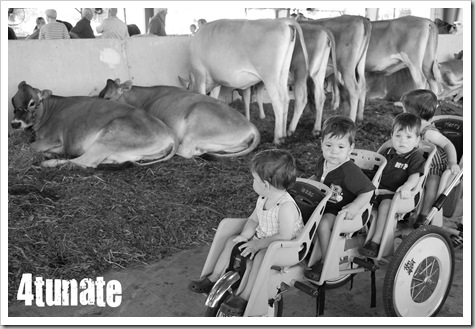 Our Quad Runabout, affectionately know as "The Beast", allowed us opportunities to maneuver four little bodies more safely and easily.   Places like the fair, the zoo, hiking trails, neighborhood sidewalks, Chicago, Walt Disney World, and more. It's taken in so many sights, terrains, stares, laughs, mishaps, and wear along the journey.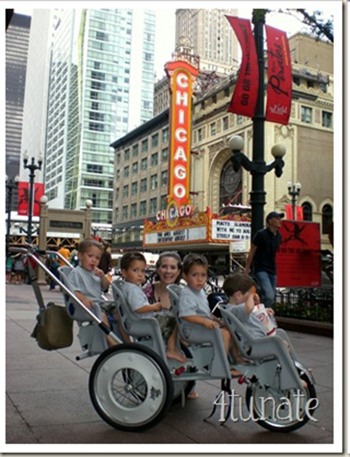 We're excited to pass down our used "Beast" to another quad family soon.  This will be its 4th home.  Thank you again to the Schelper's for handing it down to our family for a 3 year run!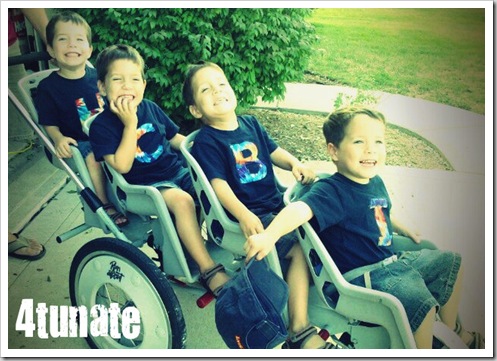 QuatroMama