A Catch All Blog Post
I have winners to announce and burning questions to answer, so bear with me for a "catch all" post.
_______________________________________
First let's hear it for the winners! 
1. The Once a Month Holiday ECookbook goes to:
Liberty "What a GREAT giveaway! I would just love.the.book. The whole shebang is what I'm interested in. The grocery lists, recipe cards, it all sounds FABULOUS and like it might push. .me.over.the.edge to actually DOING IT!! Blessings! LIB"
I hope this allows you to get ahead of the holiday madness by having some already prepared dishes for holiday meals and get togethers!
Don't forget you can still purchase Once a Month Mom's Holiday ECookbook for $9.99.  You'll love the step by step instructions, photos, and collection of your favorite tastes of the holidays!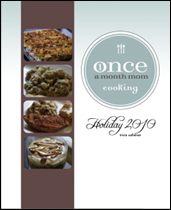 2. The Tommy Nelson Children's Book and Charity Donation goes to:
Sarah Thompson "We let are girls know how important is by leading be example but also by talking about it and putting it into action. Right now we are have been having them help us with operation Christmas child."
I know you're girls will love The King's Christmas List. Feel free to pass it along to others who might enjoy it as well.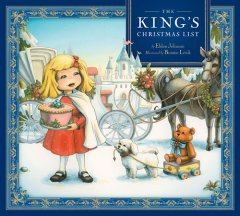 3. The Inspire4Less Prize Pack and $50 Gift Card goes to:
Kathy @House of Hills "I would love to start a Willow Tree Collection for my girl."
There's such a great collection of books, music, decor, and more that you'll enjoy spending the gift card on! 
There's still time to enter to win the VeggieTales Gift Pack!  There are 8 giveaways left this month as part of the 30 Day Giving Challenge, so you'll still have plenty of opportunities to win!
_______________________________________
And now to answer a few "burning questions"…
1. @micropreemies asked, "I would like to know how tall you are given how teeny tiny your feet are!"
I'm 5'2 on a good day. 5'1 on a mediocre one.
2. Several of you asked where we got this Art/Activity Table.
It was a wonderful Christmas gift last year, but I found it on Amazon for you! It's called the Step2 All Around Art Tower by Step2. It's perfect for coloring, crafts, snacks, etc. Highly, Highly Recommend!
3. I had high hopes of getting awesome Halloween costume pictures with my "Little Heart Attacks" but they were so excited to go door to door for candy that they only semi-cooperated for a couple of group shots.  I thought I would take more the next morning, but ended up with a sinus infection and no motivation to redress them, so this will have to do.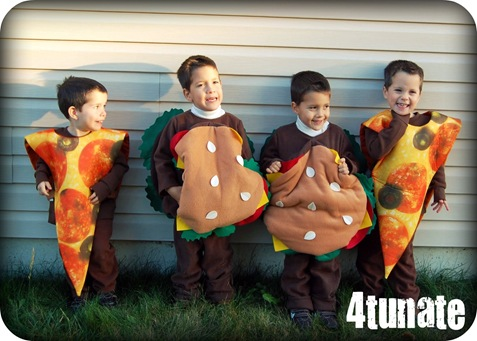 For those of you who asked where we got our costumes, Old Navy $4 a piece at the last minute!  Can't beat getting 4 costumes for the price of 1! 
4. Trisha Pacheco on Facebook asked, "I have a major question…. i only have 2 boys and tend to get real frustrated at times and impatient…. got any tips???"
Impatience? Frustration? Never heard of it. 

Oh wait… I struggle with it Every. Single. Day.

My sweet friend Jonelle, when I asked her to pray that I would have patience, told me that she instead would pray that I would have wisdom, because that's truly what I need to respond intentionally.

James 1:2-5 " Consider it pure joy, my brothers and sisters, whenever you face trials of many kinds, because you know that the testing of your faith produces perseverance. Let perseverance finish its work so that you may be mature and complete, not lacking anything. If any of you lacks wisdom, you should ask God, who gives generously to all without finding fault, and it will be given to you."

Proverbs 15:1 "A gentle answer turns away wrath, but a harsh word stirs up anger."

James 1:19-20 "My dear brothers, take note of this: Everyone should be quick to listen, slow to speak and slow to become angry, for man's anger does not bring about the righteous life that God desires."

Tricia, I can totally relate.  My best answer is to renew your mind with Scriptures like these, be in prayer about this struggle, and confess your wrongs with your children (and possibly your husband).  I've been studying the book The Pursuit of Holiness   in my Bible Study, and it has been so convicting and practical in this area and so many others. Keep working!  You are not alone in your struggles!
Thanks for putting up with my "catch all". Anything else you would like to add?

* Affiliate links were used in this post.