The Best of Christmas 2010…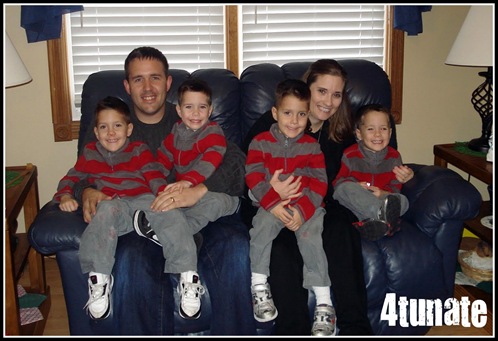 Four boys smiling in one picture?  It's a Christmas Miracle!
I always regret not taking more pictures at holidays.  I like to think that I'm living in the moment, instead of from behind my lens.  But in all actuality, I was probably preoccupied with one or more of the following…
…a 20 minute attempt to open a ridiculously packaged toy – those poor toys are in prison in those boxes!
…watching 7 cousins tear through packages like raccoons in a garbage dumpster.
…singing Christmas carols with my favorite future boy band.
…breaking up a fight between brothers over a highly popular gift.
…feeding cookies to little beggars.
…messing up a no-brainer crock pot dinner.
…watching the excitement of four 4 year olds as they discover their new treasures.
…helping myself to a little more of grandma's famous Swiss steak.
…helping navigate through snowy roads.
…thinking about the miracle of Jesus' birth with wonder and freshness.
…listening to laughter shared over food, presents, and togetherness.
Oh the memories! Here's a few pictures I (or Aunt Deb) managed to snap between the many Christmas celebrations.
Myers Christmas – December 17th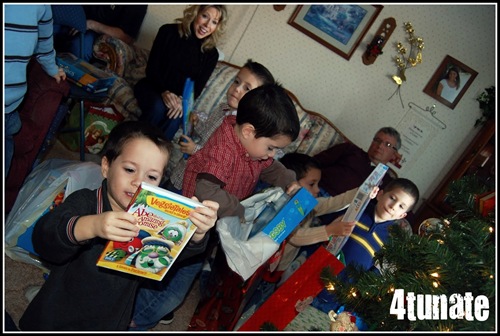 7 boys ripping through packages.  Never a dull moment.  Not one.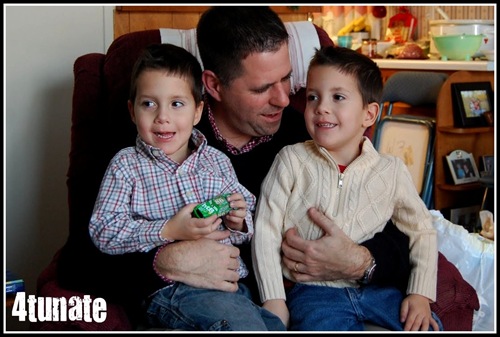 Who needs Santa's lap, when you can sit on Uncle Kirby's?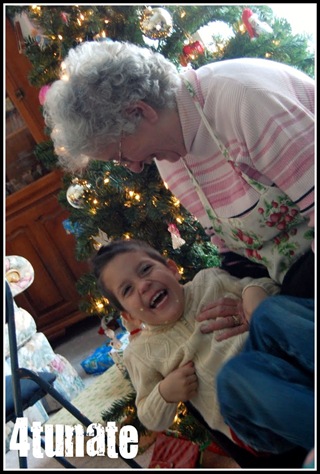 Clark is always up for a laugh or making someone else laugh – love that about him!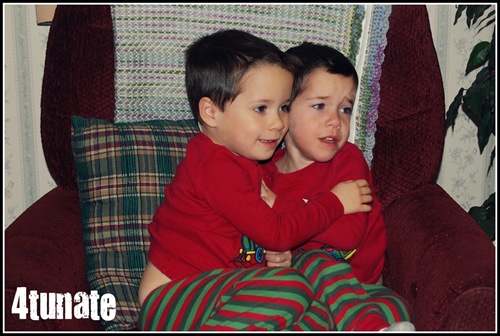 A little brother snuggle in grandma's chair.
Murray/Cronkhite Christmas – Christmas Eve
Brad's side of the family – if you couldn't tell they're all related!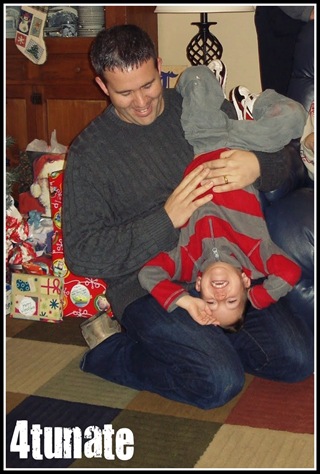 Shaking the sillies out of Clark Thomas.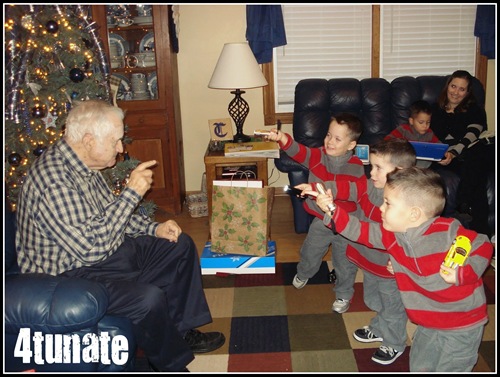 The boys trying to mess with Great Grandpa.  (LOVE this one!)
Christmas Morning at Home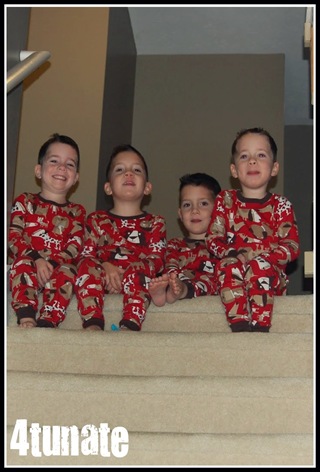 Waiting at the top of the stairs while we make some finishing touches.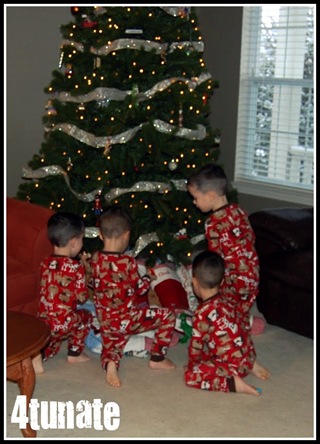 Running to the tree to find their stockings and Toy Story Figures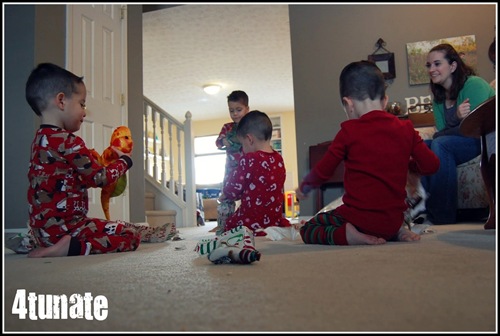 Opening a few gifts with just the six of us.
I can't believe another Christmas has come and gone!  How were YOUR holidays?  Did you take a lot of pictures?  What were YOU preoccupied with?