Christmas Traditions To Make The Season Magical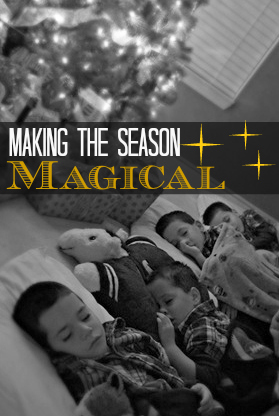 It's a precious thing to behold Christmas through a child's perspective. This year I'm soaking up these Christmas moments with my Littles while they last.  I know that the excitement, the innocence, the wonder, are depleting by the year. The way they light up when we plug in the tree for the first time, the way they react when they find their favorite ornament, how they serenade Brad as he puts up lights outdoors, and the anticipation of counting down the days, are all things that will be a little less on the "magic scale" come next Christmas.  Which is why we're savoring it all the more this December.
So What Are Some Ways We Hold on to the Magic of the Season?
~ Walking downtown Indianapolis to take in the Circle of Lights, the reindeer, and the nativity
~ Dancing to Christmas music on Pandora
~ Watching some of our absolute favorite Christmas flicks together
~ Opening a door of their an advent house every morning of December
~ Decorating sugar cookies with grandma(s) ~ Allowing them to decorate their own kids' tree
~ Sleeping under the tree on Christmas Eve
~ Caroling to neighbors and to the nursing home
~ Reading some of our favorite Christmas stories: The Polar Express, The Tale of  Three Trees, The First Christmas Tree, and others
~ Making Reindeer Food together
We've also been having fun with the North Pole Magic Mail, and the North Pole Communicator that Hallmark sent us this month. And the boys would love to decorate a Gingerbread House this year, so maybe we'll add it to our yearly traditions if it's not a complete disaster. Hopefully a lot of these traditions will continue for years to come, and perhaps one day they'll carry on a few of these magical traditions with their own kids. Their spirit is contagious, and I hope we can spread some of that child-like wonder to family and friends this season. It's all about enjoying the moments, celebrating the meaning, and soaking up their excitement this season.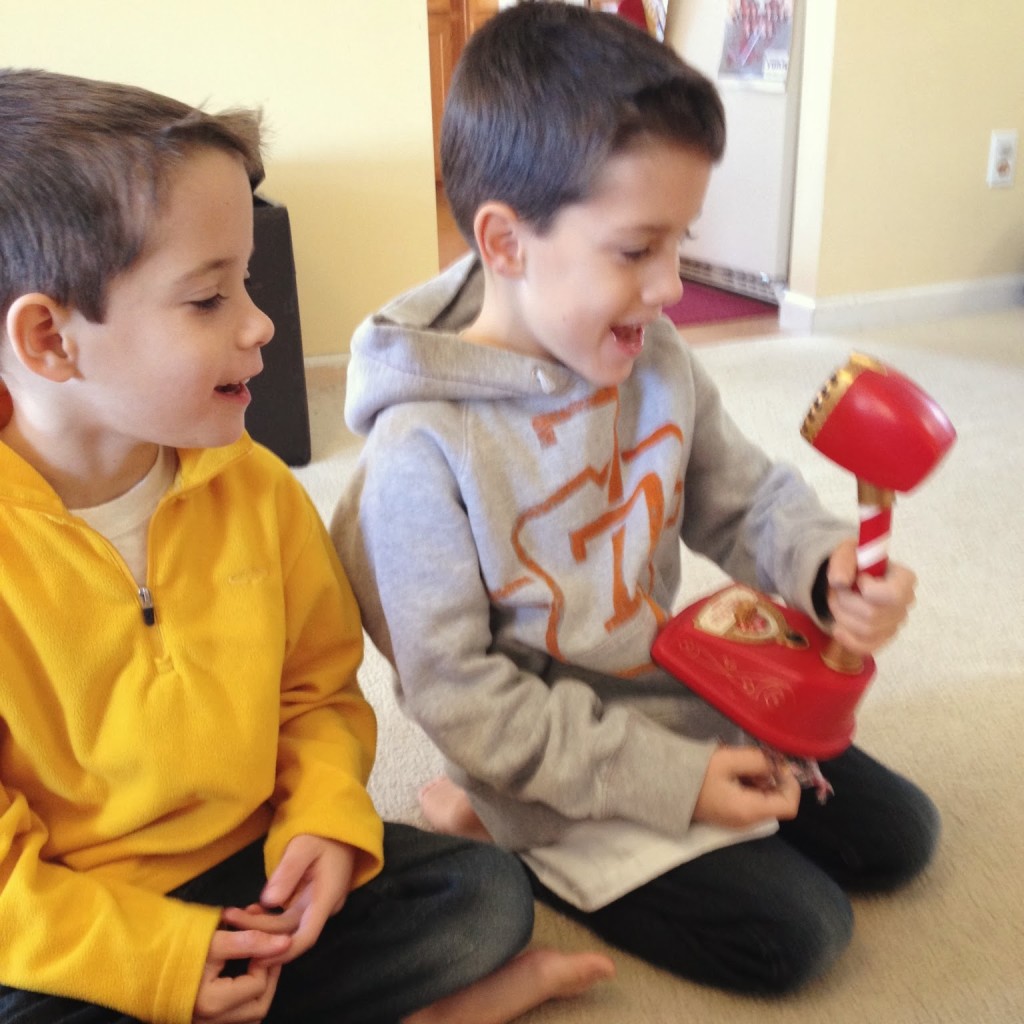 So How Do YOU Make the Most of This Magical Season?  What Traditions Do You Enjoy with Your Kids? What's Your Favorite Way to Take It All In?
This post is part of a series that I'm partnering with Hallmark for during this month of December. I'm honored and grateful to be part of their "Life is a Special Occasion" campaign this December.