The Road To Becoming a Work At Home Dad Revisited…
Last year I (Brad) wrote a series of posts about working from home as a dad.  Things have again changed dramatically around here, so I thought it would be a good time to give an update on this topic.
If you'd like to take a look back at the previous posts you can find them here: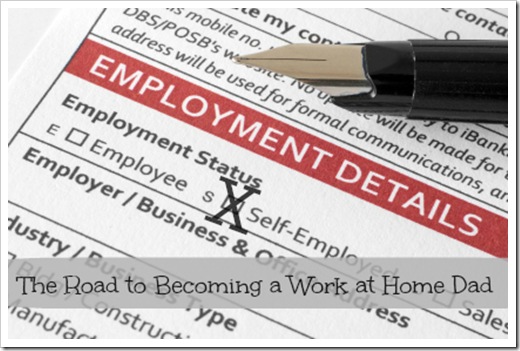 The biggest change in our home in the past few months is school.  We have chosen homeschool the past few years and absolutely loved it.  A lot of work?  Yes.  Difficult to balance?  Yes.  Worth it?  DEFINITELY.  In our particular situation, I would not trade anything for the experiences, time, schedule, and fun of the past two years.  If I could go back and do it all over again, I'm not sure I would change much.
That being said, just like everything else in our family history, nothing ever goes as planned.  In mid-July I would have told you we were going to do homeschool again this year.  There were many things shifting in my business as well as Jen's new opportunity with Young Living, but I thought that was the direction the Lord was taking us.  However, all of that changed in less than a week.  Every obstacle that seemed to be in the way for the boys to go to school seemed to melt away, and suddenly it occurred to me that we had our answer, whether we liked it or not.  We didn't know if we liked it, but it became clear that it was the right decision for the boys and for our family this year.  (By the way, we are not committed to anything next year, who knows!)
Since the boys went to school, I have missed them very much, but have been surprised by how short the time they are gone each day seems.  I feared a loss of closeness with them that has simply not happened this first month.  We still do fun things daily, and we still have many freedoms that I thought we might loose.  It's hard to change, but its been a very good change for us too.
While all of that is going on personally, an opportunity to start a new business with a friend has arisen.  Really Lord, something new and different here too?  Life is an adventure!  The idea sprang from something I have noticed about web design for the past 5 years that has driven me nuts.  There is no good option for a start-up or small business who needs a really excellent website, but doesn't have thousands to spend.  Shouldn't they be able to have a great website too to support their business and ultimately their families?
In the past, I have always recommended services like SquareSpace or Wix.  These really are good do-it-yourself solutions.  However, about 90% of business owners don't ever actually take the time to get a website up on their own.  Even if they do, they end up looking unprofessional, because they don't know how to get even these advanced tools to look good.  It just doesn't work the vast majority of the time.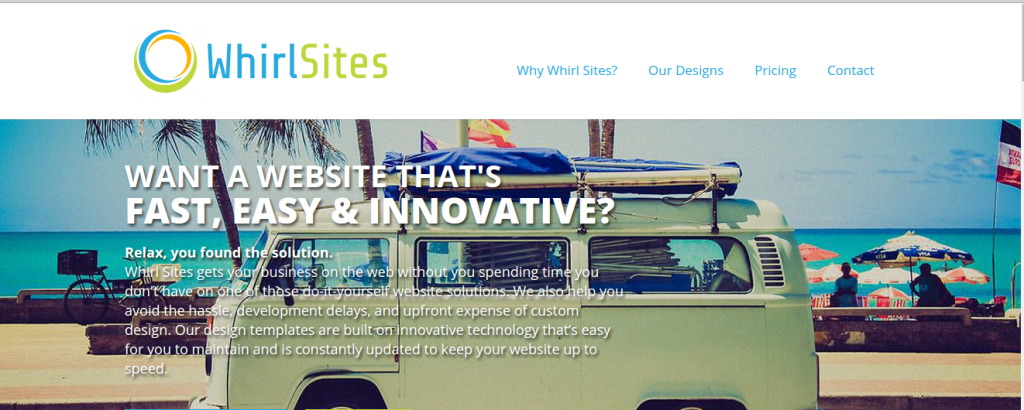 That's why I created Whirl Sites.  Whirl sites costs a business just $399.00 to sign up, and then $39/mo to keep forever.  It includes hosting, domain (if needed), email, and a beautiful website that is usable right away.  Check out our designs, You Guys. We are really proud of these cutting-edge designs.  So many other perks involved… You have a content management system that allows you to make changes anytime you like.  We back your entire website up every 30 days in case you ever need it restored.  It's a top-notch website for small business, and I am so excited to have it ready for launch right now.

Can you help me out and spread the word to people you know in business and tell them to Give Us a Whirl?
Give Whirl Sites a "like" on Facebook as well, if you wouldn't mind!  We're grateful for your support in so many ways!
We are doing our best to wake up everyday and trust in the Lord Jesus Christ with our needs, business, parenting, and every other aspect of life.  We thank the Lord for all he has done and continues to do in our lives!