Black Friday vs. Cyber Monday – What's Your Pick?
I went Black Friday shopping for the first time in my life this year.  My sister and I tackled Walmart and Kohl's and lived to tell about it…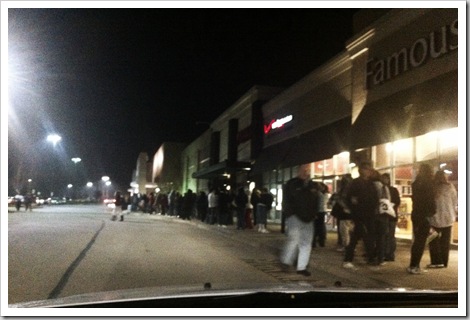 Parking in a parking lot down the road because the entire lot was full, fighting the mobs like a sporting event, no shopping carts, digging through stashes to find four different characters in identical sizes, lines that extended outside completely behind the store, waiting an hour and a half in the wee hours of the morning – it was QUITE the experience!  I wish I would have videoed the entire scene for you all! 
We did score some great deals, but I've been missing that sleep the entire weekend!  Will I do it again?  Yet to be determined.  
I do love the convenience of online shopping.  No makeup required. And often the deals are just as good.
The past couple of years, I've given some of our gift recommendations based on age group. I figure if all four of our boys love it and it takes quadruple the wear and tear it's worth passing on, right?
My top recommendations for this age group?  The LeapFrog TAG Reading System
and LeapPad Explorer by LeapPad
. We've had the opportunity to try out these fabulous products the last few weeks (thanks to LeapFrog and Mom Select), and we've even passed them along to a few friends to try out and we've had terrific all-round reviews.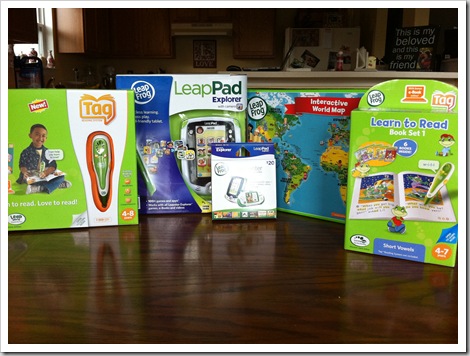 They are the most engaging and educational toys we've experienced.  We definitely have to enforce "screen-time" and turns with these "hot" toys of the year.
It's so funny asking the boys what THEY want this Christmas – they definitely have more personality differences than ever and distinct tastes. It's so specific per kid – Clark wants a panda bear, Brooks wants a Spiderman watch, Isaac wants a soccer goal, and Henry wants Buzz Lightyear Legos. Love the diversity!
Here's some more of the things they've requested and circled in the flyers:
If you'd like some suggestions that we highly recommend by age group (non-gender specific), you're welcome to check out these past 4tunate Gift Guide Posts:
So how about YOU?  Did you go shopping on Black Friday?  Did you find some good deals?  Or do you like to hunt for deals online?  What's the best deal you've found so far?